NICK WOOSTER AND HETRICK-MARTIN TO COLLABORATE ON NYC POP-UP SHOP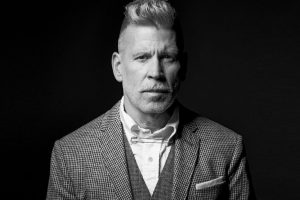 Style icon Nick Wooster has partnered with the Hetrick-Martin Institute (HMI), which supports and empowers LBGTQ youth, on a public pop-up sale of items from Wooster's closet, to take place March 31 to April 2 at 740 Broadway in Manhattan. All proceeds will benefit HMI.
There will be over 200 pieces of apparel and accessories for sale, including items from Brooks Brothers, Dries Van Noten, Craig Green, Thom Browne and Rick Owens.
"I am happy that HMI wants to collaborate on such an incredible project, and I feel that, especially during this political time, the opportunity to give back to LGBTQ youth is invaluable," says Wooster. "HMI's work over the years has resonated with me as it provides a great platform for those within the community to find a safe environment to prosper and become who they should be."
Adds HMI's CEO, Thomas Krever: "We rely on the generosity of influencers like Nick Wooster to ensure that LBQTQ youth who come to HMI seeking basic resources are never turned away and are always greeted with an abundance of opportunities for success."