ONES TO WATCH: AGOLDE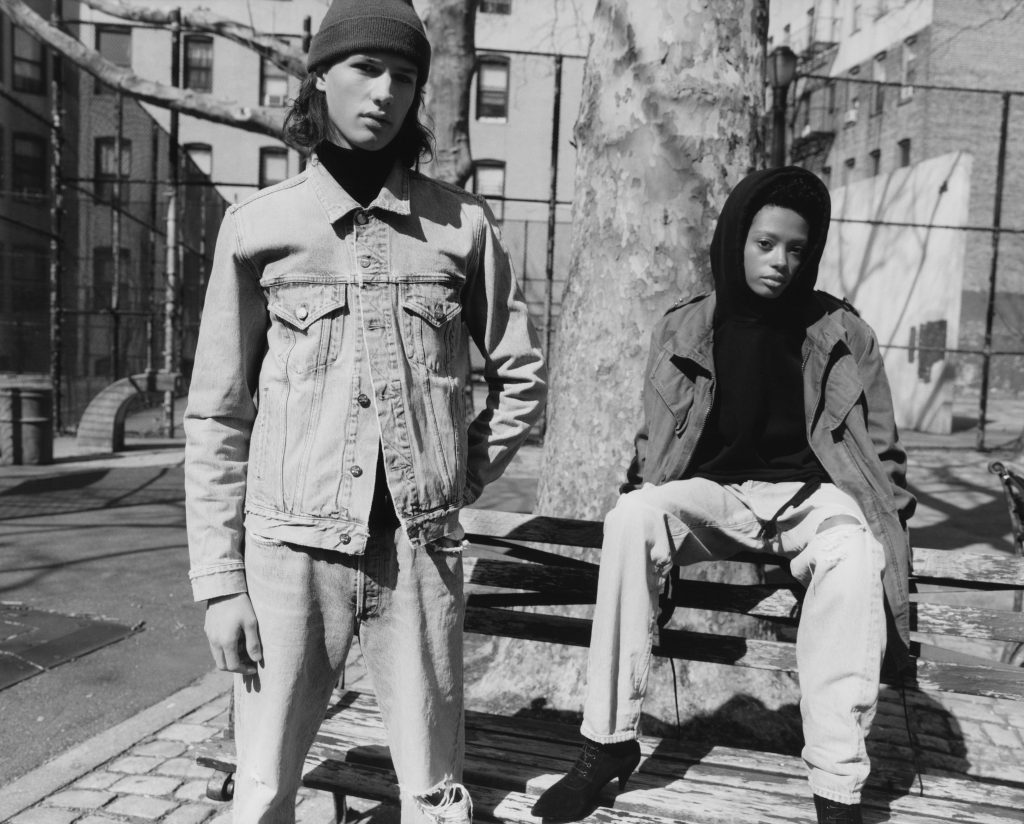 Originally established in the late 1993 by Adriano Goldschmied and Ron Herman, premium denim label AGOLDE was relaunched a few seasons ago with an emphasis on appealing to a fashion-forward, millennial customer. In doing so, the brand has taken aim at consumers who connect with the downtown youth culture through exclusive denim fabrications, fits, and collaborations, such as the one with rapper A$AP Ferg.
"Due to the success and continued demand of our first A$AP Ferg x AGOLDE denim collection, we've partnered with Ferg again for a second collection," says AGOLDE creative director Karen Phelps. "The collection expands outside of denim, taking on a unisex design approach mixing denim with repurposed utility jackets, shirts, and layers of '80s New York-inspired tracksuits. The response to the collection has been overwhelming this season, which we are really excited about."
While these '80s and '90s influences are still important for AGOLDE's market, Phelps maintains that stretch is what men really want in what they wear. "From a fabric perspective, stretch continues to be a focus for our men's line," adds Phelps. "We are adding more '90s references in our comfort stretch and rigid fabrications. Neater silhouettes with androgynous connotations as well as a heavy importance on mixing proportions are key for us."
Expect to find the men's denim collection at retailers like East Dane, Revolve Clothing, Alternative Apparel, TNT and The Webster. Popular denim styles retail between $138 for cleaner, raw denim styles to $178 for more detail-intensive washes. Jackets start at around $188 for repurposed utility and $368 for vintage washed denim jackets.