ONES TO WATCH: M.X PARIS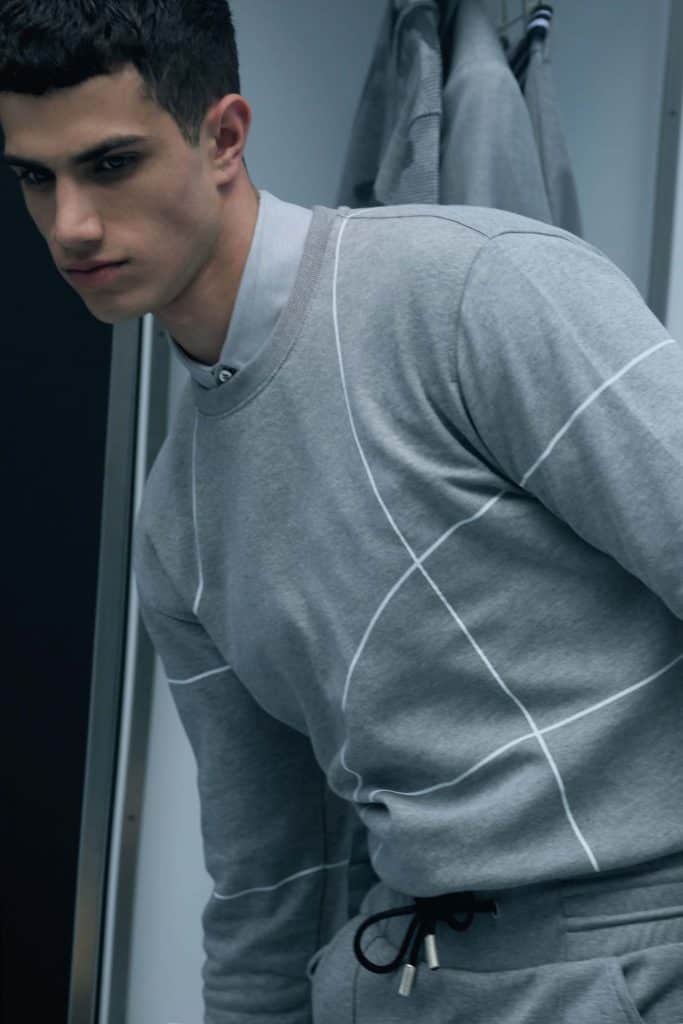 After graduating from the prestigious Chambre Syndicale de la Couture Parisienne, Maxime Simoens pursued his fashion career with Parisian haute couture houses Jean-Paul Gaultier, Elie Saab, Christian Dior, and Balenciaga. But after striking out on his own in 2009, Simoens quickly began to make a name for himself in the luxury women's market with his signature use of architectural silhouettes, structured cuts, embroideries and prints which became his recognizable signature.
In 2016, Simoens launched his first men's collection under the label M.X Paris. He set out to create a line for the urban modern man with the main credo of pieces that remain wearable and accessible while being cleverly designed. Expect to find timeless pieces mixed with sporty and contemporary items to create a modern wardrobe for a man who doesn't subscribe to conservative dress codes.
Season after season, sportswear inspirations remain at the core of the collection, with items like knits, polos, and joggers standing out as top sellers. Formalwear is also included in the line but with a sportier interpretation of the traditional tailored styles. But look for the use of prints in the collection that lend a graphic and architectural element to the line. (Retails approximately range from $130 to $850).
Look for M.X Paris in The Tents section of Project New York.