ORLEBAR BROWN OPENS FOURTH U.S. STORE IN PALM BEACH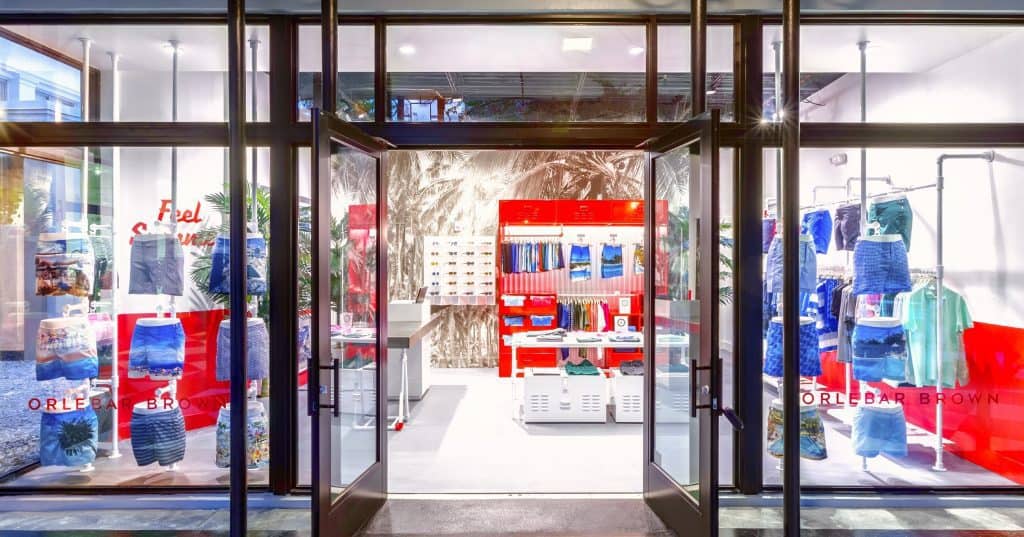 Luxury resort and swimwear brand Orlebar Brown has opened its fourth U.S. store in Palm Beach, Florida. Located within The Royal Poinciana Plaza, the 480-square-foot store showcases the complete cruise '17 collection, with a significant focus on swim.
The store is home to Orlebar Brown's distinctive design elements, including the brand's signature red and white two-tone walls with white corrugated materials, as well as poolside inspired locker units which complement and contribute to the store's vibrant atmosphere that reinforces the spirit of celebrating summer.
"Ever since I brought the very first Orlebar Brown samples to test on South Beach, it has been a dream that we would have a number of stores in Florida," said Adam Brown, founder of Orlebar Brown. "The Royal Poinciana Plaza fits perfectly into our strategy of opening stores in iconic resort locations, and we could not be more excited to bring Orlebar Brown to Palm Beach."
"We are excited to welcome Orlebar Brown to The Royal Poinciana Plaza and to the Island of Palm Beach in their fourth U.S. location," added Lori Berg, general manager of The Royal Poinciana Plaza. "Orlebar Brown truly suits the iconic, tailored Palm Beach lifestyle, and represents the vibrant energy happening here with the rebirth of The Royal Poinciana Plaza."
Orlebar Brown launched in 2007 in London as 'the tailored approach to swim shorts.' With eight stores in the U.K. and now 20 international stores worldwide, Orlebar Brown continues to grow. Its clothes are designed in London, made in Europe, and worn around the world.