OUTERWEAR'S BIG SEASON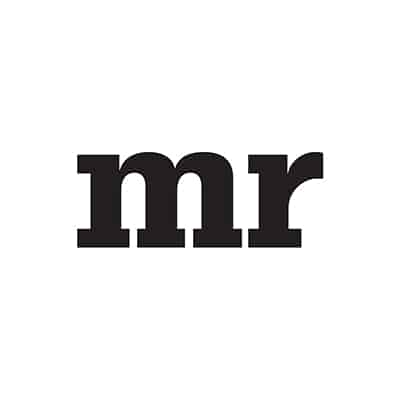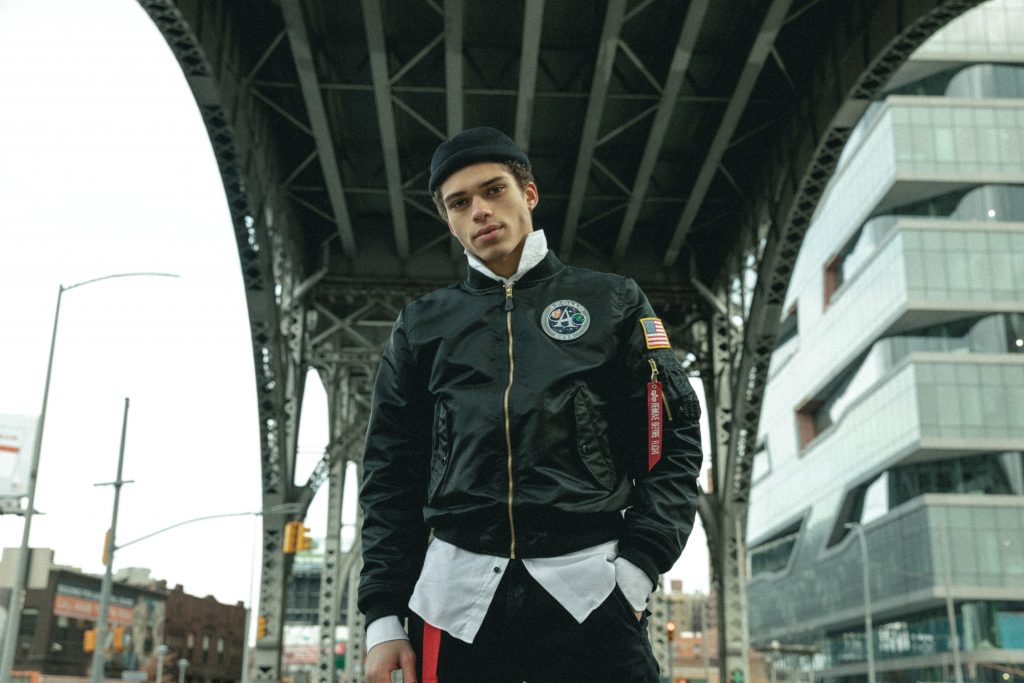 While the pandemic has had a negative impact on the overall menswear business, COVID-19 rules have been bringing folks outside, adding incentive to keep warm. While functional outerwear has been selling well, the real key to increased sales is stand-out styling.
Ollie Galam of Avant for Men in Highland Park, Illinois, admits that business is challenging. "Our customer is not going to work or events, so I'm expecting outerwear to make up for declines in the clothing business," he confides, adding that his high-end customer is spending on luxury. "We're selling a lot of hybrid outerwear, especially shearling mixed with luxury fabrics like waterproof Loro Piana cashmere. The mix brings the price (of shearling) down. We also do well with leathers from Gimo's and Remy. We prefer to sell special items like Italian leathers vs. commodity outerwear like Canada Goose."
On the other hand, the big brands are important to many merchants. Says Mr. Porter's David Morris. "As social distancing has people spending more time outside, down jackets have picked up, especially from Canada Goose and Moncler. Both brands are known for high-performance; down fill helps lock in body heat on particularly cold days." That said, Morris is also selling hybrid models. "These versatile styles are perfect layering pieces. Moncler, for example, makes a great reversible down jacket in quilted cotton-jersey on one side, weather-resistant shell on the other. We're also seeing a spike in bombers from brands like Loro Piana, Tom Ford, and Saint Laurent."
At Bloomingdale's, Justin Berkowitz also touts shorter down and puffer styles from Moncler and Canada Goose, including hip-lengths, shorter parkas, bombers, and shirt jackets. "Overall, the popularity of casual and sporty styles speaks to the shifting need for practical outerwear pieces that allow for mobility in outdoor activities."
Louis DiGiacomo at Saks Fifth Avenue reports similar trends, adding that his customer is "buying vests and more transitional pieces. Novelty and color are performing well, a continuation of what we're seeing for menswear in general. White has been our best-selling fashion color this season."
Japanese fast-fashion retailer Uniqlo is practically synonymous with lightweight down outerwear. Yuki Katsuta says the brand's hybrid down, combining down and padding, "is an innovative sustainable product: the down component is minimized while performance padding is moisture-absorbing." Uniqlo also sells lots of light, unlined outerwear. "These items are worn like a shirt or knitwear," Katsuta explains, "often underneath a jacket or blazer."
In South Carolina, M. Dumas' Gary Flynn sells lots of Barbour. "There's a big push towards athleisure; lightweight is super important to my customers given our climate."
DESIGN DIRECTION
Manufacturers have pulled out all stops for fall 2021 outerwear, including collaborations, functional features, performance/luxury fabrics, and a focus on sustainability.
Norwegian Wool's CEO Michael Berkowitz, who had much success last winter with an ad campaign on Metro-North, notes that "our consumer is looking to us for performance, versatility, and comfort. We have a real affinity for fabrics that feel nice, so for fall 2021, we're going deeper into luxurious wool and cashmere, but always performance-based. Touch shouldn't compromise warmth."
Peerless's Dan Orwig concurs, saying, "With restaurant restrictions and outdoor dining continuing nationwide for the foreseeable future, hybrid outerwear is crucial. This season we infused our outerwear with All-Weather features, so it's both water- and wind-resistant. Guys want outerwear that's multifunctional, so we've added bib fronts and removable liners on many of our models. You'll see PrimaLoft linings for light-weight insulation and reflective interiors that retain heat without bulk. New fabrics include sustainable all-weather stretch wools, eco-leather, textured boucles, and BCI (Better Cotton Initiative) sustainable cotton."
Nobis' Robin Yates observes that people now have a new perspective on everyday routines: dining, outdoor markets, exercise classes, even commuting options. "With this extended time outdoors, we're seeing a willingness to invest in premium outerwear. Warmth, function, and adaptability are at the forefront of that decision. While bold prints and bright colors were overlooked in 2020, these could play a refreshing role on the retail floor for fall '21."
Says Moose Knuckle's Jamee King, "Fashion consumers are sharpening their product knowledge, looking for value beyond price. What we're seeing now is consumers shopping for exceptional construction, craftsmanship, and detail. In this 'new normal,' brands are forced to make products differently and better. Outerwear companies in the fashion space will need to lean into the function space."
Italian company Parajumpers has broadened its offerings, seeing success with styles from sherpa/down mixes to great sweaters. "We have requests for high levels of performance, with a real emphasis on Italian style," says sales director Teri Ferguson Roth. "We're emphasizing investment pieces like four-way systems jackets in cool Japanese fabrics that are lightweight, warm, and waterproof. We're offering our classic styles without fur due to demand, and we're building on our offerings of sweatshirts, sweatpants, and T-shirts."
Alpha Industries is going back to basics, with a focus on bombers and other military heritage silhouettes. Says Mike Cirker, "Brands and retailers must dig deep in defining their true core values. They can't be everything to everyone: they must pick a lane. With our military heritage, we're doing lots of field jackets, onion quilting, patches, and pocket details, as well as cleaner, more tailored silhouettes in interesting fabrics and mixes. Beyond military, utility, and outdoor are growing influences in fashion. Recent collaborations such as Adidas x Hyke and L.L. Bean x Todd Snyder highlight this. Of course, a core value for our brand is sustainability, through both sourcing practices and the use of recycled materials." Alpha is also developing a curated offering of pants and accessories to make them a true lifestyle brand.
Another authentic military-inspired brand, Cockpit's had a rough year that included not just pandemic-related woes, but showroom flooding. Says Jacky Clyman, "We've been encouraged by our son — who was an F-16 fighter pilot and historian — to stay within our wheelhouse. That's what's guiding us. We're not looking at fashion trends: there's no reason for us to create 30 new styles each season. For us, it's more about finding the perfect leather, or the best zipper. We noticed that about three years ago, people got tired of wearing puffer jackets. They may be lightweight but these days, wouldn't you rather hug a sheepskin jacket around you? It's like a blanket: so cozy and practical and also a good investment." Cockpit's Rudy Gonzalez points out that as more people move away from big cities, they're choosing garments that fit a country lifestyle. In addition to its iconic outerwear, Cockpit will be working with a Japanese company to bring back a retro workwear and denim brand.
Schott has put real emphasis on the customer experience. "We've been focusing on softer skins, a softer hand, a drapier style," says Jason Schott. "When consumers try a jacket for the first time, it's all about the quality of the skin, the color, the emotional experience." The brand has also had success with limited-edition offerings using rare leathers, like Japanese horsehides (making just over 50 pieces, selling for around $1,400) and blue leathers, as well as vintage looks with a "second-hand shop patina."
HEADING TO MARKET
"I'm going to be careful," says Flynn at Dumas. "It's not reliably cool enough here to jump aggressively into heavyweights. I'll try to react in-season as much as I can. Newness, things we've not yet tried, will be reasons for me to pull the trigger."
"We feel optimistic about outerwear as we head into the fall/winter market," says Saks' DiGiacomo. "Our focus will be on fashion, color, novelty, and newness. After spending lots of time at home this past year, our customers will want to make a statement."
"Overshirts and hybrid shirt jackets that can double as blazers or chore coats feel right for early fall," says Bloomingdales' Berkowitz. "Given that we'll (hopefully) be returning to more regular routines, guys will look for styles that bridge the gap between comfort and something a bit more polished."