PAIGE OPENS ROCKEFELLER CENTER STORE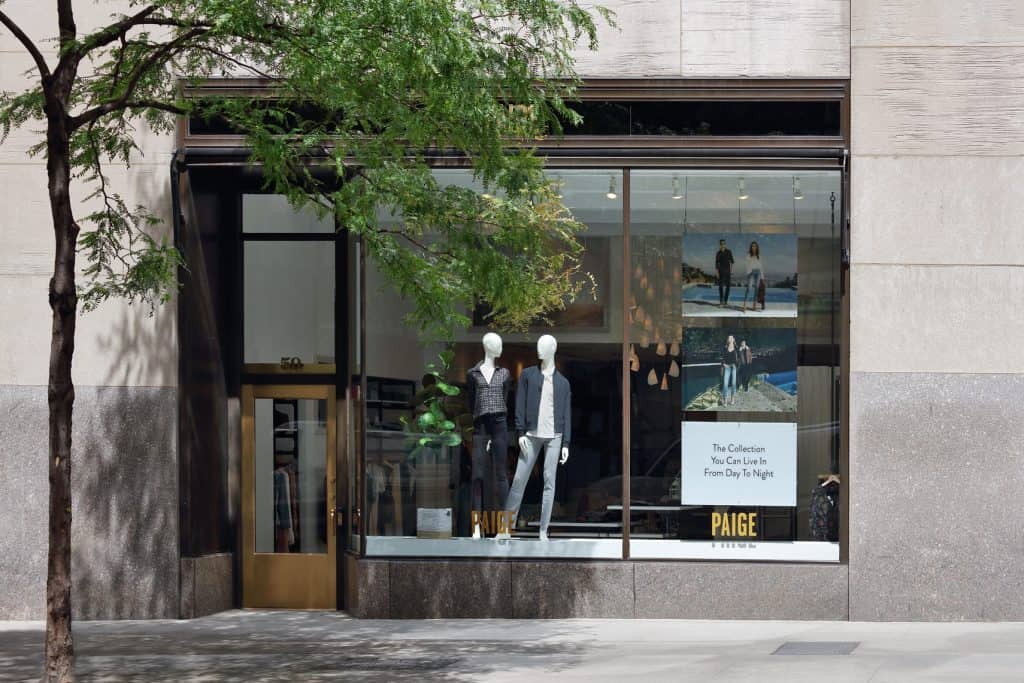 Southern California-based denim brand Paige has opened its newest retail location in New York's Rockefeller Center. The NYC boutique is located at 30 Rockefeller Plaza.
Paige's newest boutique offers all of the brand's signature denim staples for men and women as well as the full fall 2018 lifestyle collection, including knits, wovens, outerwear, leather, accessories, and more. The Rockefeller Center store will be among the first to receive the brand's debut shoe collection, launching later this month.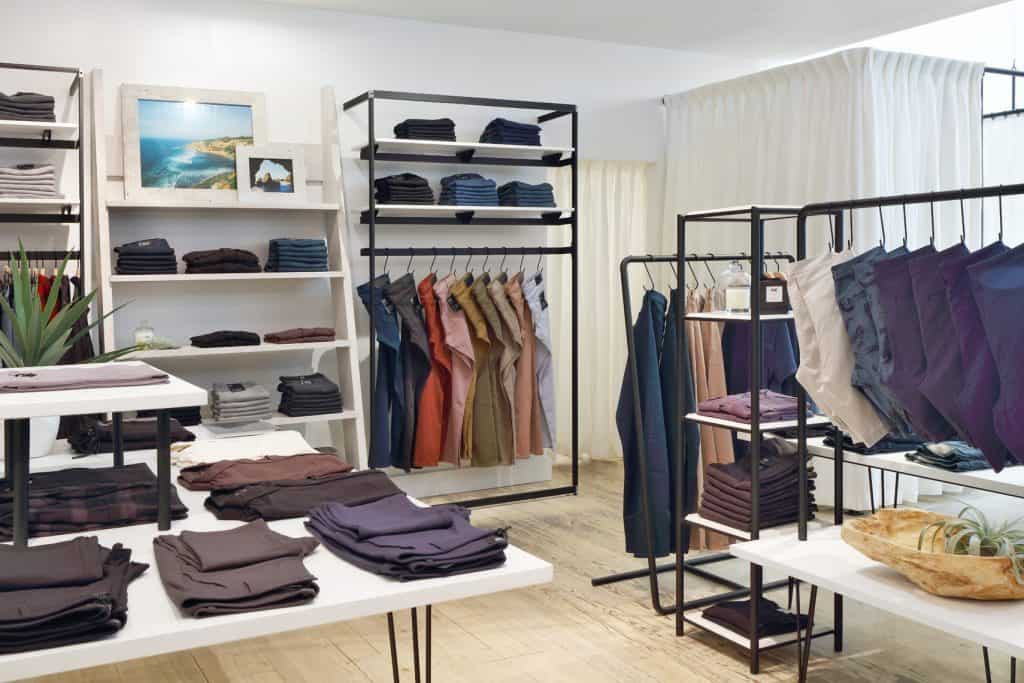 Designed by co-founder and creative director Paige Adams-Geller, Paige's newest boutique is light, bright and effortlessly cool with a rock n' roll edge. The store features wood shelving and metal fixtures made in Los Angeles, white-washed oak flooring, hand-painted linen curtains, French blue accents and matte black graphite steel fixtures. Adams-Geller embraced the historic design elements of the building by maintaining the store's original façade, incorporating brass logos to match the building and featuring custom art deco-inspired furniture.
"We are so excited to open our first store in midtown Manhattan," said Adams-Geller. "We can't wait to open our doors to the sophisticated local clientele and tourists in this area. Rockefeller Center is a historic and iconic location that we are proud to be a part of."