PALM ANGELS BRINGS TOGETHER PUNK AND MIDWESTERN AMERICA FOR ITS FALL COLLECTION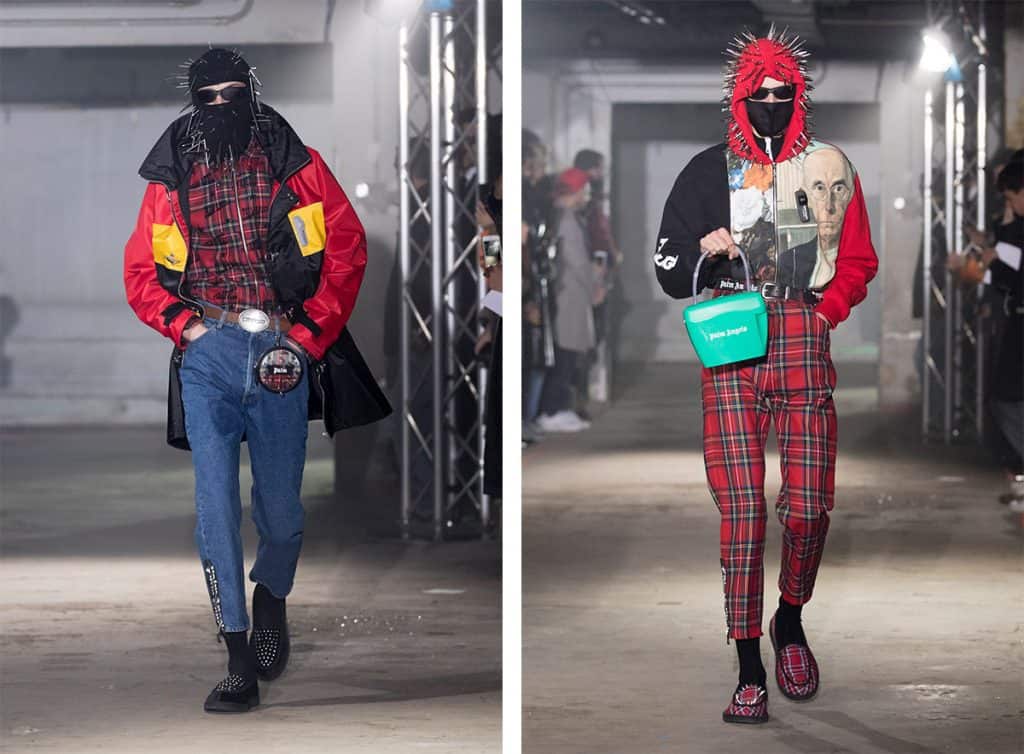 For designer Francesco Ragazzi's latest collection for sport-meets-streetwear label Palm Angels, he blends two opposite cultures: punk and mid-western America into one statement.
Ragazzi aimed to take these two iconic, yet very different, American ways of life and smash them together for a re-imagined neo-classical America.
Throughout the collection, one can see these two cultures mixed. From spikes, tartan, Western belt buckles, PVC, prairie flowers, and latex, all used together in one collection. Featured colors included bright yellow, black, grey, flesh pink, and denim blue.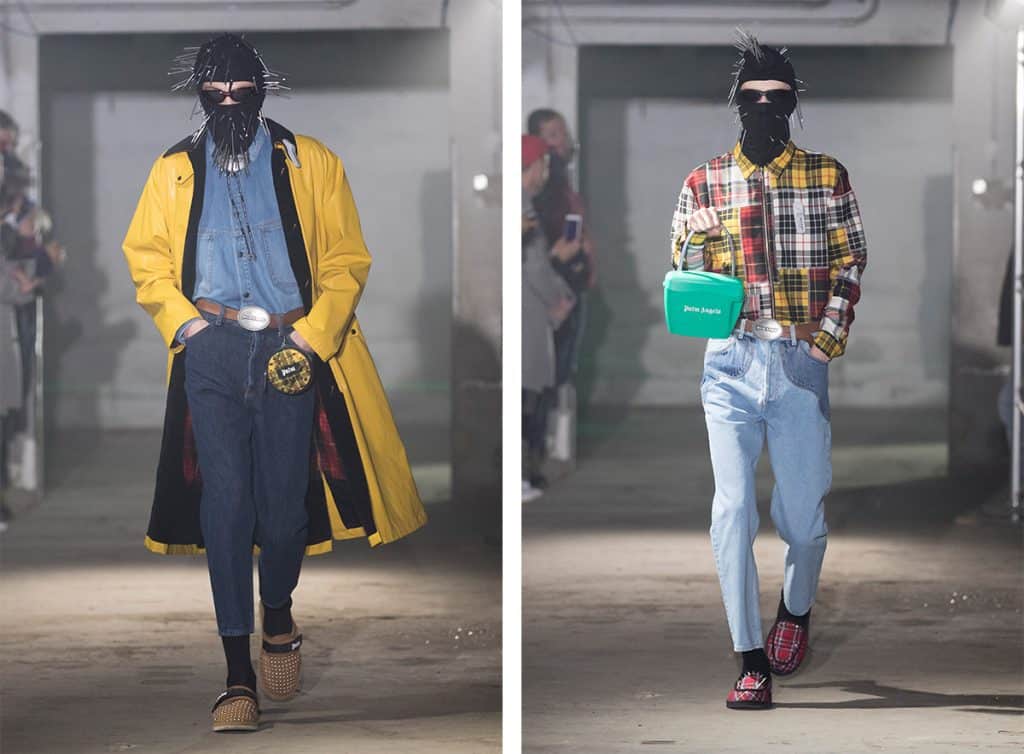 While seaming random, Ragazzi intentionally messes with the norm while incorporating the aforementioned details in blazers, raincoats, five-pocket denim, western shirts, and zip-up jackets.
Accessories were not spared these same details. Studded purses dangled from model's waists, velvet slippers featured studs, and spikes spouted from bags with rainbow straps. The model's faces were even hidden with studded balaclavas and sunglasses to exacerbate the punk narrative.