PALMIERS DU MAL, N-P-ELLIOTT AMONG U.S. NOMINEES FOR THE INTERNATIONAL WOOLMARK PRIZE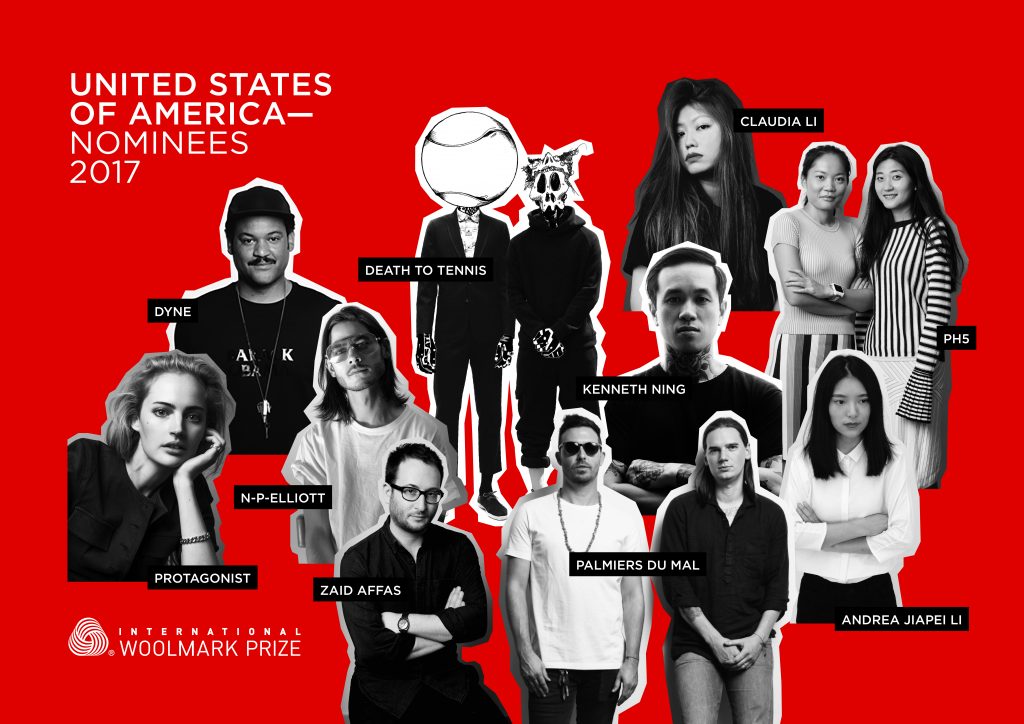 The Woolmark Company is reinforcing its commitment to supporting emerging design talent by enhancing the prize money for the prestigious International Woolmark Prize. The restructure of the award also shines a spotlight on the textile mills assisting in developing innovative wool fabric and yarn, with the introduction of an Innovation Award.
The nominees for the USA in Menswear are: Death To Tennis, DYNE, Kenneth Ning, N-p-Elliott and Palmiers du Mal. The USA Womenswear designers up for the award are:  Andrea Jiapei Li, Claudia Li, PH5, Protagonist and Zaid Affas.
Each of the 65 global nominees will receive AU$2,000 (US$1500) to assist in the development of their submission piece, ahead of the regional finals to be held in Dubai, London, Milan, New York, Seoul and Sydney throughout July. In addition, each regional menswear and womenswear winner will receive AU$70,000 (US$52,000) to go towards their final collection. Prize money for the two eventual winners has also increased, with the global menswear and womenswear winner each receiving AU$200,000 (US$150,000).
The newly introduced Innovation Award has been created to celebrate the most unique and creative fabric or yarn development from a finalist. The winner of the Innovation Award will be granted AU$100,000 (US$75,000) as well as being presented with commercial opportunities. The textile mill responsible for the exciting development will also be promoted via The Woolmark Company's global trade promotional program.
"Due to increasing pressures on young designers, we have restructured our program spend with a greater focus on the design talent and our partners," explained Stuart McCullough, managing director of The Woolmark Company. "Each year, I am truly amazed with what our finalists present to the judges. Just when you may think you've seen it all, along comes an exciting new fabric or innovative new yarn, and that's why we have established the Innovation Award. It not only keeps competition fierce but it also allows for our prestigious trade partners to get global recognition and ultimately increases the market share of wool."