PAUL SMITH CELEBRATES R.E.M. COLLECTION IN SOHO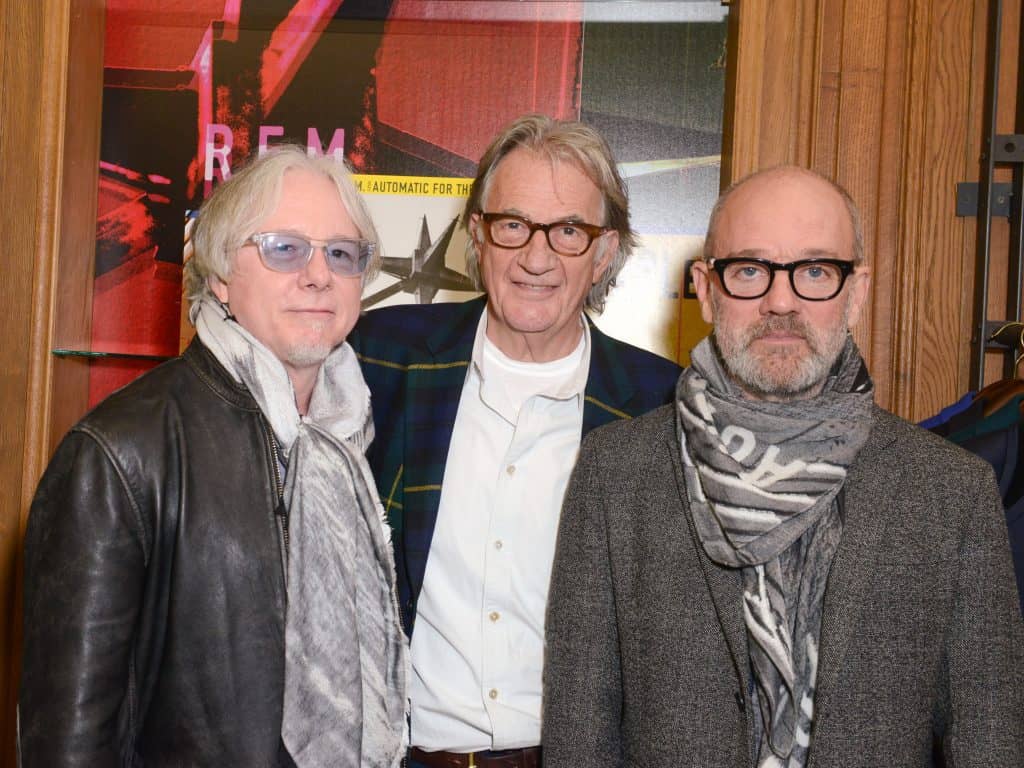 On Thursday, November 16, designer Paul Smith and American rock band R.E.M. hosted friends to celebrate their limited-edition collaboration to commemorate the 25th anniversary of the band's album Automatic For People at the Paul Smith store in the SoHo neighborhood of NYC.
Guerilla-style street projections of a short film celebrating the collection were on display outside the store and in key locations in SoHo. Guests included Paul Smith, Michael Stipe, Moti Ankari, Isaac Hindin-Miller, Ben Watts, and Scott Schuman.
The 25th anniversary of the band's landmark album, Automatic for the People, is celebrated with a unique capsule collection of T-shirts, accessories, and artwork produced in partnership with Paul Smith. Products in this special collaboration rework the famous Automatic for the People artwork, lyrics and photos of the band to create exclusive new designs, with the band directly involved in every part of the creative process.