PETER MILLAR PARTNERS WITH ANDRISEN MORTON TO OPEN SECOND COLORADO STORE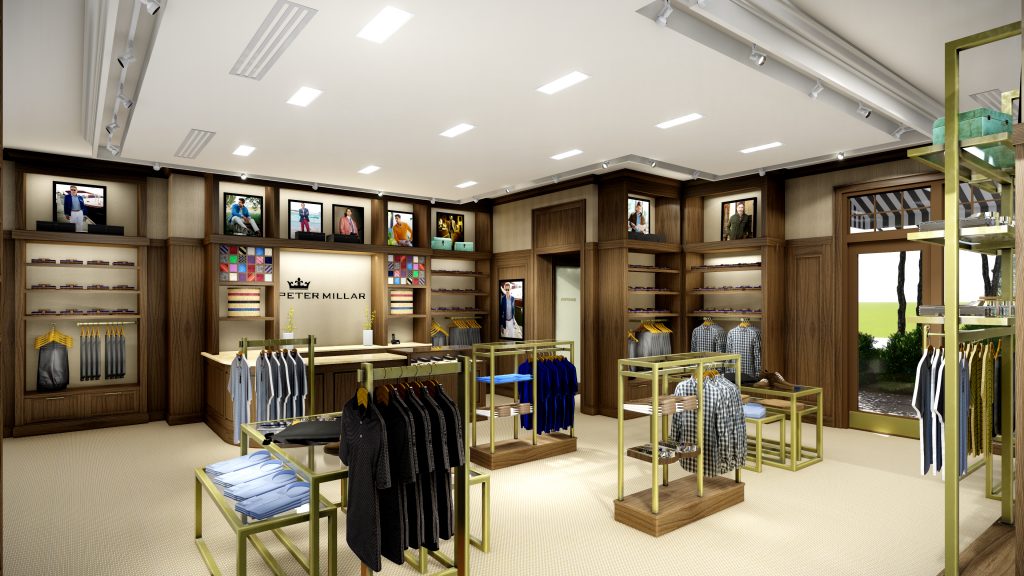 American luxury brand Peter Millar will open a luxury lifestyle apparel boutique within The Broadmoor Resort in Colorado Springs, CO in September 2017. The Broadmoor store is the second retail location Peter Millar will open with long-time menswear industry veterans Craig Andrisen and Dave Morton of Andrisen Morton, a high-end menswear clothier in Denver.
Located among the exclusive collection of shops at the Broadmoor, the new Peter Millar store aesthetic is designed to reflect the contemporary lifestyle of the Peter Millar brand. The clean lines of the design will convey a classic look and feel to the store's interior design. Wood tones of walnut, accented with burnished brass will provide warmth to its light filled space. Product offering will include formal tailored clothing, soft coats, sportswear, and performance apparel.
The Broadmoor started carrying an expanded selection of the merchandise in May of 2014 as a Peter Millar Crown shop-in-shop concept store within its existing store. The opening of the new stand-alone Peter Millar boutique this fall will allow The Broadmoor to fully integrate the Peter Millar in-store brand aesthetic and provide a more comprehensive product offering to dress gentlemen for every occasion.
"The Broadmoor provides the highest level of service in every experience for their visitors from their accommodations and services to their activities," said Scott Ruerup, president of Peter Millar. "We are proud to open a new store at their Five Star-Five Diamond Resort with Andrisen Morton, who also share those values of service and quality that they have shown throughout their history."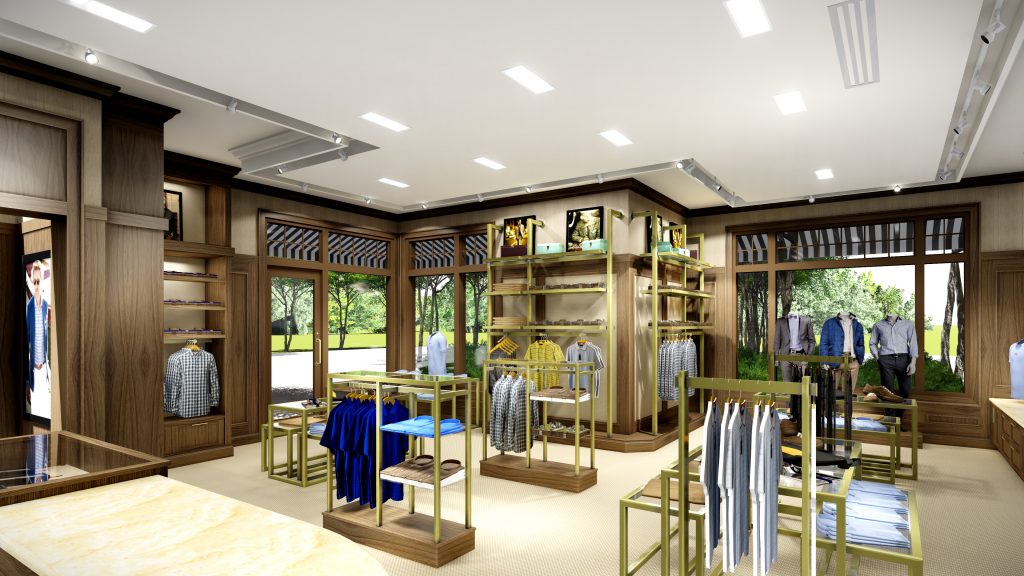 "We are excited to further our partnership with Peter Millar with the addition of a second retail location in our Colorado community," commented Craig Andrisen, co-owner of Andrisen Morton. "We have witnessed the brand continue to evolve with us and our customers since we began carrying the line in our own shop and are excited to introduce the brand to visitors from across the country at The Broadmoor."
"It is an honor to partner with Peter Millar to share in the ownership and represent such an aspirational and leading brand in the menswear industry," added Dave Morton, co-owner of Andrisen Morton.
Peter Millar at The Broadmoor will be the company's 11th retail location to open in the United States, its second retail location in Colorado. The Broadmoor is the sister property of another Forbes Five-Star Resort, Sea Island, which opened the first Peter Millar Collection boutique in August 2016. The first Peter Millar store in Colorado was opened in the acclaimed Cherry Creek North retail and residential development of Denver in December 2015 in partnership with Andrisen Morton.