PARKE & RONEN BRINGS ALL OF THE SEXY SUMMER VIBES FOR 20TH ANNIVERSARY CELEBRATION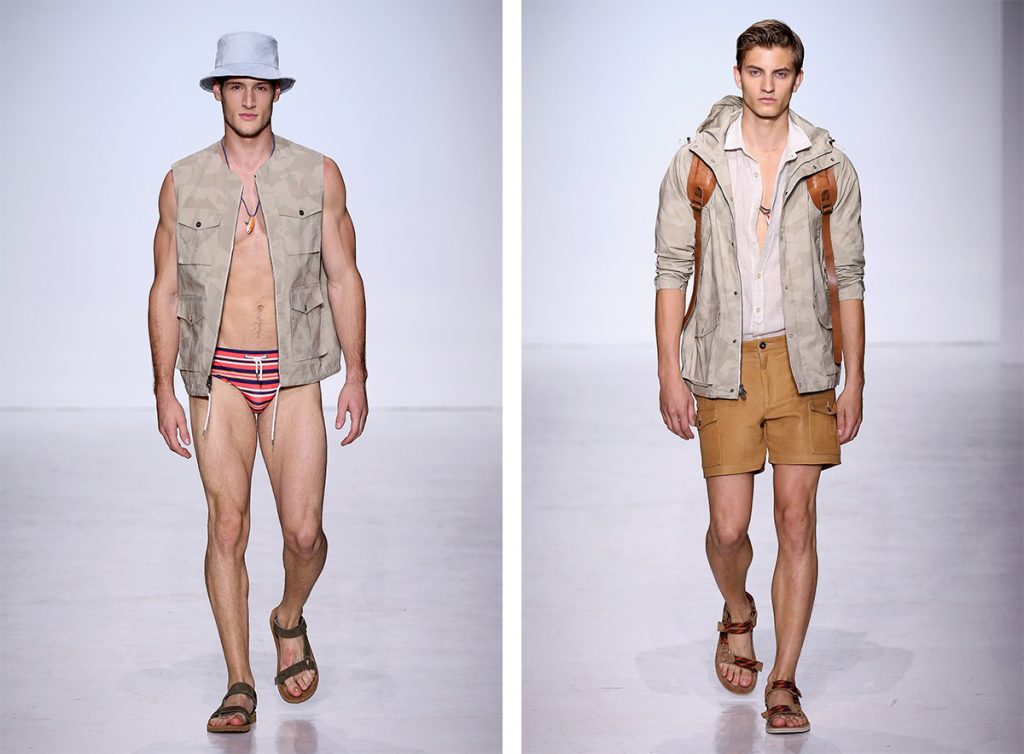 Resort menswear label Parke & Ronen celebrated its 20th anniversary on Wednesday, July 12 with a special runway show during New York Fashion Week: Men's – and the collection did not disappoint.
Playful patterns and sexy silhouettes were spread across a whopping 50 looks, which were intermixed with strong leather bags and sunglasses by Johnny Fly Co., great sandals by Teva, and fantastic jewelry from Joe Thiel's line byThiel.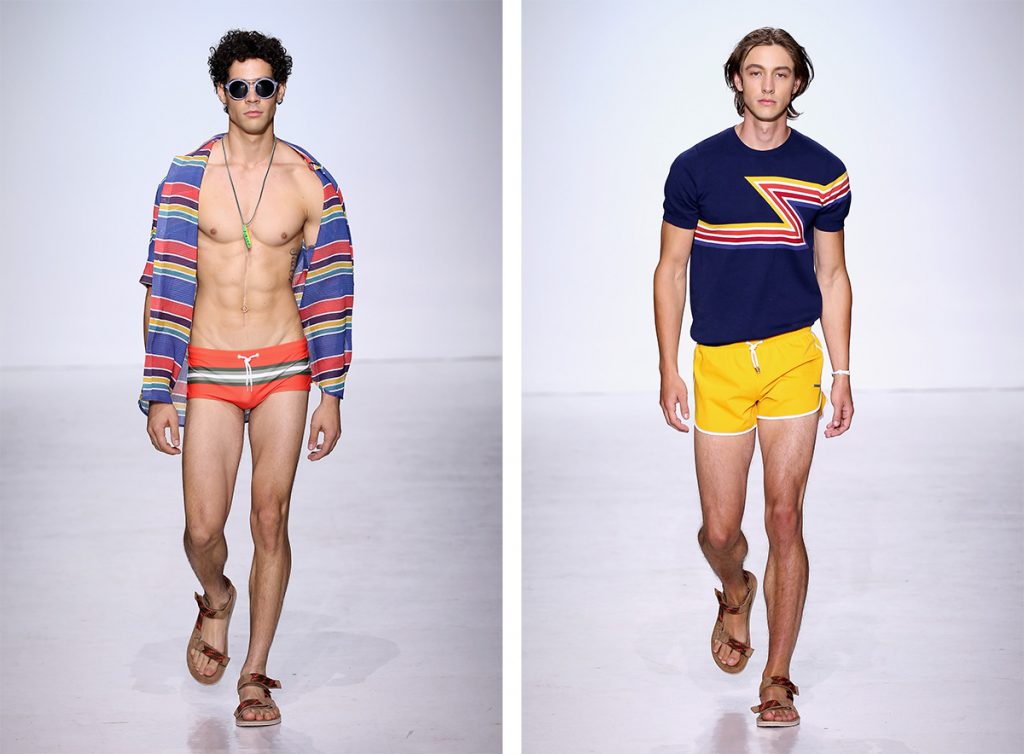 The spring 2018 collection draws inspiration from the lyrics of John Denver's song, "Rocky Mountain High", with an emphasis on the lyrics "serenity of a clear blue mountain lake."
In addition to this inspiration, designers Parke Lutter and Ronen Jehezkel looked into their archives to really highlight the best of what they've accomplished throughout their 20 years together.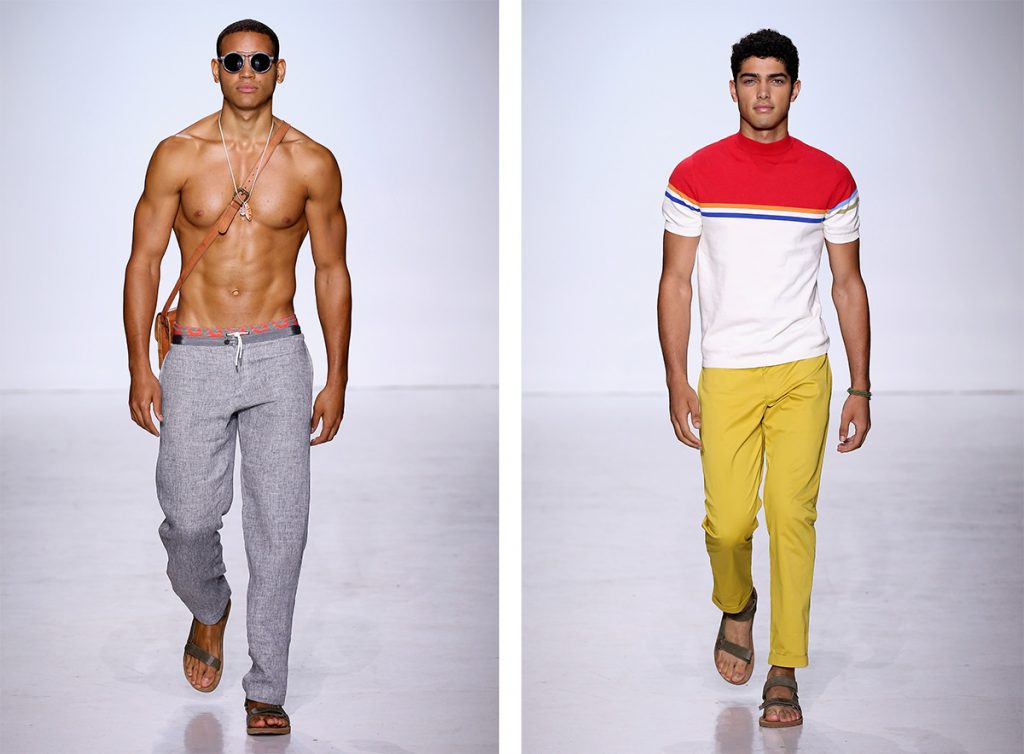 "We've dug deep into our archive to bring back some fan-favorites and some best-sellers that still speak to our customer today," Jehezkel told MR backstage before the show. "We are finally see guys get out of that skinny silhouette and into a more relaxed state of mind."
"Specifically, we brought back a great relaxed pant from our 1998 collection that works really well with what we were trying to communicate this season," added Lutter.