PRESENTING MR'S MADE-TO-MEASURE WEEK: A WORLD OF OPPORTUNITY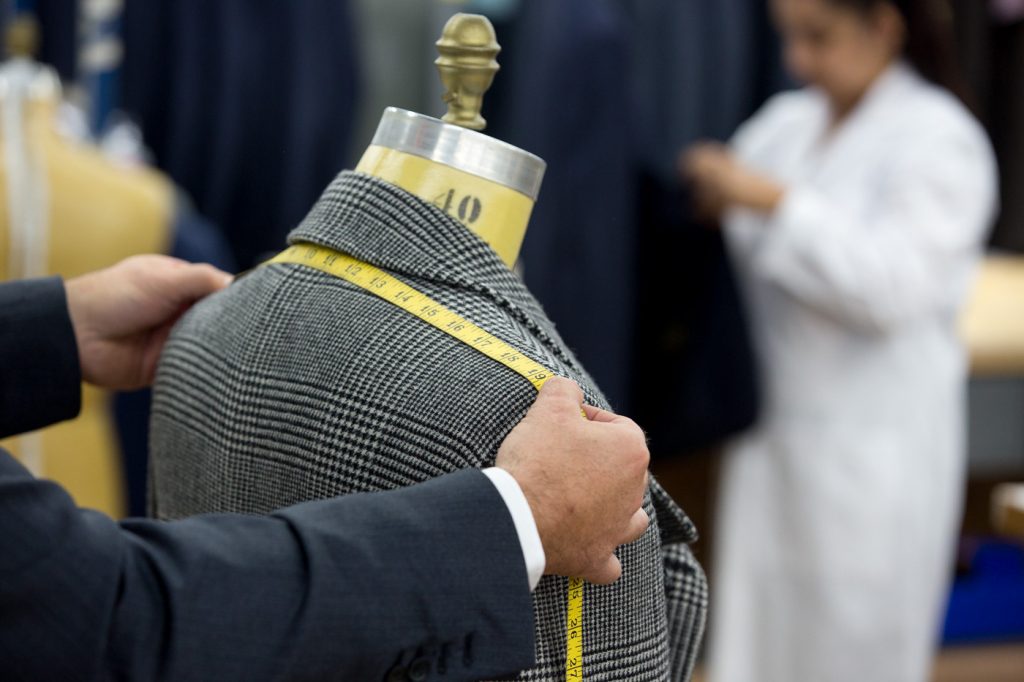 According to menswear merchants, there are many reasons for the growth in made-to-measure clothing in recent years: 1.) Customers love a perfect-fitting suit and enjoy being involved in the design process, selecting their own fabrics, linings, buttons, etc.;  2.) Retailers love a higher (+20 percent) ticket sale and being able to sell more suits with less inventory; 3.) With more men working out these days, guys have actually gotten bigger while suits have gotten slimmer so more men now benefit from a custom fit.
Especially these days, with customer traffic decidedly down, merchants are reluctant to invest upfront in expensive suits and sportcoats that are likely to hang there collecting dust by end-of-season. As one independent store merchant confided, "Most retailers are carrying less inventory these days (we have to or we wouldn't be here) and as we cut back on hanging goods, what we do buy tends to be basic charcoal or navy. For the fun fashion styles, we'd prefer customers choose from the hundreds of swatches that cost us nothing rather than from racks of expensive fashion clothing!"
Clearly, retailers who have mastered the art of MTM are reaping the benefits of higher margins, happier customers (often new and younger customers shopping for proms and weddings) and increased volume in related furnishings and footwear. Here, we talk to a few independent merchants to glean some success secrets.
John Braeger from Garys in Newport Beach has seen strong growth in made-to-measure clothing lately. "Guys are more aware of it, more educated about it, and it's relatively value-priced (only 15-20 percent more than off-the-rack retails from great brands like Samuelsohn, Isaia and Canali)," he says. "Of course, there can be problems: since everything's done by computer these days, one wrong click and something's off. But we don't aspire to perfection and we manage customers' expectations: our tailors can generally finish off the garments with great results."

Stephen Shendow from Bells in Winchester, Virginia says his MTM business is now a good 35 percent of his clothing volume. "Our MTM business is successful because it's not relegated to a box: we have a dedicated room with a bar and a 60-square-foot tabletop with swatches. We're in a small market (23,000 people) outside of D.C,. but our customers come from neighboring cities (even from states away) because our offerings are special."
That said, Shendow disagrees with the prevailing strategy of showing only basics in off-the-rack. "The average MTM consumer can't visualize from a swatch how a natty sportcoat will actually look made up. Stores need to invest in fashion inventory to inspire him and make him feel confident in his selection."
At James Davis in Memphis, Zeb Rushing (clearly one of the most passionate sellers we know) is having a great time outfitting groomsmen for destination beach weddings in non-traditional suitings. "They want things like linen or linen-blend dress trousers cropped above the knee worn with sandals and a knit shirt with a dress shirt collar. It's the responsibility of the haberdasher to marry the clothing to the client, to provide the romance, to reinvent the wheel. We get so caught up in the traditional way of doing things that we forget that this is a new generation with new ideas. We've got to listen to our customers and then help them create their dream which, rather than a nested suit, might be MTM five-pocket pants with a lightweight patterned sportcoat. I disagree with people who say that tailored clothing is no longer relevant: our customers are biting; we just need the right bait."
Rushing also believes in the power of product knowledge and says that his customers are truly hungry for information about fabrics, construction, fashion trends, etc. "It's our responsibility as haberdashers to help customers understand what works for them and then step it up a bit. No matter their age or size, men can and should look a bit more modern even within a traditional context. This is our job and to do this, we must sell from the heart rather than the head. Once we accomplish this, we have a customer for life."
Moreover, there are two frequent misconceptions about MTM business that retailers are trying to overcome: 1.) They say that no more than half the MTM business is from guys who are hard to fit; the rest is from regular-sized guys who want to add customized details for individual style. 2.) Returns/problems with MTM clothing are no more frequent than with off-the-rack suits. As one merchant put it, "Both retailers and manufacturers are now experts in MTM, so we rarely have problems."
Craig Andrisen from Andrisen Morton in Denver, whose MTM business generates about 30 percent of his clothing volume, articulated a legitimate challenge for men's specialty stores. "The hardest part for us is to keep customers away from the direct sellers (the gypsies we sometimes call them; there are more and more popping up). Independent menswear stores need to let people know that we can do what the direct sellers do (service them in their home or office) but better, using both the best clothing makers in the world (Canali, Kiton, Zegna, Isaia, Samuelsohn) and the finest piece goods. With many direct sellers, there's no way of knowing what the suit is really worth so customers are getting sold a bill of goods."
Caveat Emptor!
---
Top Five Tips to Improve Your MTM Business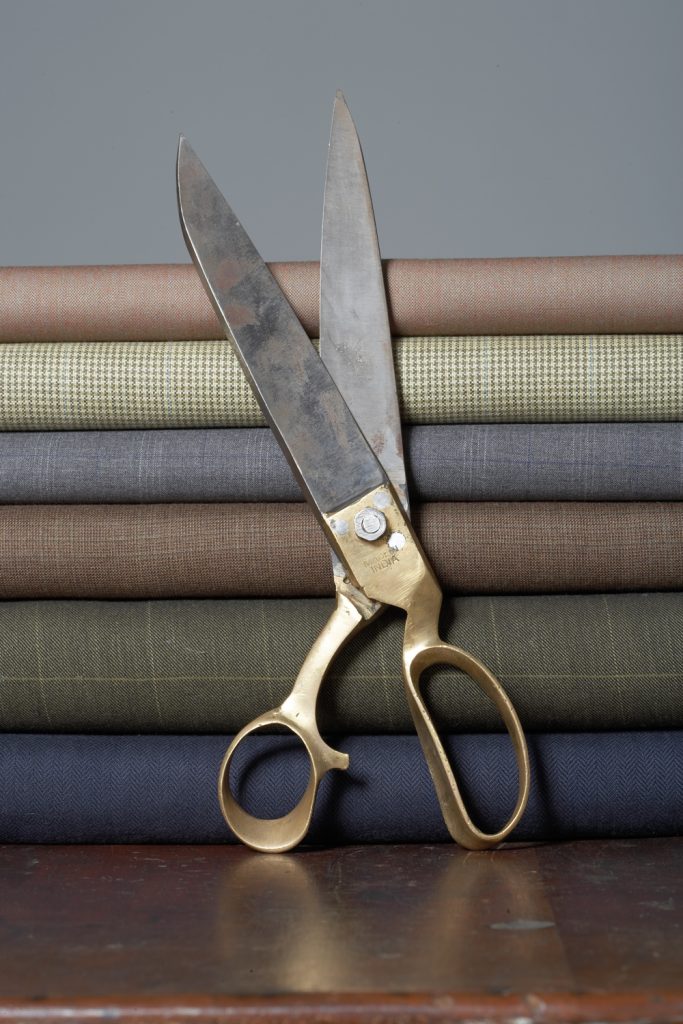 Create a separate space in the store for made-to-measure, preferably with comfortable seating, music and a bar.
Listen, truly listen, to your clients: it's hard to direct them properly with no idea of their expectations. Manage their expectations so perfection is not the goal, and lead them ever so slightly out of their comfort zone so they end up with a suit that's spectacular.
A trick from Stephen Shendow: Create a mobile platform on the selling floor where clients can observe some tailoring in action. Since Shendow himself does basic alterations (he learned to sew 25 years ago, realizing how happy he could make customers by providing alterations with no wait), he recently situated himself on a sewing machine right outside the store entrance. "By being out front I had a chance to strike up conversations with clients and potential clients. Often the conversations led to purchases."
Hire a MTM specialist with a true passion for the business. Better still, hire a MTM specialist who looks good in clothing and who can inspire customers with some of the more fashion-forward looks.
A final trick that we learned from John Braeger (who learned it from Scotty Price, former clothing expert at Rodes in Louisville): Once a customer selects a swatch from the many hundreds you offer, cut it out of the swatch book and throw it in the garbage, right in front of him, ensuring that he'll never run into anyone else in town wearing his suit!