PVH'S KEN DUANE TALKS CONFRONTING A CHANGING BUSINESS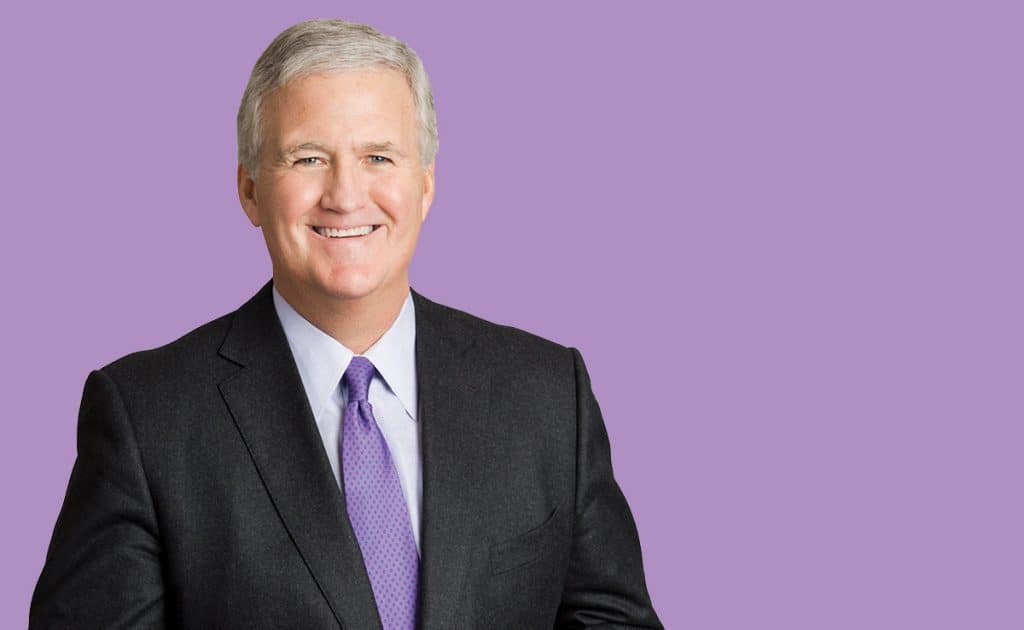 Q: From your perspective as a supplier to all the major retailers, can you discuss the state of retail at this point?
A: Things feel pretty good at the moment: more than pretty good! November business was strong (of course we were up against last year's election when people were home watching television!) and the two weeks before Christmas really took off! Unfortunately, I don't think the U.S. has suddenly overcome the structural changes in the retail landscape. While holiday was certainly better compared to the last few years, we'll continue to see noise in the retail world, with stores closing and retailers optimizing vendors. It's not an apocalypse, but it's certainly a lot of shifting. We can't kid ourselves that business will be easy (and the new tax laws will certainly make it interesting) but at least now coming out of Christmas, it feels pretty good.
Q: Are the major players changing quickly enough?
A: I think they're working hard at adjusting their business models, at finding new ways to compete in-store and online to attract more customers. All are omnichannel these days, and many are bringing in smaller exciting brands and creating in-store experiences using new technology like those mirrors that make you look better. And it's all happened relatively quickly, mostly within the last three years.
Q: After another highly promotional holiday season, will retailers ever again sell the majority of their goods at regular price?
A: My belief has always been that "value proposition" drives consumer purchasing behavior. Today, it has nothing to do with MSRP or markdowns. Price promotions drive traffic to stores and malls but it's the value proposition that drives the sale. Does this item look and feel fabulous and is it worth the price? Today's consumers have the ability to research at their fingertips. You can fool them once or twice but never three times. So if you're going to be a $30 brand, don't give them $20 worth of value! That's where PVH has an advantage: we invest in our brands from design to sourcing to production to marketing to sales. Our teams are focused on great product and noticeable value.
Q: Your heritage brands have been around a long time: how do you keep them fresh without losing their DNA?
A: Creating brand recognition is critical, and that's something PVH is very good at. Long before customers get to a store or website, the brand needs to be familiar to them. Whether it's Izod, Van Heusen, Speedo, Warnaco, Arrow—we invest and market our brands where ever consumers are shopping. We use brand ambassadors (professional golfers and tennis players) for events and in-store appearances, we do powerful advertising in print and digital, and we're continuously investing in and reinforcing our brands. I call it "pull through"- pulling the customer through the clutter to make the purchase. Now more than ever, retailers are investing in brands they know can deliver.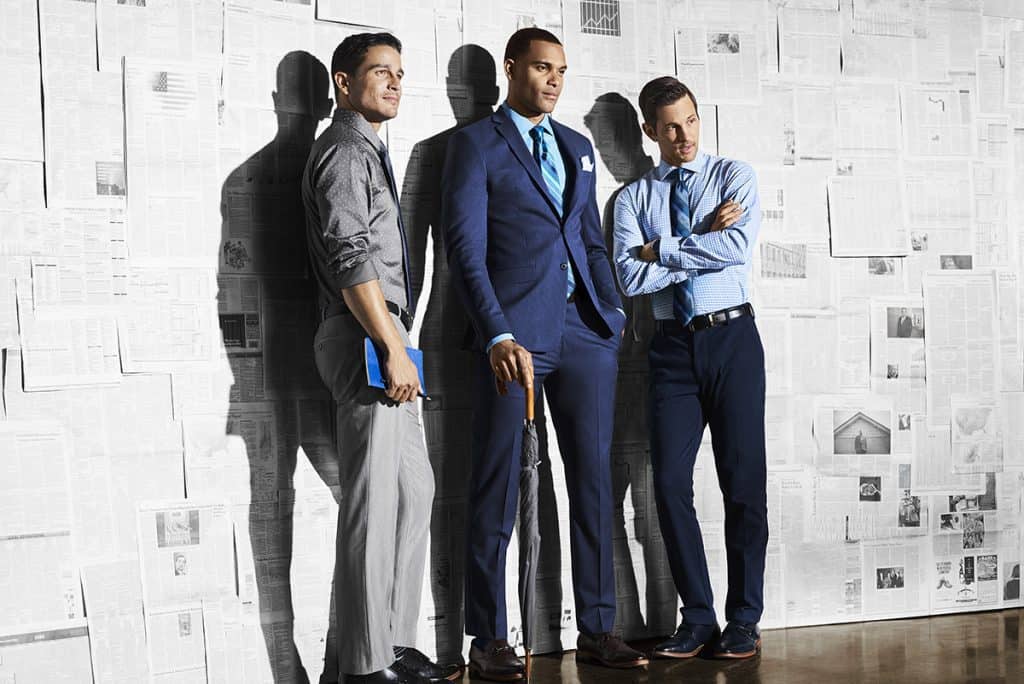 Q: You've often said that retailing doesn't have a business problem, it has a real estate problem.
A: The biggest issue of our era is too much retail real estate; the closing of 3,000+ retail doors is helping to solve this problem.
Q: With so many brands going direct-to-consumer, one would think private label would be growing. Is it?
A: We're not really a big private label company although we do some. But in the 35 years I've been in this industry (20 years at PVH), I've seen the pendulum swing back and forth between private label and national brands. I believe there's a home for both; there's got to be a balance.
Q: What are the ramifications of retailers growing their outlet divisions at a quicker pace than their regular stores? What is your outlet strategy at PVH?
A: Clearly, outlets have been the healthiest brick-and-mortar channel outside of off-price, and our outlet business continues to perform quite well. The biggest impact to the outlet channel was the decline some years ago in international tourist traffic due to the strengthening of the U.S. dollars. But unlike in previous years, there isn't a ton of new outlet center development going on.
Q: But you do business in both your own outlets and department store outlets, even though you're selling the regular department store divisions.
A: We close out to department store outlets. If a department store we work with has started an outlet journey, we'll work with them.
Q: To what extent are you selling online and how do you work with Amazon?
A: As a company of national brands, we go where the consumer is: that's our worldview; we're constantly adjusting and adapting to how the consumer shops. For us, online is an important channel of distribution. Amazon, together with the brick-and-mortar dotcoms, is now our fastest growing channel. But expect to see our heritage brands sold online direct to consumer in the near future.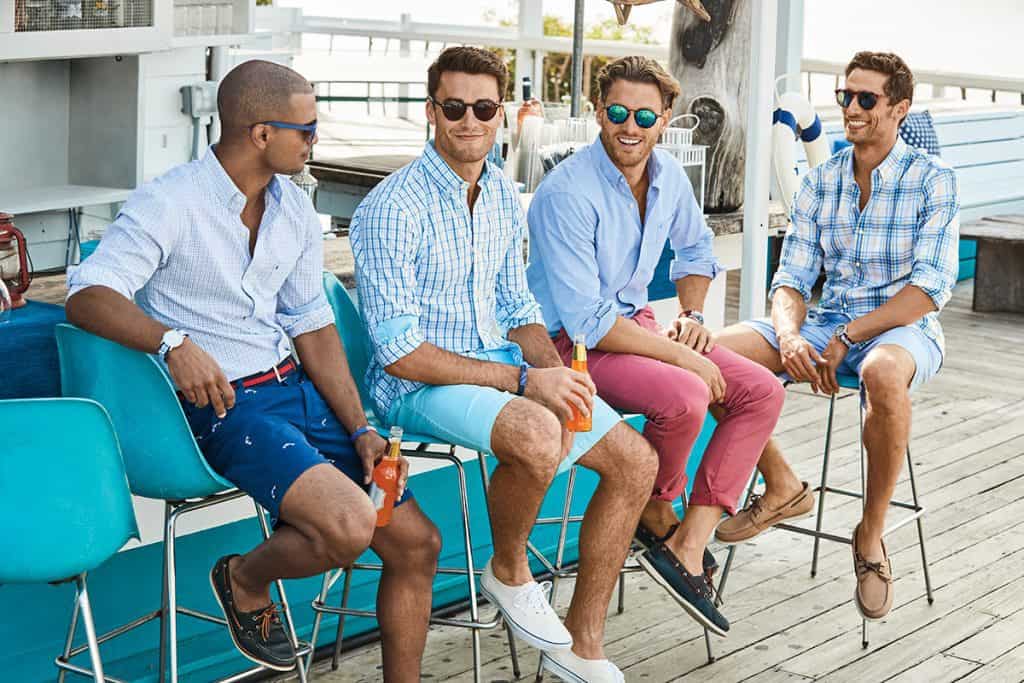 Q: In terms of technology, what are some of the most exciting innovations at PVH?
A: Stretch technology is finally catching on with men and it's had a major impact on sales. In just two years, stretch (both fabric and collars) in dress shirts has grown to more than 30 percent of the business and will continue to grow. It's also an important factor in our pants business. The most fascinating piece of it for me is how long it took men to accept stretch technology. It's been in the women's market for 10-15 years but guys are just starting to get it. I guess men are a slower species. And it's not just stretch: We've got a whole innovation team under the direction of CIO Mike Kelly and there's some really cool stuff coming down the pike. In shirts and pants, there's some kind of air cooling system utilizing menthol; we already have moisture-wicking fabrics and those that retain body heat. There are all kinds of exciting innovations in the works that will ultimately apply to apparel.
Q: Can you comment on PVH and corporate responsibility?
A: It's the key to how we do business. It's integral to how we approach sourcing and our overall business model. It's part of our DNA. In terms of sourcing, labor costs continue to be a challenge. As economies come of age, as the middle class expands and real estate tightens, we're forced to look to new places for production. Africa has recently become a strong supply base.
Q: What about America: do you produce anything here?
A: It's minimal. We do some of our better neckwear at our Superba facility in California which makes beautiful product. That's an important business for us.
Q: In addition to rising labor costs, what do you see as key challenges?
A: The continued development of our young people: how to attract them, train them, retain them, inspire them. Increasingly, the effort we put into our young team members is a huge priority around here, especially since we have lots of top talent coming to us these days. For a while there was a void as the best graduates were gravitating toward Wall Street or the dotcoms. But now they're coming here and we're delighted. We want them! And if they come to us, we want them to grow with us.
Q: At this point in your personal journey, what are you most looking forward to?
A: In this era of new technology, I can't wait to shop in stores with those fitting room mirrors that can make me look better!