RAY-BAN TAKES A ROAD TRIP IN ITS LATEST CAMPAIGN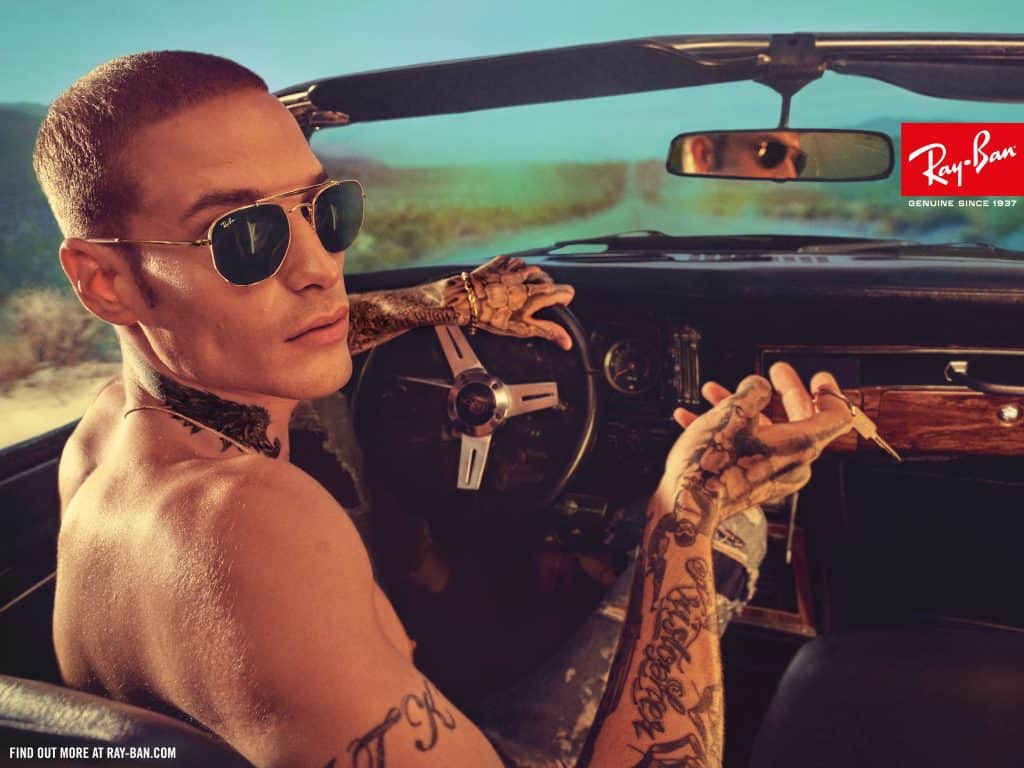 Ray-Ban has once again tapped renowned photographer Steven Klein to launch its 2018 campaign.
The campaign features four shots starring four singular characters, each embodying a Ray-Ban iconic style – the Marshal, Wayfarer Blaze, Aviator Evolve, and Hexagonal.
The images celebrate the liberating force of the road trip, interpreted as a metaphorical escape from the constraints of modern society. The narrative is a continuation of Steven Klein's 2017 campaign story in which the protagonists shook off their past to free themselves.
"It's about freedom and letting go," said Klein. "Living in turbulent times, one of the things that evokes that for many people is a road trip. This campaign represents that no matter what hardships come your way, you can be an individual, go on your own path and experience fun, optimism, creativity, love… everybody's looking for their own personal freedom."
Check out the interview with Klein below.