REYN SPOONER RELEASES NEW COLLECTION IN SUPPORT OF BREAST CANCER AWARENESS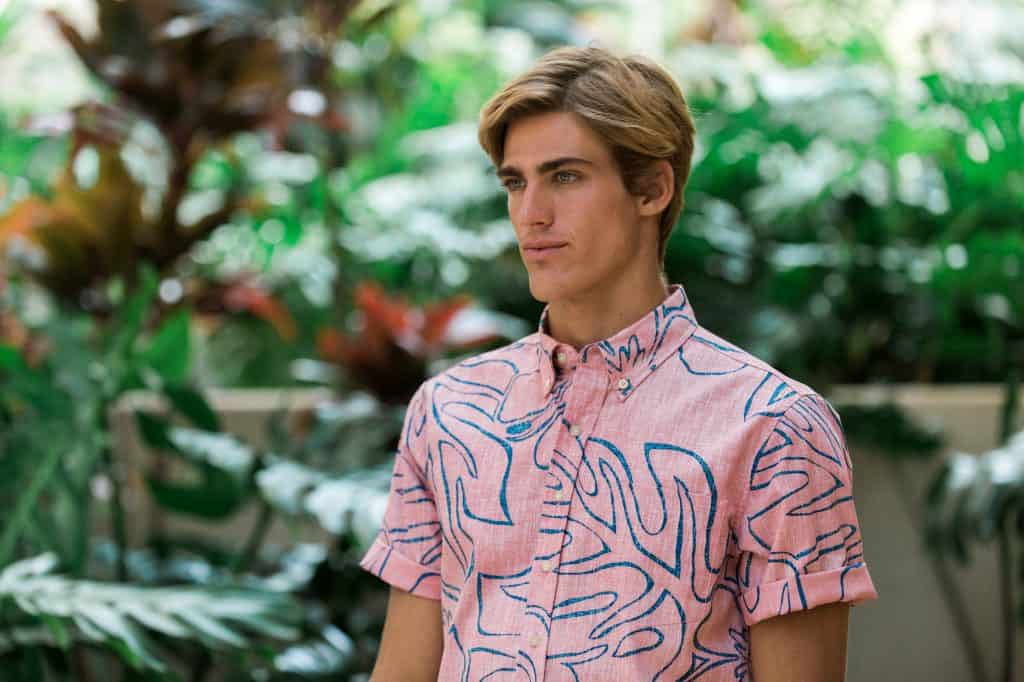 Hawaii-based apparel brand Reyn Spooner has released its 2017 Think Pink collection in support of breast cancer awareness and treatment in Hawaii. This is the sixth year the company has produced a limited-edition made in Hawaii "Think Pink" print. A portion of proceeds will benefit the Women's Cancer Center at Kapi'olani Medical Center for Women & Children, Hawaii's first and only dedicated breast health and gynecological cancer center.
The "Think Pink" collection features limited editions of a men's Aloha shirt, large and small reusable bags, apron, pillow covers, cosmetic and coin purses. Every piece is designed and made in Hawaii. This collection is available now exclusively at the Reyn's and Reyn Spooner stores in Hawaii as well as online at reynspooner.com.
"Our 2017 Think Pink design features the islands iconic monstera leaf as well as our state flower, hibiscus in a two-toned sketched outline. Simple, Symbolic, Supportive," said Lei Rowan, marketing director at Reyn Spooner. "This disease has impacted so many of us in the community, our company has been fortunate to partner with the Women's Cancer Center at Kapi'olani Medical Center for Women & Children and support their cause"
"We are privileged to have Reyn Spooner as a partner," added Martha Smith, CEO of Kapi'olani Medical Center for Women & Children.  "Beyond the importance of their generous financial contribution, we believe their elegant island inspired aloha designs will help keep the conversation alive beyond October's Think Pink initiative and spread the word about the importance of early detection."