ROBERT GELLER INTRODUCES HIS NEW LINE GUSTAV VON ASCHENBACH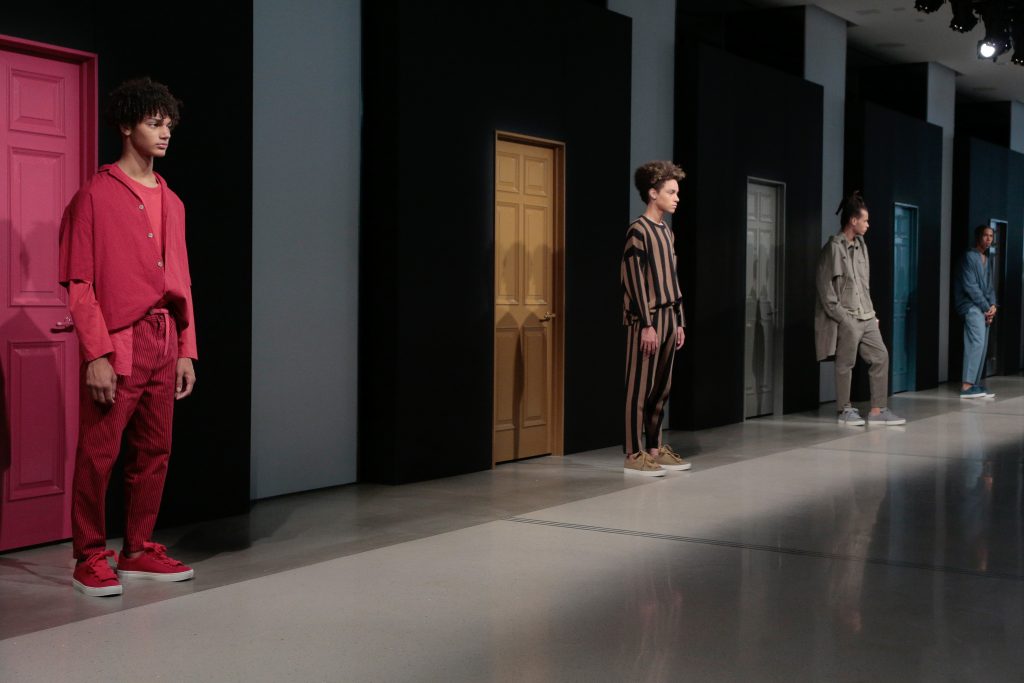 Gustav Von Aschenbach is the newest project helmed by New York-based menswear designer Robert Geller, which debuted last week during New York Fashion Week: Men's.
The line takes its name from the main character of Thomas Mann's famous novel, Death in Venice, and is a product of Geller's desire to reach a broader public.
Separate from the Robert Geller brand yet distilling the designer's signature, Gustav Von Aschenbach begins with his fondness of new shapes and his exploration of color to create an entirely new collection: one that feels pure and minimal yet also warm and comforting.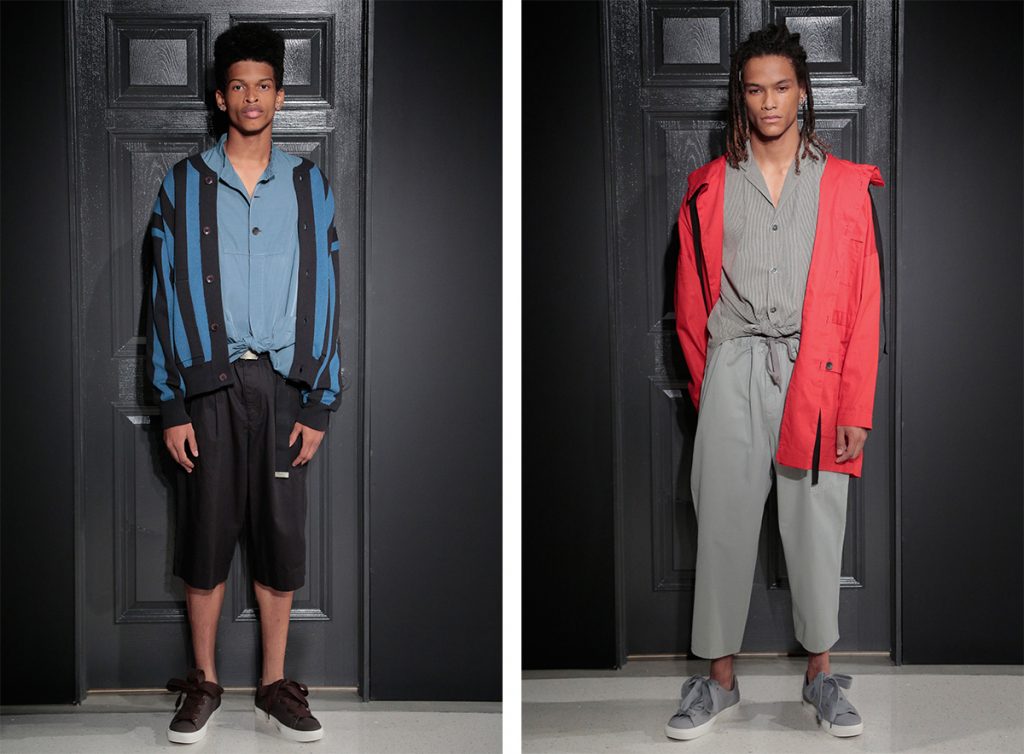 Color constitutes an integral part of the designer's vocabulary. This season features cadmium red, ochre, concrete green, topaz, and black. These five colors were chosen for the mood they evoke and the way they interact with one another. When worn together they achieve balance and harmony, much like the paintings of Joseph Albers.
The silhouettes strive toward purity: rounded shapes, oversized coats, boxy jackets, and roomy wide legged pants contemplate the space between fabric and the body, maximum comfort and ease, and result in a wardrobe that is modern and approachable.
Comfort emanates from the Japanese textiles used throughout. These fabrics achieve a lightness and ease that is central to the collection. A familiar, worn-in feeling is found through washing and dying these garments. Collection textiles include Japanese linens and linen blends, washed cottons and a cotton-nylon blend. Robert Geller has created a collection that is easy to care for and easy to wear.