RYAN SEACREST TALKS STYLE AND HIS MOVE INTO MENSWEAR AND SKINCARE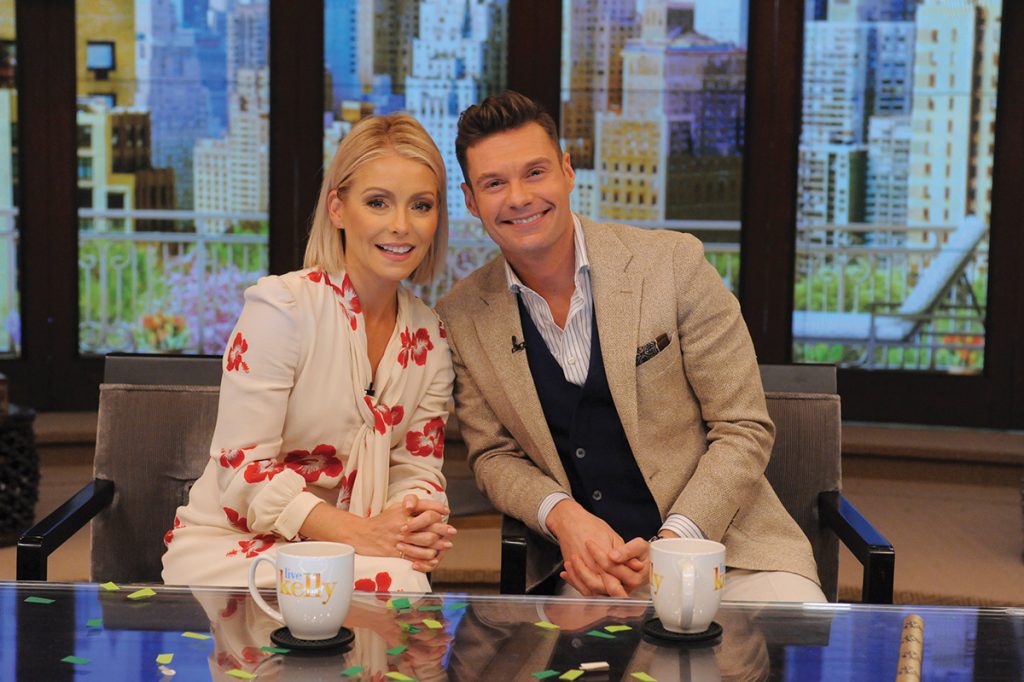 At age 42, Ryan Seacrest has accomplished more in the entertainment industry (and held more various positions) than almost anyone in the business, from hosting the top-rated radio shows "America's Top 40" and "On the Air with Ryan Seacrest" to doing red carpet interviews for all the major awards on the E! network, succeeding the legendary Dick Clark as the host of ABC's "Dick Clark's New Year's Rockin' Eve," and, most notably, spending 15 years as the host of the ultra-popular TV show "American Idol" (a gig he's returning to when the show is resurrected later this year on ABC). Most recently, he has landed in the co-host chair beside Kelly Ripa on the syndicated talkfest "Live with Kelly and Ryan," which has required a move to New York City.
But Seacrest isn't content to just make his mark in one industry. In 2014, he launched Ryan Seacrest Distinction, a line of tailored clothing and furnishings that is sold exclusively through Macy's, and which will expand this fall to include some sportswear and outerwear. More recently, he teamed up with popular Beverly Hills dermatologist Dr. Harold Lancer on a new line of men's skincare called Polished by Dr. Lancer, which hits the market this summer.
MR recently chatted with Seacrest about his fashion and skincare lines, his own personal style, his take on what male stars wear on the red carpet, and his most needed pieces of apparel.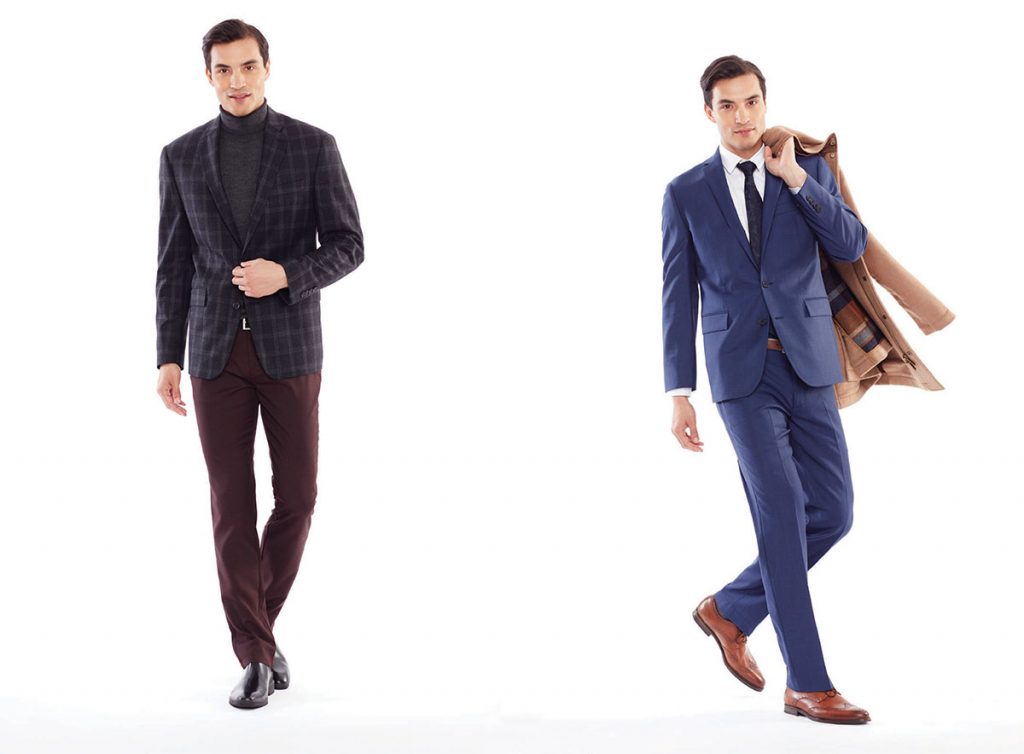 Q: Did you foresee the success of Ryan Seacrest Distinction?
A: We did a lot of diligence before we launched, so I was confident we did our homework and had a reasonable chance of success. But as with all things, no matter how good you are or great the product is, it's a little bit of luck and timing too. That said, in this case, we also sought out the best partners in Randa, Peerless, PVH and, most recently in Itochu, along with Macy's. I attribute much of our early success to their efforts to put us on the map in menswear in a significant way. I'm really proud of what we've accomplished so far, but I'm even more excited by what's ahead, especially the expansion into sportswear with our fall '17 collection.
Q: Why are you so excited about the new collection?
A: We designed the fall collection to give men flexibility in how they dress in today's modern culture. They may dress up a t-shirt or jeans with a blazer, or dress down a shirt and tie by pairing it with casual pants and sneakers. Everything in the line is easy to wear and comfortable, and lets guys' individual style come through with interesting textures, fabrics and detail.
Q: Have you thought about what's next for the Ryan Seacrest Distinction collection?
A: Yes. We're not quite ready to unveil it yet, but it will include some casual, refined, yet relaxed silhouettes and patterns inspired by the colors and textures of the Mediterranean. I am definitely looking forward to it.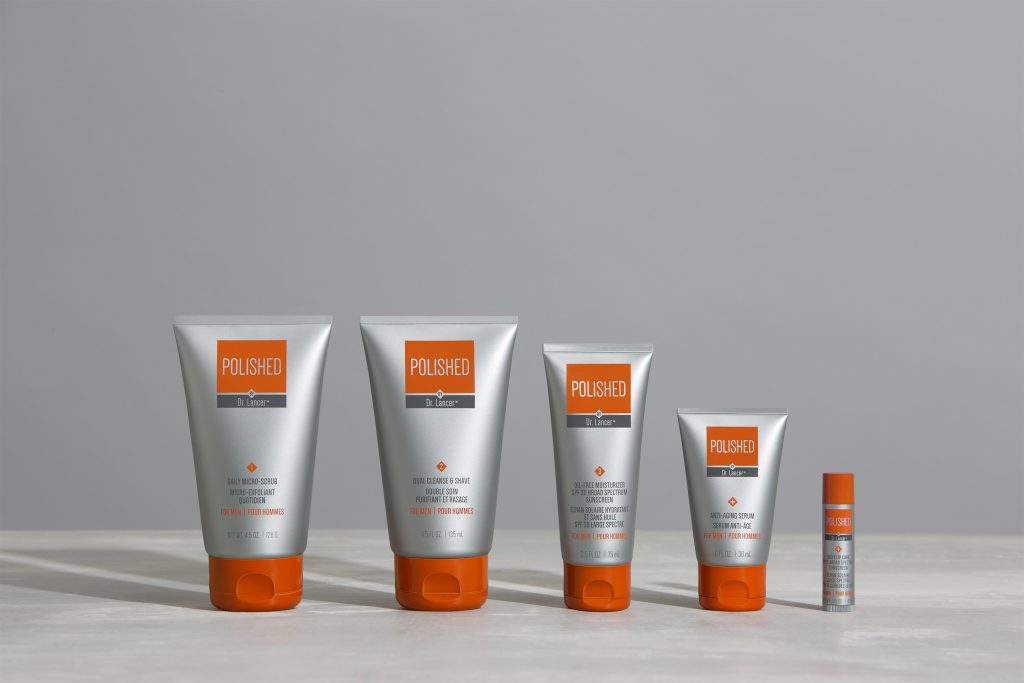 Q: Tell us about this new men's skincare line called Polished with Dr. Harold Lancer?
A: I've been using the doctor's products for years, so developing and endorsing this line with Dr. Lancer was easy for me because I know it works well. Also, after seeing Harold as a patient for 10 years, we got to know one another pretty well. We share an entrepreneurial spirit, so it seemed like a great idea to team up and launch a line of skincare developed specifically for men, since they have different skincare needs than women.
We've been talking about it for a long time so it's exciting that we're finally launching it! Our brand tagline is "Nothing Standard," because it's skin care for guys who know the importance of putting their best self forward and won't settle for anything but the best in every aspect of their lives.
Q: Are you finding it as challenging to look as good on TV doing "Live with Kelly and Ryan" at 7am as you did on "American Idol", which aired in the evening?
A: Going on TV at any time is scary even for me after all these years. Luckily, I have a great team to help me look great every day. Without them, I think I would be a little lost on the grooming and fashion front. I'm like a lot of guys I know. We all need help!
Q: Which male star do you think has the consistently best red carpet style?
A: Despite the many, many red carpets that I've been a part of throughout my career, I'll be the first to tell you I'm no expert in red carpet fashion. However, since launching Distinction, I definitely pay more attention to what guys are wearing when I interview them. It's hard to say who is the "best," but I love seeing more risks on the carpet, and thankfully, today's trends really allow for that. At the Oscars this year, we saw a lot of variety in both color and texture. Of course, lots of men also wore the classic black tuxedo, which is never a bad move.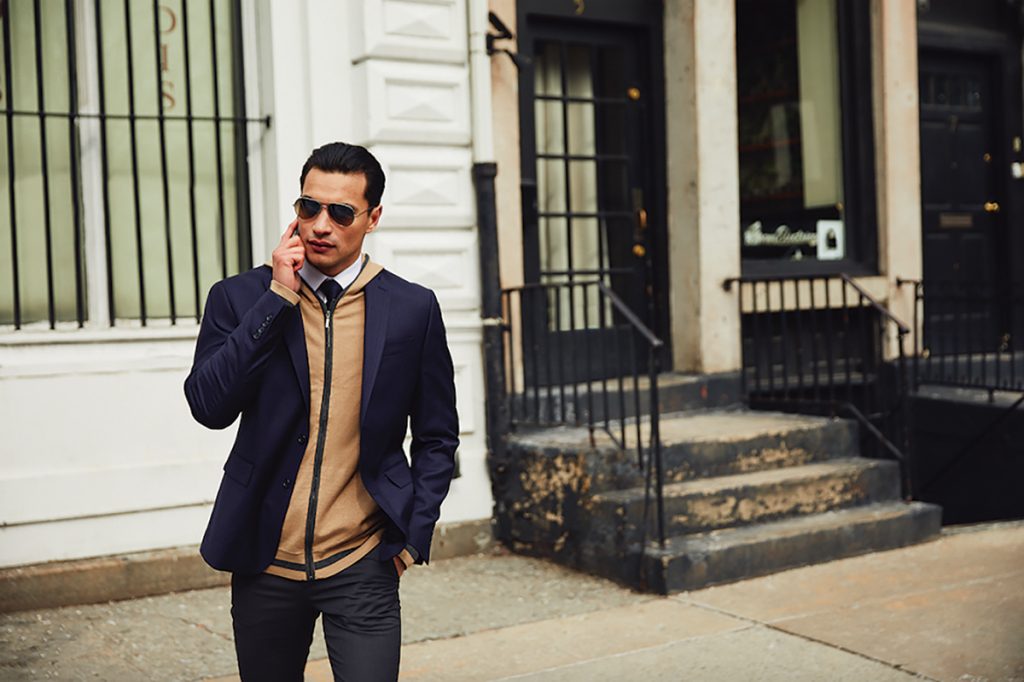 Q: What is your favorite personal "off-camera" look?
A: For me, it's all about comfort, ease and individuality, so my "off-camera" looks aren't all that different from the ones you now see every morning on TV.
Q: What is the one piece of apparel or accessory you can't live without?
A: A belt! I wish I could come up with something more exciting, but I actually think a belt is a very important accessory that is underestimated.
Q: Is there any piece of apparel/accessory still on your wish list?
A: With my recent move to New York City, I have to say that I'm on the lookout for warm clothes. I am scared of winter! I need a heavy snow jacket and boots!