SATURDAYS NYC LAUNCHES EXPANDED GROOMING RANGE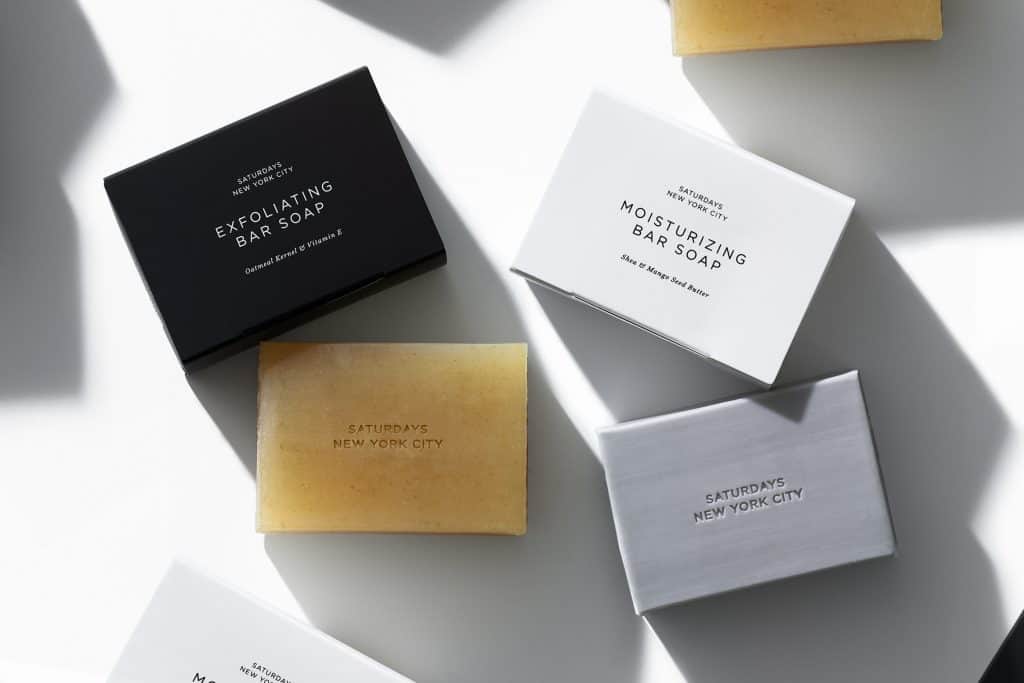 Saturdays NYC has expanded its Grooming Essentials line from hair care to body care. The range has evolved to consist of two bar soaps-Moisturizing Soap and Exfoliating Soap-and a Shaving Cream.
Its new Moisturizing Soap is formulated with shea butter and mango seed butter to soothe and moisturize dry skin, while its Exfoliating Soap gently cleanses and repairs skin with finely-ground oatmeal kernels and added Vitamin E. Both soap bars features a light fragrance with notes of sandalwood, grapefruit, lavender and cedar wood.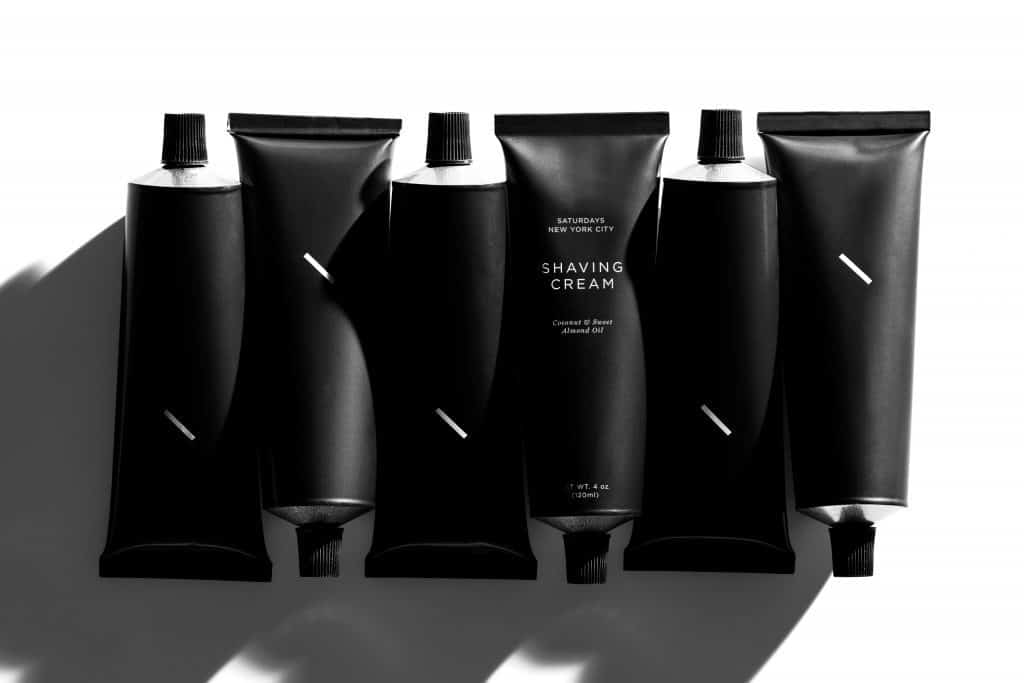 Soothing and hydrating, the new shaving cream formula is composed of coconut and almond oil and is packed with Vitamin E and Vitamin A. The almond oil works as a natural moisturizer that helps combat stress, UV damage and reduces acne flare‑ups, while the coconut oil provides a silky surface for a close shave, leaving behind a soft and replenished finish without razor burns or nicks. The new shave cream also features refreshing notes of sandalwood, grapefruit, lavender and cedar wood.
All Saturdays NYC grooming products are cruelty-free and produced in the U.S.A. The Moisturizing Bar and Exfoliating Bar will retail at $20.00 and the Shaving Cream at $22.00. The range will be sold at all Saturdays NYC locations internationally as well as on saturdaysnyc.com and select boutiques worldwide.