SCOTCH & SODA LAUNCHES FELIX THE CAT CAPSULE COLLECTION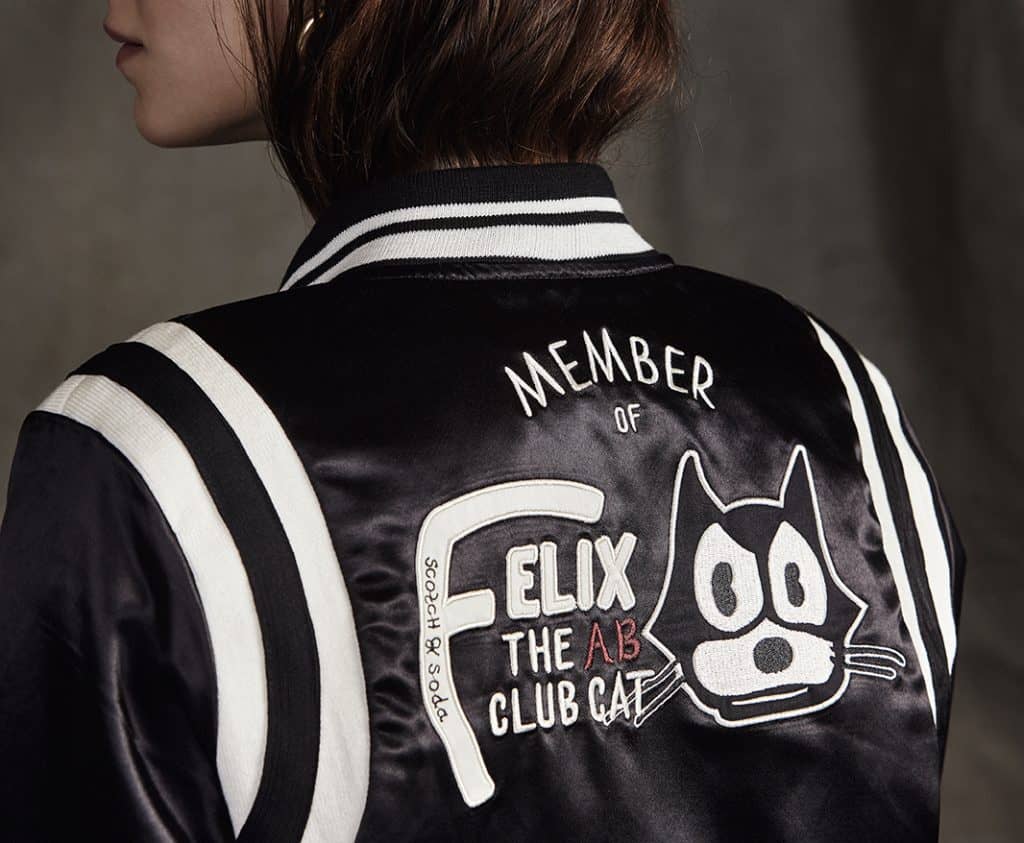 Amsterdam-based fashion brand Scotch & Soda is launching a special collaboration with Universal Brand Development on a capsule collection featuring Felix the Cat.
With unique access to the DreamWorks archives, Scotch & Soda designers hand-picked rare 1930's versions of the pop character – in turn, Felix has been reimagined and graphically transformed into new denim inventions with fresh streetwear cues.
In a collection designed for men, women, and kids, Felix is featured in applique motifs on tees and sweaters, embroidered artworks on souvenir jackets and in exclusive hand-painted designs on leather. Denim comes in washed indigo blues, while the rest of the collection is colored in black, denim white, grey, ecru, mélange, and season signature 'Japanese apricot' pink.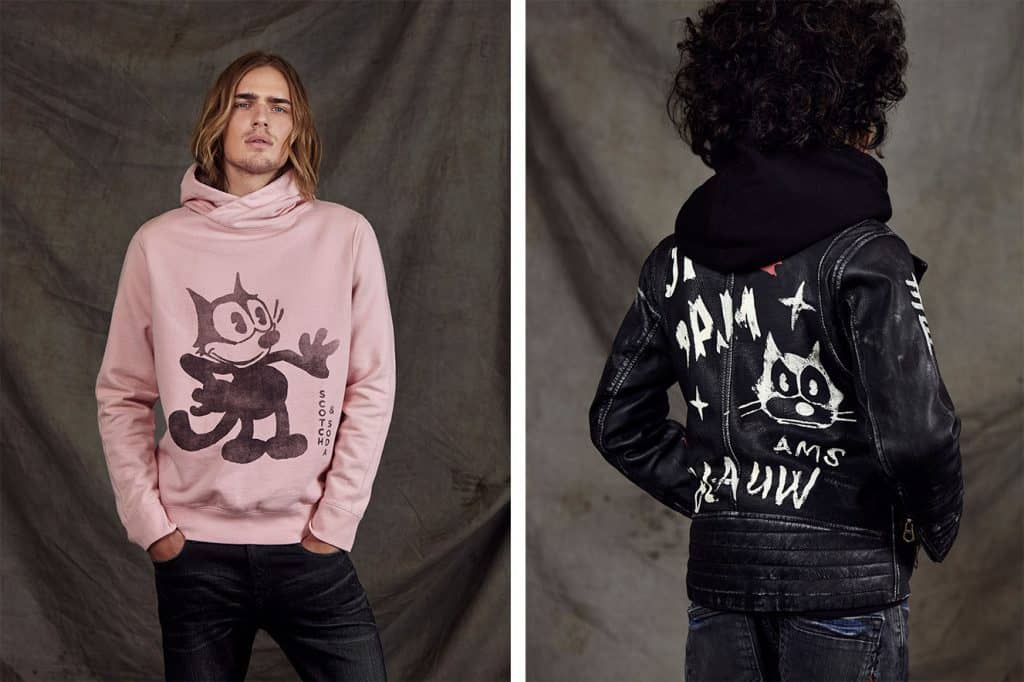 Relaxed tees and sweaters kick off a streetwear feel, while Felix print placements and embroidered motifs detail short-sleeve tees – including one in the capsule's statement pink. This print-on-pink treatment is also found in a hooded sweater for men.
A black high-shine souvenir jacket with embroidered artwork and white contrast sportive stripe banding is a highlight of the collection and is offered for both men and women. The men's regular straight denim fit 'Vernon' gets a statement update for the capsule. Felix artwork is embroidered at the leg; this complements a stone-bleached selvedge base with all-over rip-and-repair patchwork details.
"We're always looking for unique treasures and stories, diving into history as well as pop culture to find them," said Marlou van Engelen, creative director of Scotch & Soda. "Felix is that unusual mix of both – a timeless modern classic. He fits our design ethos perfectly. We were charmed by the old-school animations; they informed our creative angle."