SNL'S COLIN JOST, QUARTERBACK AARON RODGERS STARS IN NEW IZOD CAMPAIGN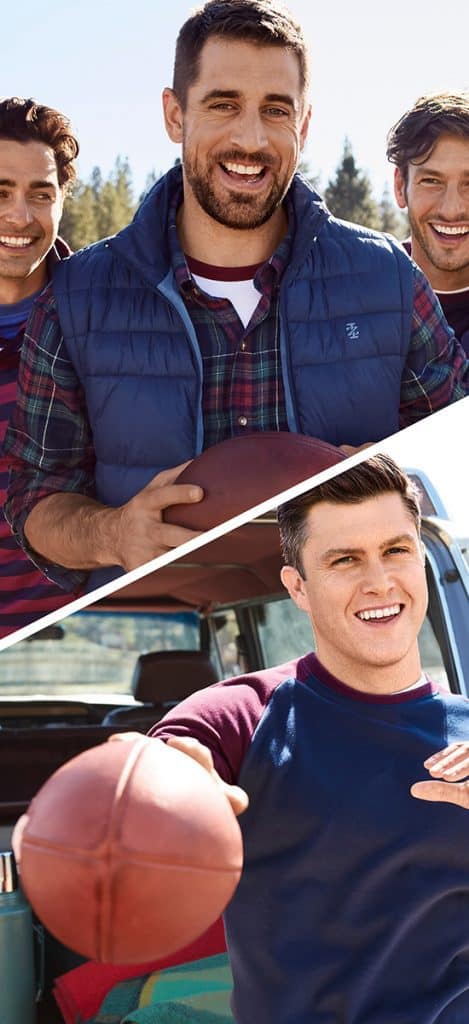 PVH Corp. has announced its newest marketing campaign for Izod, which stars "Saturday Night Live" cast member and head writer Colin Jost and Green Bay Packers MVP quarterback Aaron Rodgers.
The duo helps the brand poke fun at traditional menswear advertising, including some of its own past spots. The campaign is designed to give consumers an "inside look" at some of the most clichéd moments in menswear commercials, from a pick-up football game with a star quarterback to a special effects-ridden night out with the bros. PVH's in-house marketing group partnered with Jost on the script development, which showcases Izod's newest collection and brings to life a new and comedic voice for the brand.
"We set out to develop a spot that would make Izod consumers do a double-take, while also letting them know we're in on the joke," said Mike Kelly, CMO of heritage marketing and chief innovation officer at PVH. "Izod has always been known as the go-to brand for golf and the beach, but we wanted to make it top-of-mind for the fall as well. This fresh concept allows us to break through the seasonal mindset."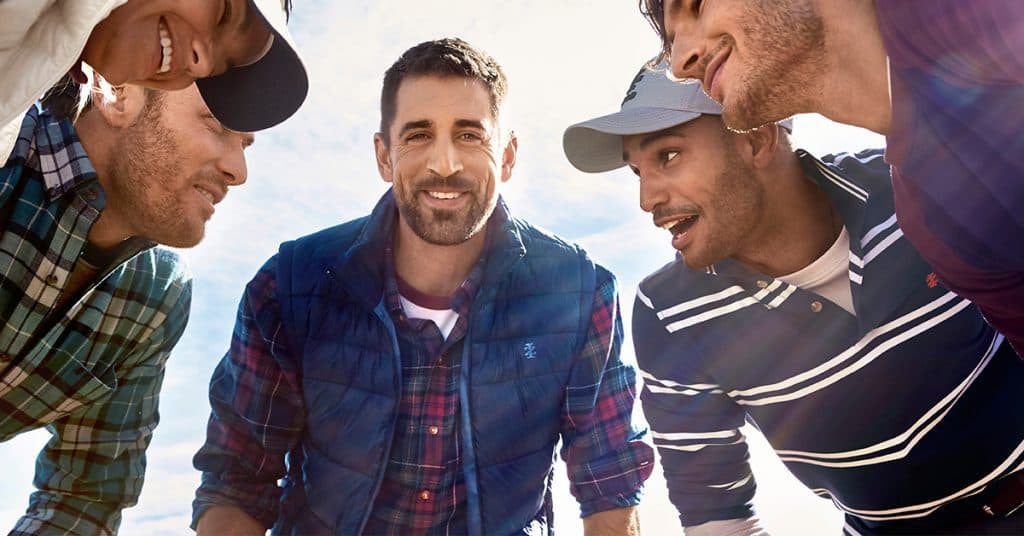 "I liked the idea of doing an ad that was self-aware and that made fun of all the weird tropes from fashion commercials," added Jost. "I wanted to be the guy in the commercial looking around like, 'Who are these people?'"
In addition to showcasing Jost's well-known comedic style, the campaign also displays a wittier side of Rodgers.
"I really liked the concept of the spot and had a blast shooting with Izod," said Rodgers. "I know fans will appreciate the humor Colin and I brought to the field, and may even be surprised by my lesser-known 'off-the-field talents' shown in these spots."
The Izod fall/holiday collection includes flannel shirts, stretch chinos, sweaters and fleeces, and is priced from $28 to $98.