SOCIAL COMMERCE APP MESPOKE LOOKS TO ADD FASHION EXPERTS FOR NEXT PHASE OF GROWTH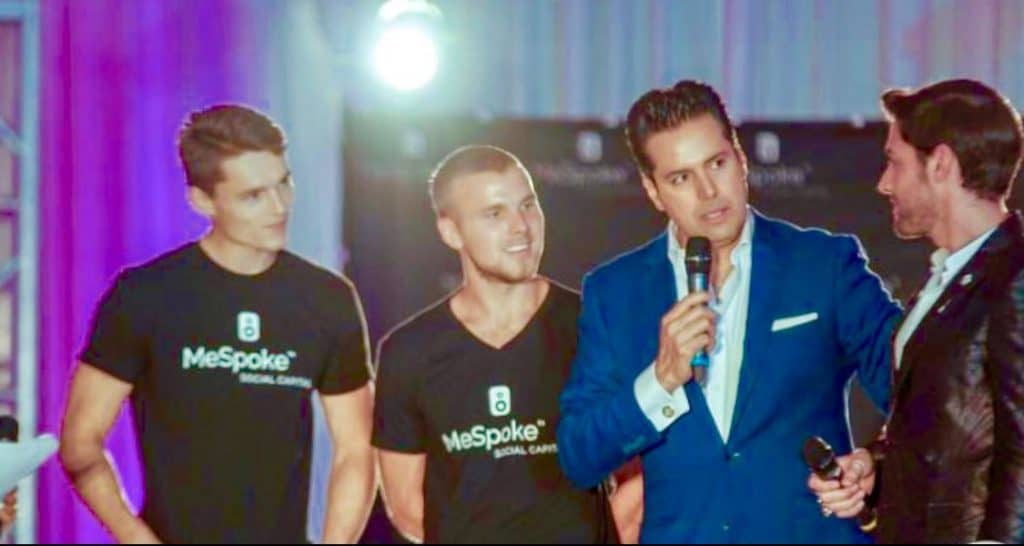 In a September 5th feature in Forbes that details how First Product Searches are going through Amazon and Google (vs. brands or stores), social commerce app MeSpoke is touted as "a company to watch" and "a completely new way to think about product discovery, inspiration and selling." MeSpoke is a platform and app that empowers customers to create their own personalized marketplaces in support of the brands and retailers they admire. MR first wrote about this innovative company when launched by Sid Hasan two years ago; here, we catch up with Hasan to find out how the business is evolving.
Q: Congrats on the Forbes' vote of confidence: how's the business going?
A: It's been a challenging two years because we're not bolting onto the current social paradigm; we are creating the future. Our goal is to show brands and retailers a completely new way of thinking and interacting with their consumers, while customer engagement goes through the roof. At MeSpoke, we believe in "Fail Fast – Succeed Slowly". We adhere to the latter.
Q: When you first launched the business, no one was talking about customization or personalization. Might you have been a little too early?
A: Hard to say, considering we stumbled upon the idea in 2012 and took it to market in 2016. According to Peter Thiel, "two things are certain – the future will be different and it is rooted in today's world." So, I honestly do not have the right answer to this but, will say, the path to entrepreneurship finds you and, when it does, you must be ready.
Q: What's your plan for the future and what's needed to take MeSpoke to the next level?
A: We are actively pursuing pilot programs with retailers and brands while raising $1 million in an angel round of funding. We would like this capital to come from the fashion-industry. We're also looking for a strong fashion industry leader to guide us forward as CEO. We'd love this candidate (male or female) to have expertise and passion in both fashion and beauty! MeSpoke is a Gartner Cool Vendor (Retail Merchandising & Marketing 2017) only 1 of 5 in the world. This is the same distinction as once held by Uber and AirBnB.
Q: Can you explain more specifically how retailers and brands can become part of your platform? What are the costs involved? What are the benefits?
A: Most of your readers are already included in our front-end application for direct-to-consumer tagging and, our community is sending active and passive shoppers their way. In the next version, we'd like to integrate into retailers' magazines/catalogs, providing a deep-link scenario. Upfront costs to integrate are minimal to none. Next-generation benefits include: direct to consumer sales, brand champion relationships, consumer insights and stylist support.
Q: Anything else you want to communicate to MR readers?
A: MR Magazine was the first industry-wide publication to write about our offering so we are thankful. In the next phase, we want to show MR subscribers a lightweight tech option that creates a pathway to sales while fulfilling the needs of next-generation shoppers, both in-store and online. We intend on bringing fashion and beauty First Product Searches back to the retailers and frankly believe, the 80s mall engagement is poised to make a comeback.