SOHO'S NEWEST MEN'S RETAILER BUILDS ITS WORLD AROUND WELLNESS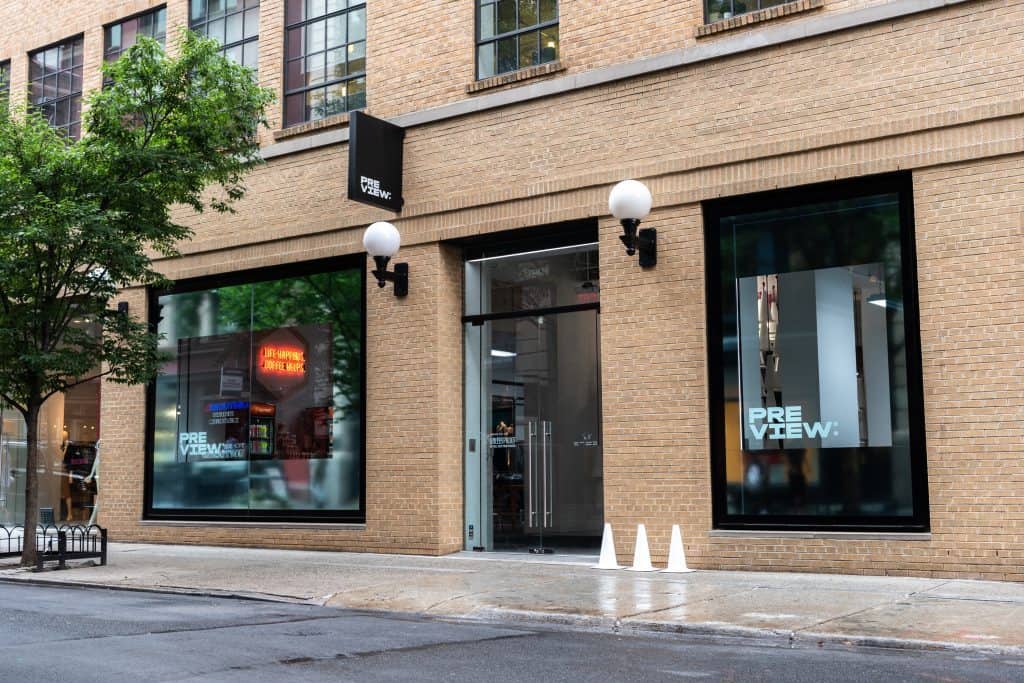 Preview, a curated marketplace for men's athletic, fitness, and lifestyle brands, has opened its first storefront on Prince Street in New York City's SoHo neighborhood. With an emphasis on collaboration and discovery, Preview offers products from premium apparel, technology, and wellness brands.
With a 4,000-square-foot store front at 134 Prince Street, Preview brings popular online and lifestyle brands directly into the heart of SoHo. The store was conceived alongside Preview's creative partner, Rosie Lee, who also developed Preview's branding and website.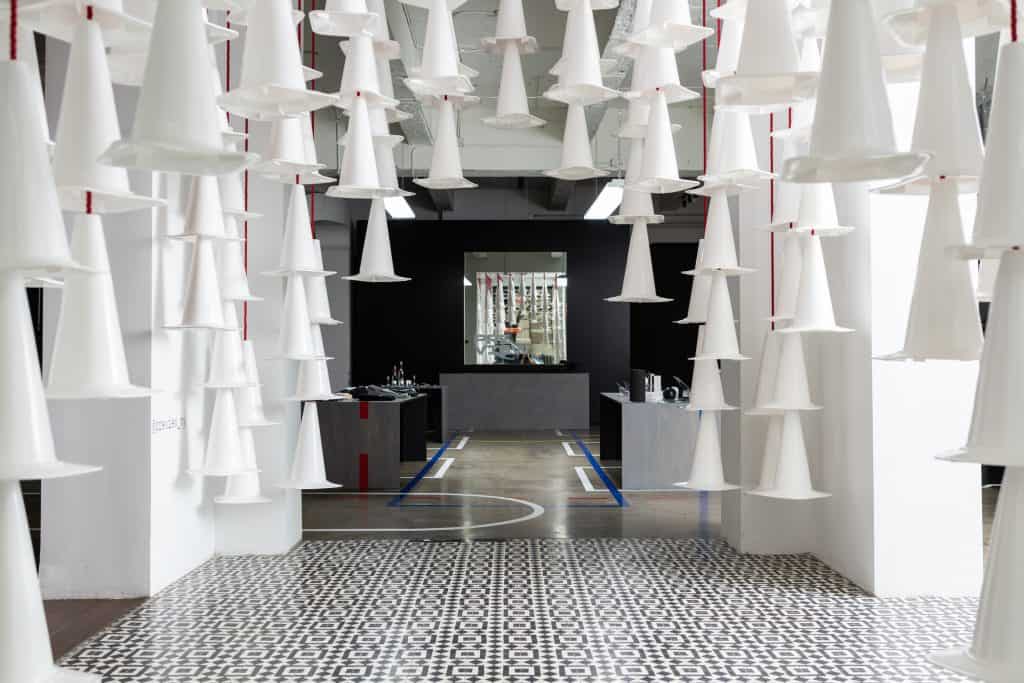 The store design, itself, is an interpretation of urban movement showcasing multiple brands in a unified space. The perimeter of the store is reserved for seasonally rotating premium men's apparel brands, and the interior features powered tech tables hosting the latest products in the fitness, grooming, and accessories.
Completing the space is a wellness counter powered by Bulletproof, a food, beverage, and content company best known for the widely popular Bulletproof Coffee. The counter conveniently sits adjacent to the entrance and will serve as a "fuel station" for customers, providing a variety of high performance beverages, such as collagen protein-infused Bulletproof Coffee and the brand's signature Fat Water.
A permanent space that allows popular lifestyle and online brands to connect with their customers in real life, the store maintains a consistent theme while rotating brands throughout the year. The initial men's companies sold at Preview will include Olivers, Zanerobe Rec, Wheelers V, Fourlaps, Twenty Montreal, Endeavor Athletics, Aeance, Swet Tailor, Hickies and Helmm. Popular health and technology partners like Amazfit, Whoop, Halo Neuroscience, Hyperice and Revere will also take residence in the space.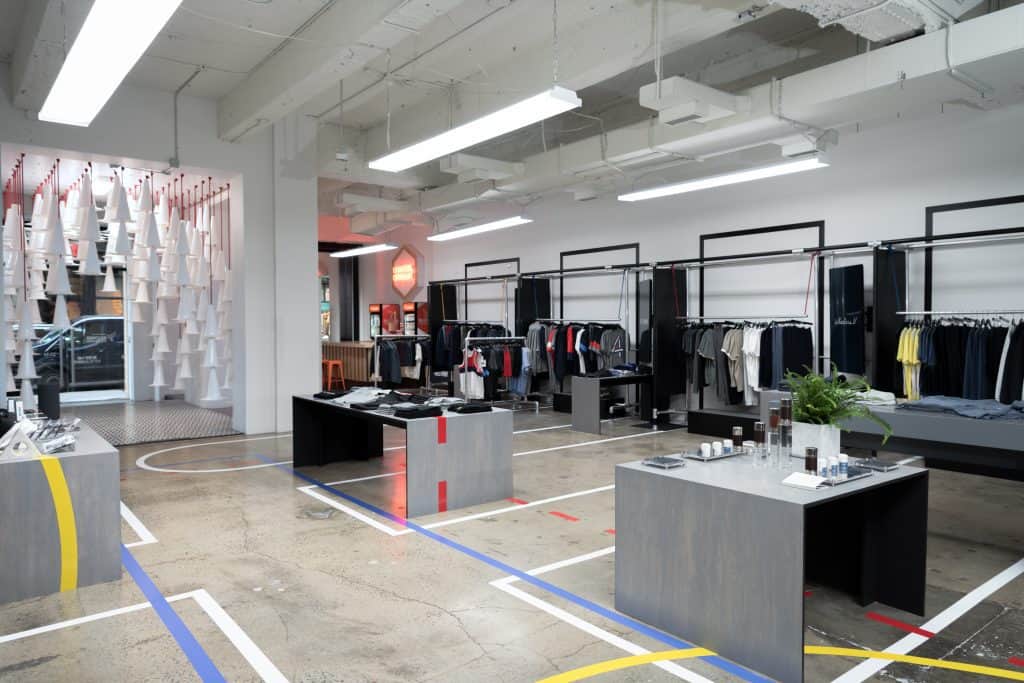 "Preview was built for the male shopper who is often overlooked by the retail industry," said co-founder Geoff Harris. "The vision for Preview was to create a store where men can come in for something they need and find something they want. In getting men to discover new products, it's about creating the right context. For us, that context is premium fitness and wellness."
"Preview is revamping the retail experience for men," added co-founder Wesley Collins. "Whether you're shopping for yourself, or a significant other, we offer access to a curated selection of brands you can't find in-store anywhere else."