SOUTHERN TIDE HIRES TWO NEW DESIGNERS, PARTNERS WITH MARINE CONSERVATION NON-PROFIT
Lifestyle apparel brand Southern Tide has announced two new key hires: Craig O'Brien as creative director, and Jessica Zaro as director of women's design.
O'Brien joins Southern Tide after 15 years at Vineyard Vines, most recently as vice president of men's design. O'Brien has extensive U.S. and international experience in brand development. He is extremely passionate about growing small to mid-size brands and is skilled in all facets of product development, sourcing and design.
Zaro comes to Southern Tide with 14 years' experience in the design and retail space. After previous design positions with Lilly Pulitzer, Shoshanna and Tori Richard, Zaro is excited to bring her design expertise and aesthetic to the Southern Tide brand and the evolving women's collection. Zaro looks to bring a sense of effortless southern style to the market space. She is heavily motivated by the brand's adoration of the South and the architectural appeal of destinations like Charleston and Savannah. The many things that embody a Southern lady inspire her: a love of color, an appreciation for heritage, and a strong sense of style, combined with charisma and charm.
"It's an exciting time at Southern Tide as we build on our growth and translate the brand's heritage into new experiences for our customers," said O'Brien. "For us that's about embracing the experiential side of the lifestyle as we continue to evolve both men's and women's collections, and building genuine brand partnerships that signal the future."
"Southern Tide has maintained an authentic point of view throughout our growth and we are very proud of our accomplishments over the last few years," added Christopher Heyn, CEO of Southern Tide. "From solidifying key strategic partnerships to the appointment of our new designers, 2017 is the start of something great for us. In everything we do, we strive to maintain the brand's DNA. Craig and Jessica have captured the essence of a brand's DNA in their past positions. We are thrilled to now have them as part of the Southern Tide team. This latest announcement underscores and propels the continued growth of Southern Tide as a market leader. Now more than ever, Southern Tide is looking to make its mark on the fashion and apparel world."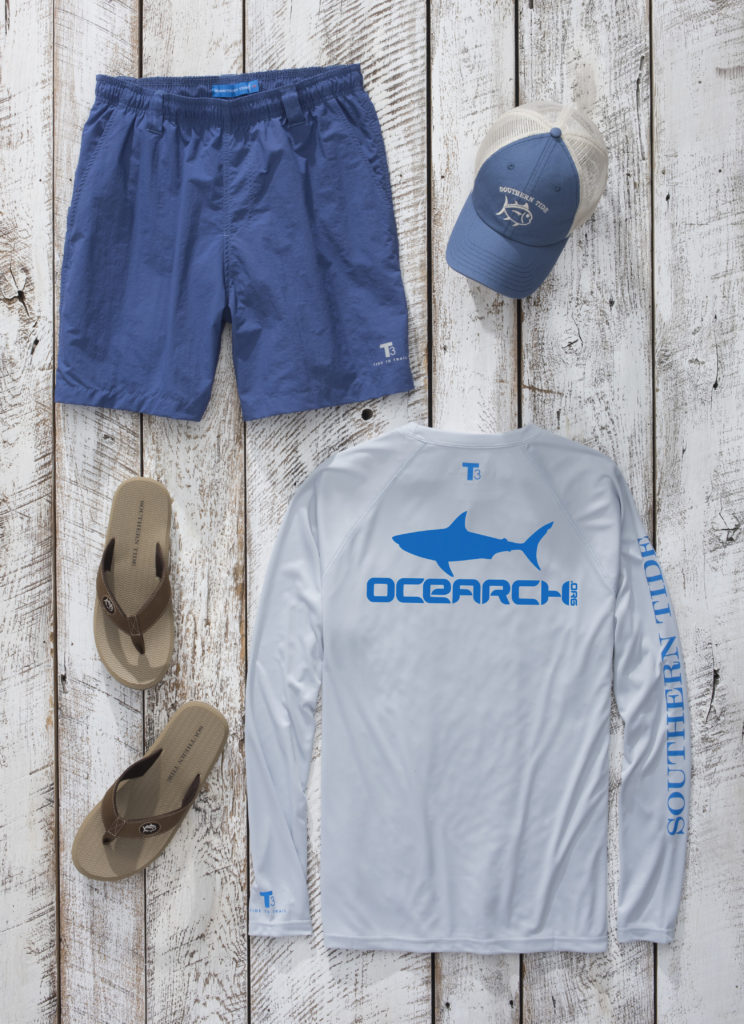 In addition to the new hires, Southern Tide has signed a multi-year agreement with non-profit marine conservation and research group OCEARCH to build awareness to the conservation and education of keystone marine species, such as great white and tiger sharks.
The partnership between Southern Tide and OCEARCH embraces an organic relationship rooted in a devotion to marine life by both. In the coming years, Southern Tide and OCEARCH will strive to raise awareness of the preservation of marine life through social media integration, the creation of a short film series and cross promotional marketing efforts.
The two brands will collaborate on a co-branded capsule apparel and accessories collection to be sold online and with exclusive retail partners, while also engaging in on-ship expeditions to support OCEARCH's scientific research. Southern Tide will also spearhead wholesale opportunities to increase awareness for OCEARCH conservation efforts.
"We are extremely excited to partner with Southern Tide," said OCEARCH founding chairman and expedition leader, Chris Fischer. "This is a great opportunity for our brands to come together to not only make a difference in the world of marine biology and research, but also showcase an organic marketing partnership."