SPECIALTY STORE MERCHANTS SHARE SECRETS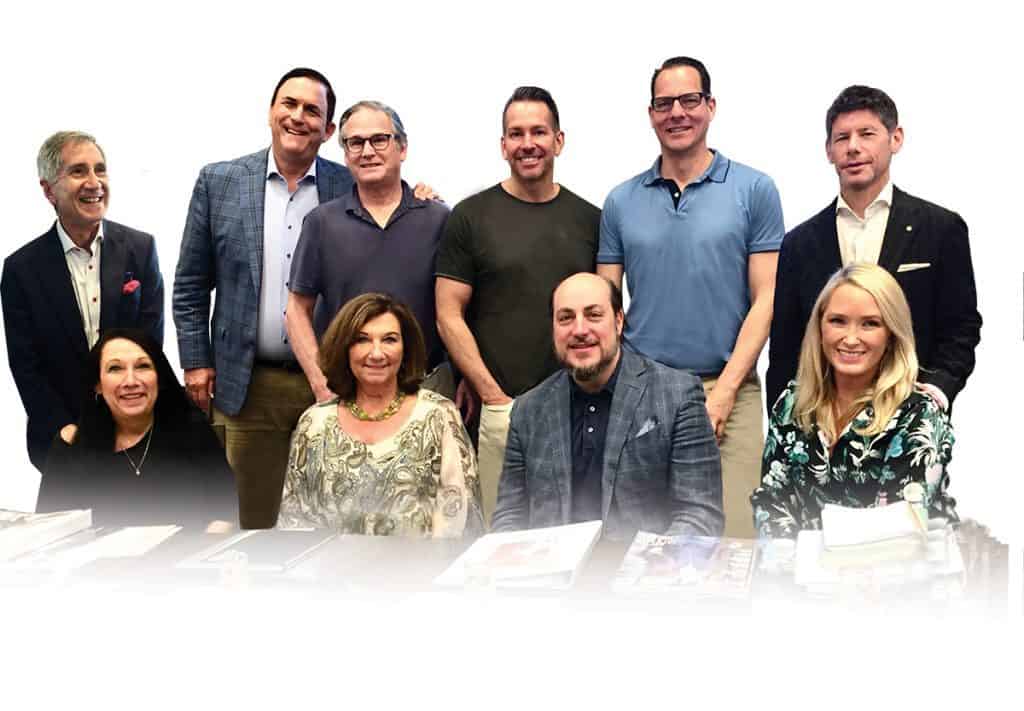 Q: How's business?
LARRY DAVIDSON, DAVIDSON'S, ROANOKE, VA: We're having a disappointing sportswear year: all of our sales are driven by tailored clothing. We do fine with Peter Millar and Tommy Bahama — that's the sportswear direction we're taking — but none of our brands are performing as well as they should be. There's no action in knits and no hot sportswear item.
BARRY SEGEL, MR. SID, BOSTON: Are your sellers as engaged in selling sportswear or is it easier to go after the higher ticket suits, sportcoats and made-to-measure?
DAVIDSON: They're as engaged as they've ever been. I think the problem is more my sportswear mix and presentation than it is my staff. Or maybe it's just a traffic issue: we had the coldest April and the wettest May ever.
SCOTT SHAPIRO, SYD JEROME, CHICAGO: Spring is always a slower sportswear season than fall but for us, even in spring, luxury sportswear sells better than the commercial stuff since these are the guys who buy out of want rather than need. Barbera, Zegna, Isaia — this is the stuff that sells early in the season while the cheaper stuff depends more on the weather. We also had a really cold March and a really wet April: no one was out playing golf! But if you focus on luxury, that customer shops early!
MARK KOPLOW, RALEIGH LIMITED, INDIANAPOLIS: I also think sportswear is slower in the spring because customers prefer items they can throw in the washing machine.
JIM FOLEY, WOODBURY MEN'S SHOP, LONG ISLAND, NY: Our sportswear business has been very strong, most of it is denim-driven brands: Citizens, MAC, Joe's, Brax. The trick is to build a sportswear sale (shirts, knits, accessories) around sportcoats.
BLAIR DELONGY, JOHN CRAIG, WINTER PARK, FL: Our casual pants business is up 35 percent. We do really well with J. Brand — they have a French terry pant that feels like lightweight sweatpants at $198 that we can't keep in stock; they also have a great five-pocket. And when we do contests among our associates, the sales are insane! I realize that brands like this are widely distributed but often, we can do it better.
SHAPIRO: Since we've got everyone's A stores right in our backyard (three Nordstrom stores, two Neiman Marcus stores, a Bloomingdale's, Saks, and Barneys), we're starting to do more business with smaller clothing manufacturers, brands like Castangia and Santarelli. First of all, there are no minimums and no competition. It's easier to romance a new exclusive brand and they're happy to come in and do an event to tell their story. I strongly believe that for independent specialty stores, that's where the business is going. Consumers get weary of the same old trunk shows but introducing a new luxury brand gives us a good reason to call them. Even if we invite 100 customers and get 10, multi-unit purchases add up. Of course, not all our events are at this luxury level: our Father's Day was all about polos and t-shirts.
FOLEY: I agree that a focus on new brands is key. We've had very good results with Paul Taylor, a hip brand for more mature customers (although we had expected it to skew younger). They do great knitwear at $195-$245, really nice softcoats out of Italy at $495-$595, an amazing fit pant. It's more colorful than some of the Italian brands that are so neutral. Plus it goes with everything. Of course, Luciano Barbera is still our #1 luxury line but not everyone wants to spend $350 for a shirt.
DAVID LEVY, LEVY'S, NASHVILLE: Since made-to-measure is driving clothing sales for most stores, we're doing very well with Trands. The opening price at a former key brand got too expensive, so now, we can offer a custom suit from $995 to $1.395 with a huge markup. And the beauty of this brand is their three different models: we can fit a lot more guys with just minor adjustments in the arms or shoulders.
SEGEL: It's interesting how different the demographic is in our two stores: Boston is turning out to have a hip cool customer: young wealthy kids living in new luxury apartments. Although the product mix is similar to what we have in Newton, they shop with more of an urban edge, e.g. New Balance sneakers, an Eleventy stretch sportcoat with leather trim that keeps selling out.
Q: Could we talk a bit about in-store events and promotions?
DELONGY: I'm a strong believer in contests: when our sales associates get excited, our customers get excited! With J. Brand pants and jeans, for every five pairs sold, the sales associate gets a free pair. For Stone Rose shirts, for every sale after the first 10, the sales associate gets a free shirt or $20. We also do window contests (my way of ensuring they change the windows) or google review contests (which of our stores gets the most five-star reviews).
RICH O'BOYLE: WOODBURY MEN'S SHOP: We do well with direct mail, especially since we send a hard plastic card rather than a coupon. Our most recent mailing offered $100 off a $300 purchase or 25 percent off a single item. Most guys used the 25 percent off for a tailored clothing purchase and $100 off for shirts and ties. We used to send the two mailers a month apart; we now mail them together at a cost of $1.16 per piece.
DAVIDSON: We do both a coupon in our magazine and a monthly mailer with a price hook on a specific item. We use a local printer and make sure the card they bring back to us has the customer's name printed on it.
SHAPIRO: I think a general price break is okay during sale season but it's dangerous at other times: your good clothing customers get annoyed that they paid regular price and now you're offering 25 percent off; why shouldn't they get that discount retroactively? I think it's better to do targeted promotions on specific categories at certain times of the year: buy five shirts and get the sixth for free, that kind of thing. Our biggest months for clothing are March and September so we focus on custom events, rather than price promotions.
SEGEL: We're doing a lot of networking with the Seaport for the new store. We recently reached out to concierges, general managers of restaurants, those kinds of influencers and invited them to a cocktail event in the store. They received a gift bag that included a custom shirt and an incentive card that explained for every customer they send to us who spends $1,000, they get 10 percent on a personal house charge. We had around 20 people and they loved it! It didn't cost a lot because we had food and wine comped; we now have these influencers feeling connected to Mr. Sid in Boston.
FOLEY: We no longer use the term trunk shows; we call them Style by Design events, a more creative phrase connoting the experience of customers selecting their own custom details. We just had a great event with Paul Taylor: we served Aperol spritzers; everyone shopped like crazy and had fun.
O'BOYLE: These Style by Design events definitely work best with a truly personable rep, rather than some old guy standing around taking orders in a boring suit and tie. Once customers get to know the rep, they look forward to coming back and seeing him again next season.
SHAPIRO: We often arrange special intimate dinners in town with our key reps and top customers. We've done this with Barbera, Brioni, Canali…
DELONGY: Why can't trunk shows be for sportswear as well as clothing? We recently put a fresh spin on a trunk show with Johnnie-O; we called it a "spring fling" and served margaritas. It was very successful.
SEGEL: We do something we call 'Memphis in May' featuring barbecue ribs, bourbon tasting, a blues band. The point is to promote our Made-in-America product: jeans, Hamilton shirts, Torino belts. Every year it gets bigger.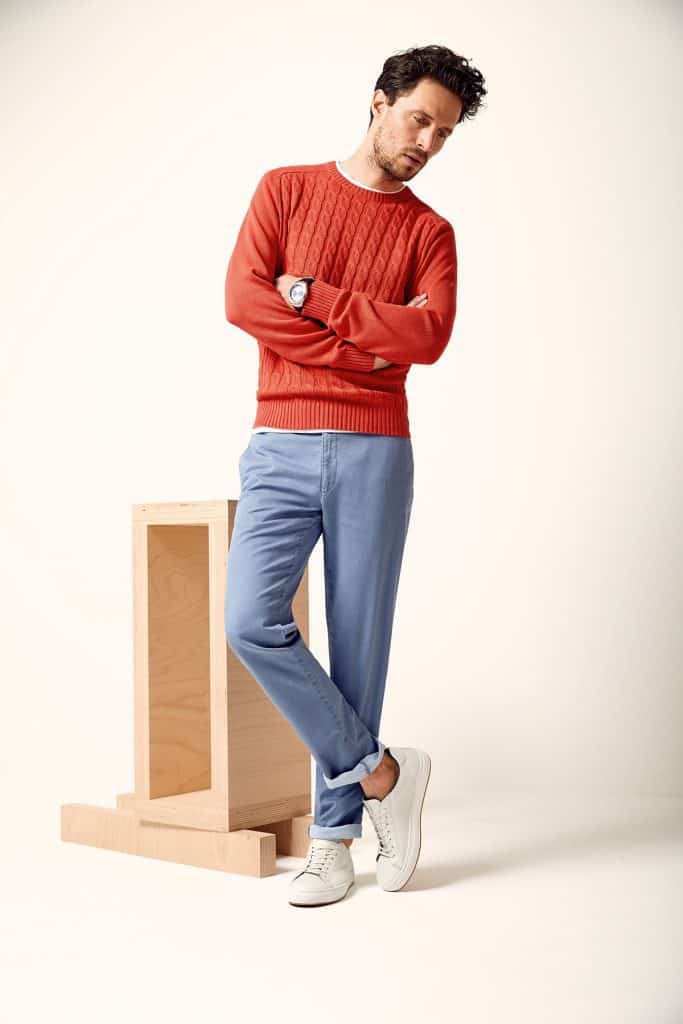 Q: Could we get a few thoughts on your biggest challenges: what's keeping you up at night?
DAVIDSON: I sleep pretty well but worry about what I can do to make the experience of shopping in my store more exciting. We all know that traffic is down and clearly, most men are still dressing sloppy. I think it's up to the women to raise the bar and demand better from the men they go out with.
DELONGY: I think a lot of the problem with business today is sales associates who are not fully engaged or there's conflict among associates. The constant challenge for me is finding the best people and keeping them. I'm worried about how to target millennials. (Our compensation involves a base salary plus tiered commissions.)
DAVIDSON: We've experimented with incentive programs, settling on a monthly bonus if the store target is hit. In this way, sellers can pick up a team bonus even if they miss their personal goal.
LEVY: Our staff is suddenly a millennial generation and they're doing great! We're trying to give them the authority to solve problems on the spot, rather than depend on the CAO (chief apology officer). This has minimized the drama and I think they actually appreciate the structure and the challenge.
SEGEL: I worry about vendor direction: most major brands are still catering to the big department stores who, ironically, are often the ones who have ruined the integrity of these brands. We've cut back a bit on the big brands who sell direct, who offer deep discounts, who promote online earlier and earlier, who list their own stores on their website, but we don't drop them entirely because we still do a better job of presenting and selling their product than they do! The challenge is finding new niche brands to partner with.
SHAPIRO: A big challenge for us is keeping our sales associates motivated. They have such big client lists now: it takes more than emails to stay in touch with everyone. The goal of course is to bring in new customers while maintaining relationships with our existing base. But sellers get complacent.
FOLEY: We've been in business six years and we have a great team of sellers and tailors, several of whom are at retirement age. So finding young talent is indeed challenging.
O'BOYLE: Not enough young people are serious about a career in retail. There's money to be made in sales and we're ready and willing to train but their prior experience in department stores is killing their ambition.
KOPLOW: You can make money in sales but can you get rich? No. And most young people today want to get rich!
SEGEL: It's incumbent upon us to inspire young talent. Teach them the business; bring them to trade shows in New York. Give them a small category to buy or give them a new title.
LEVY: I agree but then they see these old guys staying on their job much too long and they get discouraged. (And the older guys are pretty protective of their territory.)
KOPLOW: I agree with Rich that it's hard to get young talented sellers to think of retail as a career: most see it as a transition to something else. I also agree with Barry's point on major brands: I'm flanked by Saks and Nordstrom which is bad enough but now I have some of my own luxury clothing makers wining and dining my clients; they don't have much assortment in Indianapolis so they fly them to NY with their wives, give them fancy dinners and theater tickets and a 20 percent discount on made-to-measure in their stores. And these were my customers who were buying that brand from me, a brand I've been carrying since they first launched in the States. The brand is clearly buying the business but they have that ability. How does an independent store compete with that?"