SPORTSWEAR BRAND ONU RELEASES NEW COLLECTION WITH DESIGNER KARINA KULIG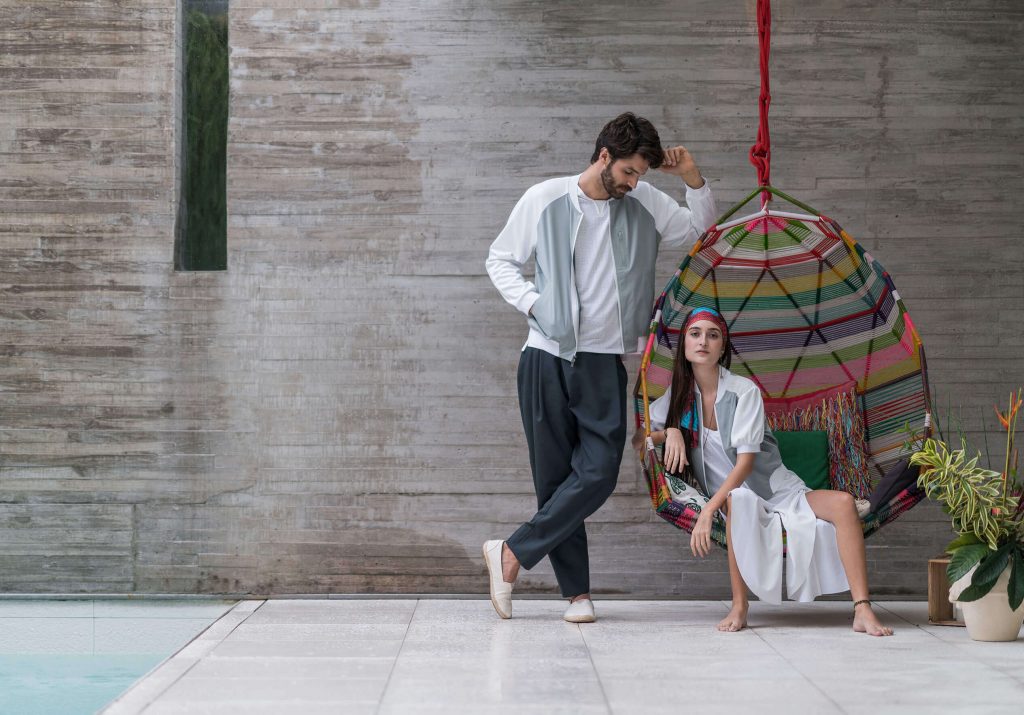 Re-envisioned sportswear brand ONU has launched its third collection, dubbed Arlyte, designed by Brazilian atelier Karina Kulig. Known for pioneering new methods and technologies and venturing beyond the realm of what is currently available, ONU partners with a unique designer for each collection, creating a platform for creative individuals around the globe to bring their ideas to life.
As part of the Arlyte collection, ONU has integrating more elements that are both functional and comfortable for the summer months. Deriving its name from "Ar," Portuguese for "air," and "Light," ONU's custom fabric is perfect for hot weather. Arlyte combines quick-drying polyester, spandex, and a special ingredient – jade, smashed into fine particles and infused into the fabric. Jade dissipates heat and slowly absorbs it and with additional anti- microbial properties it keeps the wearer cool and fresh.

The collection also includes Umorfil, which is a biodegradable fiber made of a viscose fiber supramolecularly bound to collagen peptide amino acids sourced from recycled fish scales. It's packed with performance, from UV protection to moisture management – it wicks sweat away and dries quickly. Blended Umorfil with Tencel, Lycra, and polyester, for a silky, crepe-like feel that is also cool to the touch and moisturizing for the skin.
Men's pieces include the Boho pant ($275), drop crotch trouser ($295), Umorfil raglan shirt ($150), Cobogos tunic shirt ($175), and a slim-fit track jacket ($375).
The collection is now available online at onu.is.