SPORTSWEAR'S ROLE IN THE MEN'S DEPARTMENT OF THE FUTURE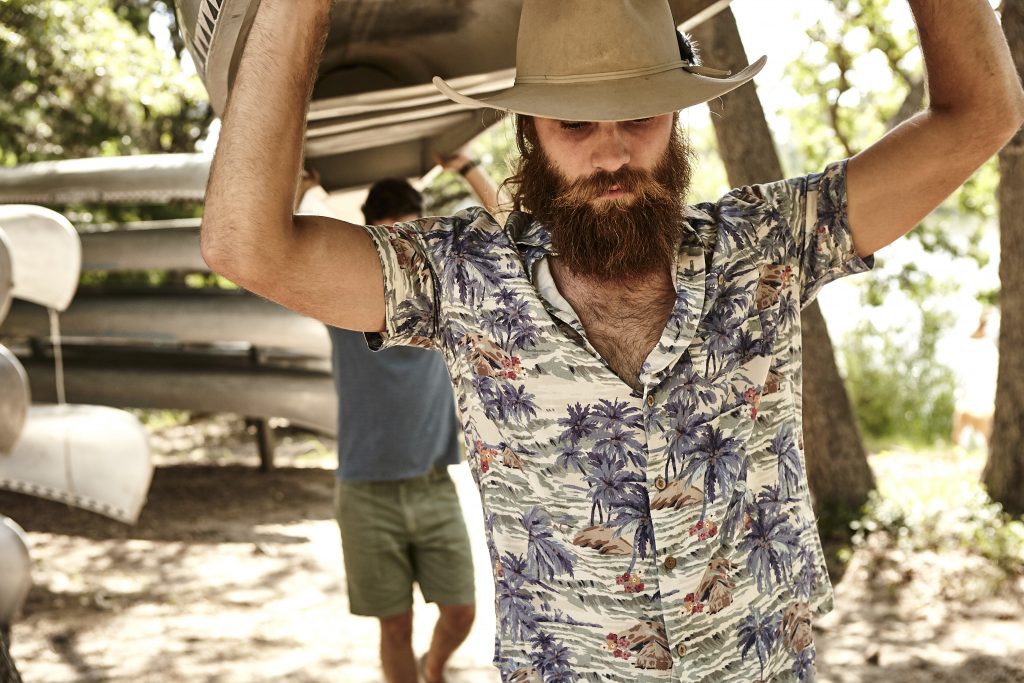 It's no surprise to anyone in the retail and fashion communities who has been paying attention to consumer behavior and their changing demands that the casualization of America is a real thing. Blame it on the millennials if you wish, but Americans of all ages are opting for more items that are casual, comfortable, and multi-functional. Indeed, from specialty items that can take wearers from the beach to happy hour all the way up the clothing totem pole to business attire, consumers are looking for more ways to optimize their wardrobes for their busy lives.
Unsurprisingly, designers from every level have paid attention to this notion. Even traditionally buttoned-up collections like Ferragamo, Zegna, and Berluti have relaxed their lines to reflect this change. And when spring arrives, one will see a true resurgence in the importance of the sportswear category, as well as how much it's changed in recent years.
HOW HAS SPORTSWEAR EVOLVED?
"One of the largest ways men's sportswear has evolved is the inclusion of stretch and flex fits. We're seeing the fusion of activewear with everyday classics that can go from the gym to office to dinner," says Michael Fisher, menswear creative director at trend forecasting agency Fashion Snoops. "Men want styles that are appropriate for year-round wear and have an element of added value such as convertible silhouettes, softer construction and fabric innovation."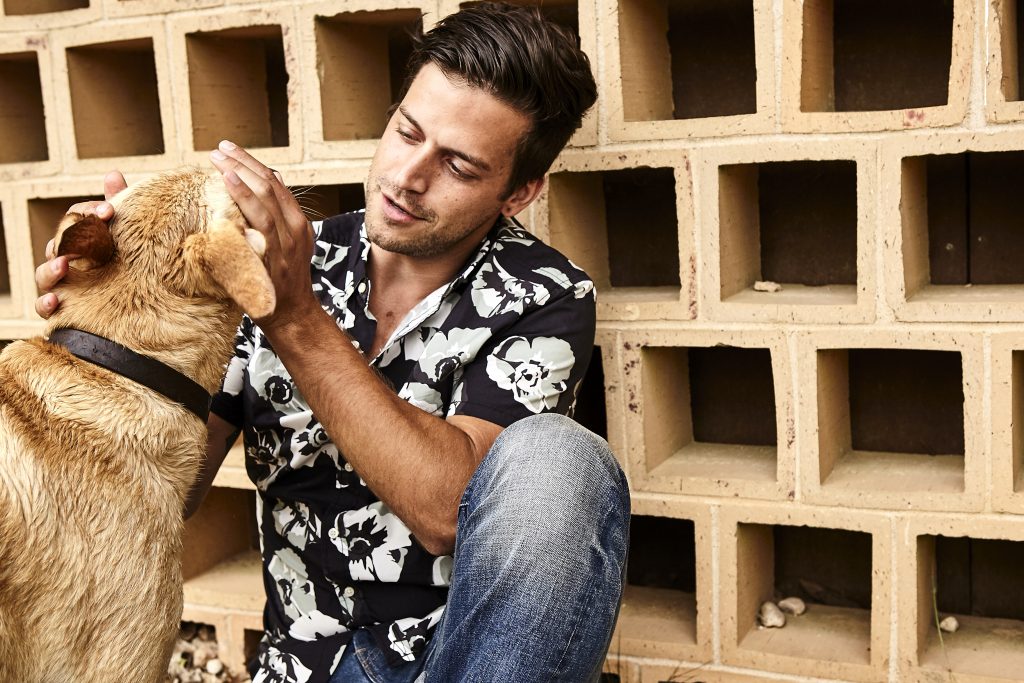 While what Fisher is saying is true to the category at a macro level, some of the retailers we spoke to are in agreement that the 1990s are to blame for some of that change. "On the product side, we're definitely seeing more influence from the '90s impacting the color, pattern and shape of goods," mentions Steve Shuck, co-owner of Austin-based specialty store Stag. "The athletic trend is part of that. We've also seen a bit less risk in new makers entering the market. Many of them are designing a line of goods that is territory already well covered by a lot of great competitors. What we really need from these new players is a lot more variety and fresh ideas."
Wayne Gross, fashion director of East Dane, agrees with Shuck: "I feel that the more voluminous, relaxed silhouettes that we have been seeing for the last year or so will prevail for the next few seasons, as will the urban sportswear trend."
Reece Crisp, menswear buying manager for online retailer Farfetch, believes that sports has played a major role in the category's evolution. "Adidas track pants worn with a $1,200 Balenciaga double- breasted blazer is the norm, and this is something that is going to continue," he says. "As the trend has become more casual, the sports giants seem to be having more and more of an impact on high-end design."
WHAT'S TRENDING?
So what exactly should buyers and retailers be looking for as we move through the spring 2018 buying season?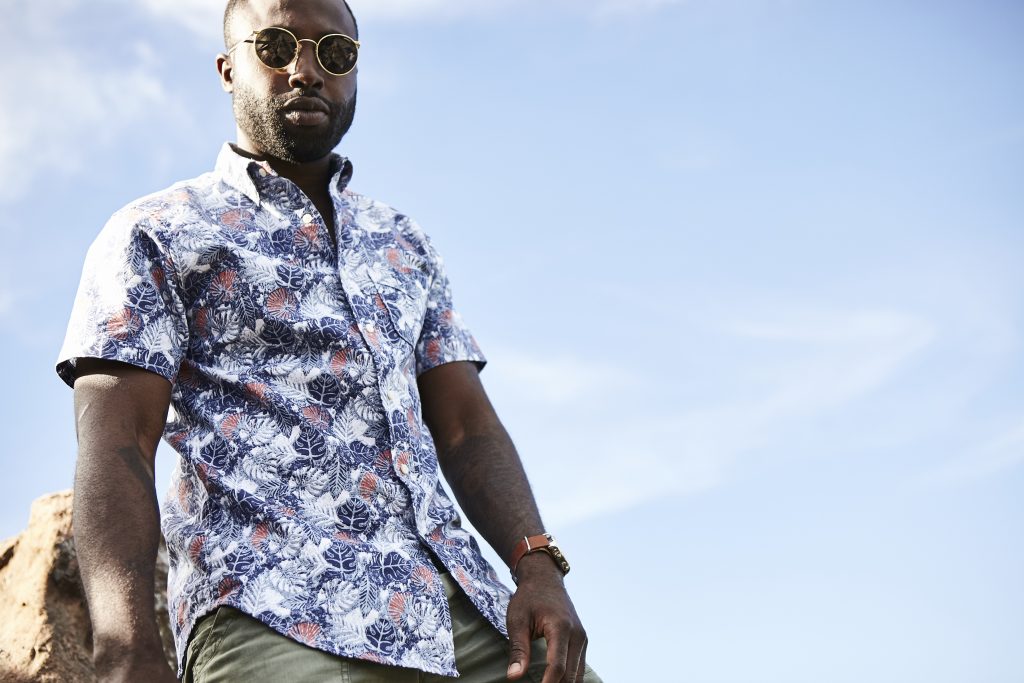 "For spring '18, we're seeing two main sides of menswear where most buyers should put their open-to-buy," Fisher notes. "One focus is on these campground classics that celebrate everything colorful and technical. Lots of billowy nylon parkas, tailored anoraks, techno suiting, and rip-stop t-shirts — all further amplified with digital florals and all-over motifs inspired by things like weather radar. On the flip side, we are happy to see a renewed appreciation for tradition after so many seasons of athleisure (which is still important, of course). There are heirloom-inspired surfaces, band collar shirts, nubby linen sport coats, as well as an overall recognition of handed down, hand-crafted technique when it comes to lightweight knits and sweaters."
Gross echoes many of these sentiments. "Bold graphic stripes and color blocking are inescapable," maintains Gross. "The anorak and parka are the new must-have summer outerwear pieces. Hawaiian-inspired florals and prints are everywhere, and the return of denim is expected in a major way. Interestingly, though, the beige chino pant will be the new key wardrobe piece for spring/summer '18, but they'll be reinterpreted and updated from your dad's old pants."
And floral prints are not going anywhere, adds Shuck. "The success we had with short-sleeved printed floral aloha shirts this year will continue to be important for us heading into next spring, as will the movement toward more washed-down and broken-in fabrications," he says.
"Lightweight outerwear is always an important category for us, and classic silhouettes like bombers and barracuda jackets should continue to be winners with our customers," he continues. "Lighter, softer palettes and more tonal dressing will also be significant."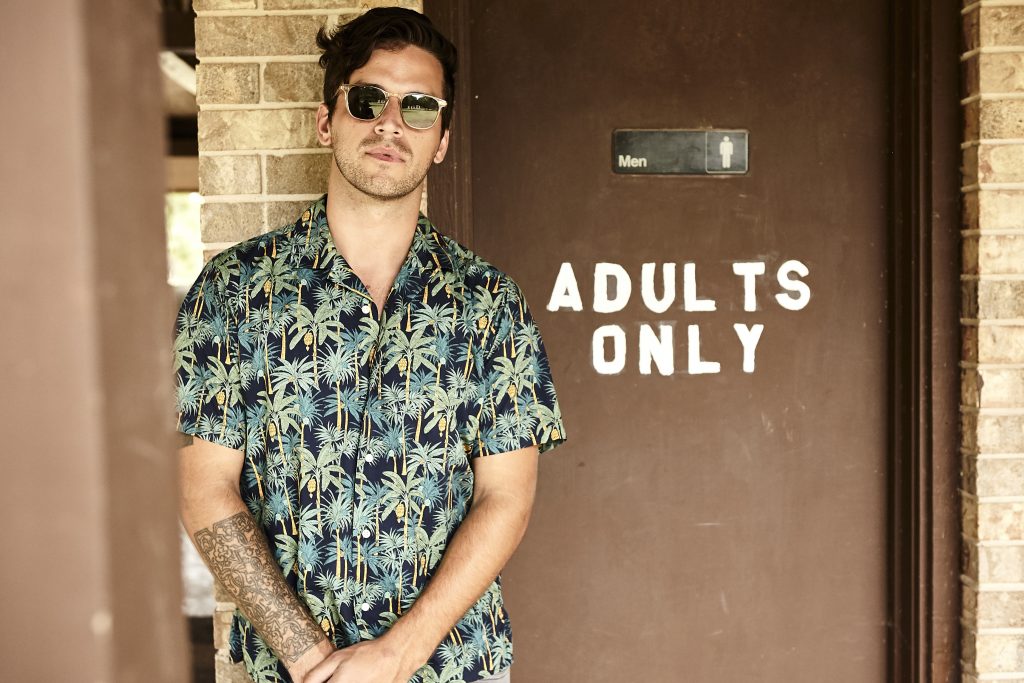 Crisp also notes that tracksuits are really important for his customers moving into spring '18. "The trend of sportswear in its most literal sense is still very much a focus for us," he says. "Tracksuits and the introduction of short shorts are interesting, too; for me, those are a nod to soccer shorts in the '80s."
WHAT DO CONSUMERS WANT?
As for what consumers are seeking, the key word is comfort. "Anything with stretch in it is selling really well," says Fisher. "It took years to convince men that a little added flexibility works for everyone, from guys who are super fit to guys who need a little extra give. Casual bottoms and woven shirts with a flex fit are experiencing really good sell-throughs. Also, '90s-inspired retro styles, especially ones with oversized logos, are doing really well with the young men's market. If it's sporty, it's selling."
"We have introduced brands such as Salvatore Ferragamo, Bally, Lemaire and Rick Owens DKSHDW, which have all been very well received by our customers," notes East Dane's Gross. "We are seeing a lot of success in novelty sweaters and denim, especially anything referencing '90s streetwear."
In a different vein, new and emerging brands are picking up momentum in Farfetch's sales. "Brands such as Gosha Rubchinskiy, Fear of God and Palm Angels have really given the market something to think about," adds Crisp. "These relatively new brands are building a following that the luxury brands are struggling to compete with. As a result, growth in the contemporary market has been faster than ever."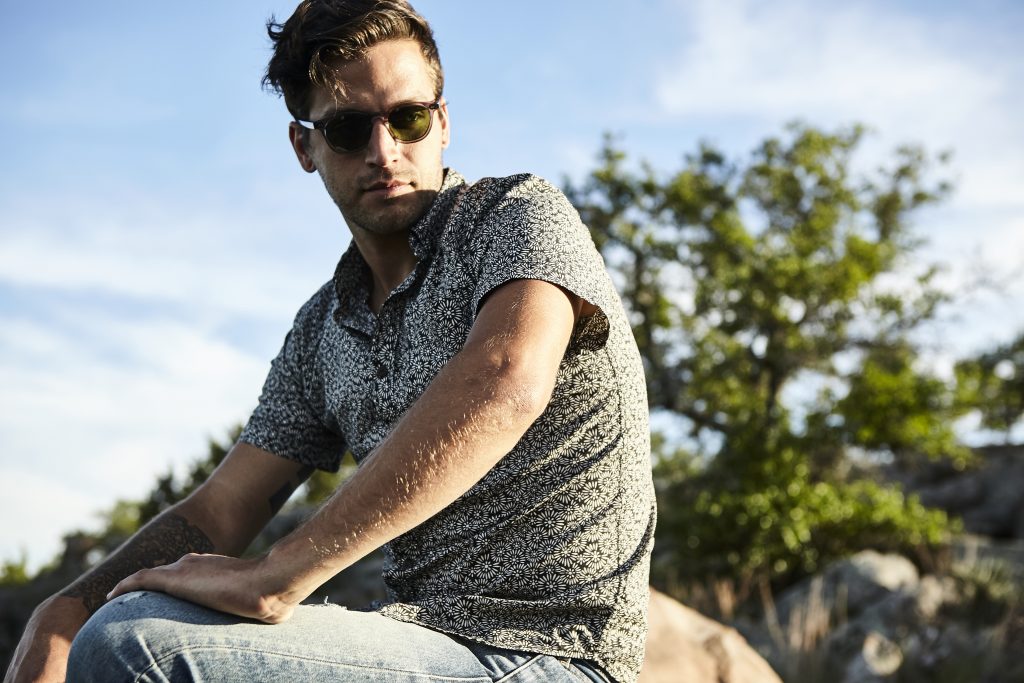 IMAGES COURTESY OF STEVEN VISNEAU FOR STAG