SPREZZATURA AWARD: GIANLUCA ISAIA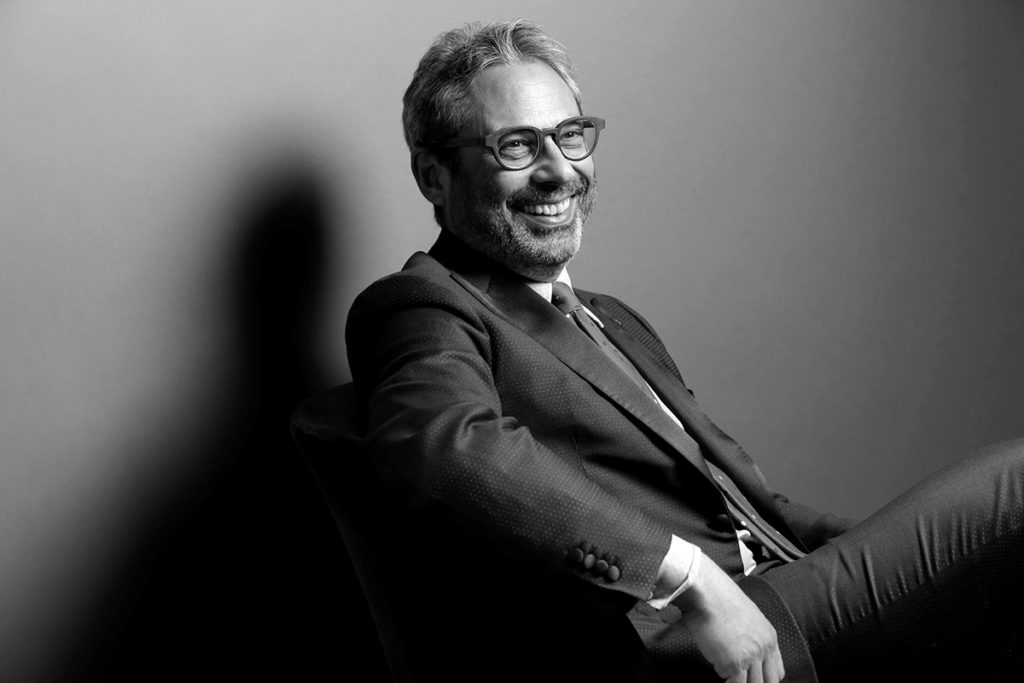 Well known for his outgoing personality, charisma, charm, somewhat eccentric personal style, irreverent advertising, beautiful clothing, fabulous parties, and an uncanny ability to connect with people, Gianluca Isaia is the epitome of Italian elegance and effervescence.
His company was founded by his grandfather Enrico Isaia in 1920, first as a fabric supplier, then as a clothing company. As Gianluca tells the story, his father (also named Enrico) and two brothers added the manufacturing component in 1957 when they moved to the small town of Casalnuovo where half the people who lived there were tailors. Here, we speak with Gianluca about his business and his life.
Q: What is your current mission/goal for your company? For yourself?
A: To spread the word of Napoli's beauty and artistry to the rest of the world. This year, we will be launching a School of Tailoring in Casalnuovo where our factory is, in my parents' honor. The school will teach the next generation of tailors the sartorial skills needed to continue the tailoring tradition of Napoli. For the company of course, my goal is to grow the business and open stores, but my main mission in life is to have all the people I work with wake up happy to come to work in the morning. If I can do this, I am successful.
Q: Talk a bit about your distribution in the States: who are you selling and how's business? What are the best-selling items/categories from the current collection?
A: I sell to my friends!! It is like a club and I get to be a member — nothing makes me happier than to have all their support and friendship. As for best-sellers, we can't make enough sportcoats! Coral polos are also hot and thankfully, we still sell lots of shirts and five-pocket denim.
Q: What distinguishes the more successful stores from the less successful ones?
A: Assortment and service! Making the customer feel at home is great — making them feel at home and helping them find their inner voice is even more rewarding!
Q: What is unique about Isaia and to what do you attribute its success?
A: We live by passion. We take our craftsmanship very seriously, but we don't take ourselves too seriously. We like to have fun and enjoy life, and it shows in everything we do.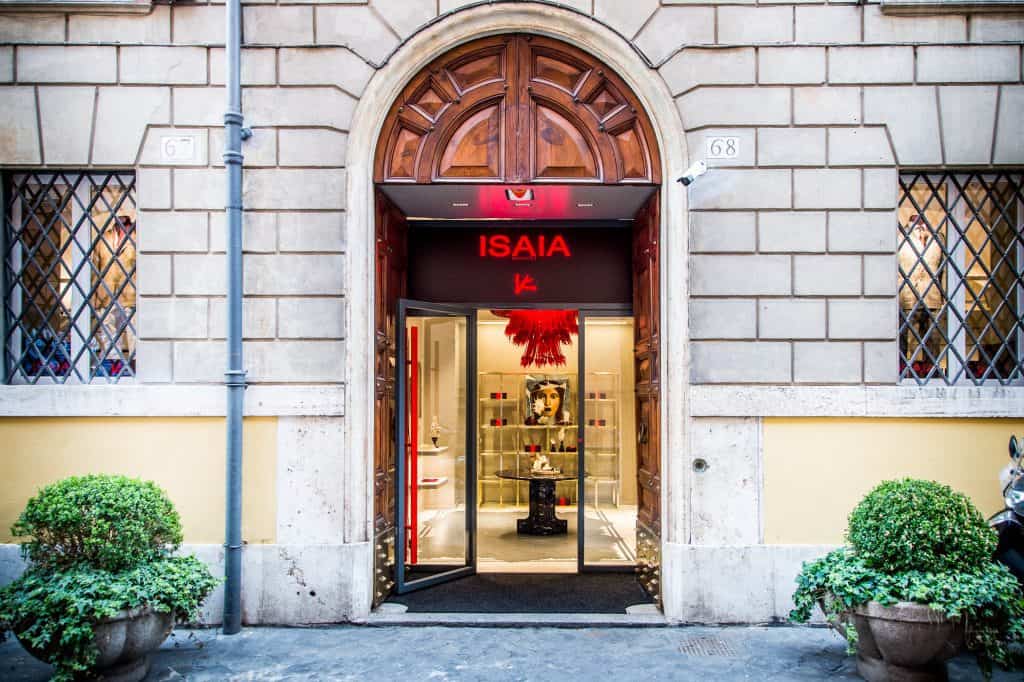 Q: Could we talk a bit about prices? What is your retail price range on suits for fall 2018? How will rising wool prices impact the business?
A: The average price on a suit that we sell for fall/winter '18 is around $4,500. But we sell a product, make, and lifestyle not defined by price. We always aim to find the right value in our product offering, but if the price of wool goes up, the price of the suit goes up.
Q: Can you discuss model/style changes in suits for next year? Are fits getting looser?
A: As we service numerous countries around the world, we have models to choose from that vary in fit. We are always experimenting with new initiatives but we believe our current core fits cover the needs of our customers.
Q: You are known for some really quirky advertising: which have been your most/least successful ads and can you share some of the responses you've received?
A: We aim to tell a story with our ad campaigns. It's not about just showing a suit or a jacket we are trying to sell. It's about communicating an idea. One of the most beloved campaigns was the one we did in 2008 right after the market crash in the U.S. It featured a man in a sharply dressed suit, hunched in a corner crying. It really captured the sentiment of the time. We were showing a 'real man,' one who is not afraid to cry, to express himself or to be passionate and share emotion.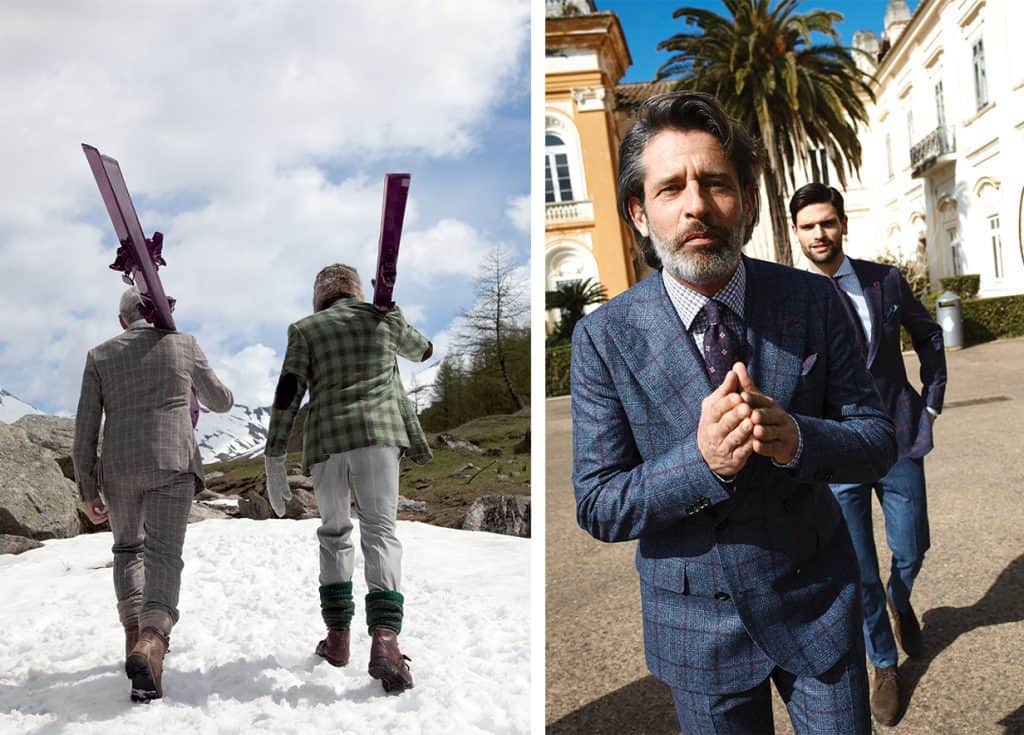 Q: What can retailers be doing to make their business more exciting?
A: Look for ways to connect with your customers in more meaningful ways and create opportunities to get to know them better.
Q: How would you describe your personal style?
A: Truly my own. (I am famous for wearing sandals with my suits; I've been doing this for years!)
Q: What are your top tips for men to look their best?
A: Be comfortable in your own skin. Be confident. Don't try too hard to be perfect. (There is no such thing). Make sure your clothing fits you properly. And if you're not sure – ask for help! Lastly, don't follow any rules.
Q: How does Italian style differ from American style? More importantly, how can the clothing industry inspire American men to dress better?
A: It's all changing now. American men used to be more conservative when it came to silhouettes, experimenting with color in their wardrobe, etc. Today, their style has become more fluid, which is great. True style comes from being comfortable in your own skin. In Italia, the word is "sprezzatura" which roughly translates to an effortless style that doesn't look like you're trying too hard. The industry can inspire American men by illustrating these uncontrived kinds of looks. The more imagery we put out in the world to communicate the options available to today's 'modern gent,' the more we can expand the menswear conversation.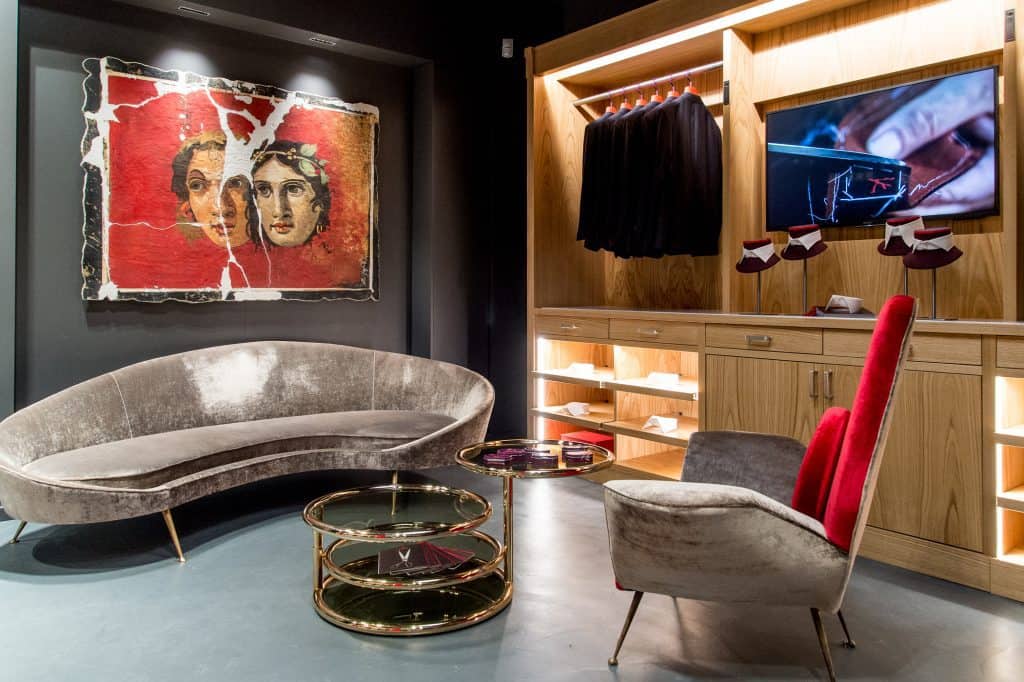 Q: Describe a perfect day: where you are, who you're with, what you're doing?
A: A perfect day is on Capri, on my boat, with friends and family.
Q: What would you change about yourself if you could?
A: Nothing. Okay, maybe I would play the violin.
Q: What do you want to be doing in ten years?
A: In 10 years I hope to be doing exactly what I do now; in 15 years I'd like to be running a very special boutique hotel in Capri with the best food, wine and art, where interesting people from all over would come to experience the best of Capri and Napoli.
Q: How do you always seem so happy, even in this newly competitive environment when so many industry insiders are miserable? What is your secret to making work fun?
A: You have to be grateful. We're very lucky to have grown the business my grandfather created, and we're proud every day of what we can accomplish. Most importantly, when you have the right team in place around you, it doesn't feel like work!