STEVE AOKI CELEBRATES U.S. PRE-LAUNCH OF STREETWEAR LABEL DIM MAK COLLECTION
Photos by BFA
DJ and music executive Steve Aoki celebrated a pre-launch collection event for his Dim Mak Collection and art installation on Wednesday, November 16 at Seventh Gallery in Los Angeles.
This event marks the debut of Aoki's Dim Mak Collection in North America. The collection is all made in Japan, and, until now, was exclusively sold there at retailers such as Opening Ceremony, Midwest and Beauty & Youth by United Arrows. After four successful season, Aoki will officially launch the collection in North America during New York Fashion Week for its fall/winter 2017 collection. Inspired by Aoki's mantra of "Do it yourself…by any means necessary", the collection embodies his cheerful style, non-conformity and rebelliousness in a positive way.
"I started with concert merch 20 years ago when I started my record label, designing my own concert tees," said Aoki. "So creating a collection felt really natural. And now with four successful seasons in Japan, it was time to bring Dim Mak stateside."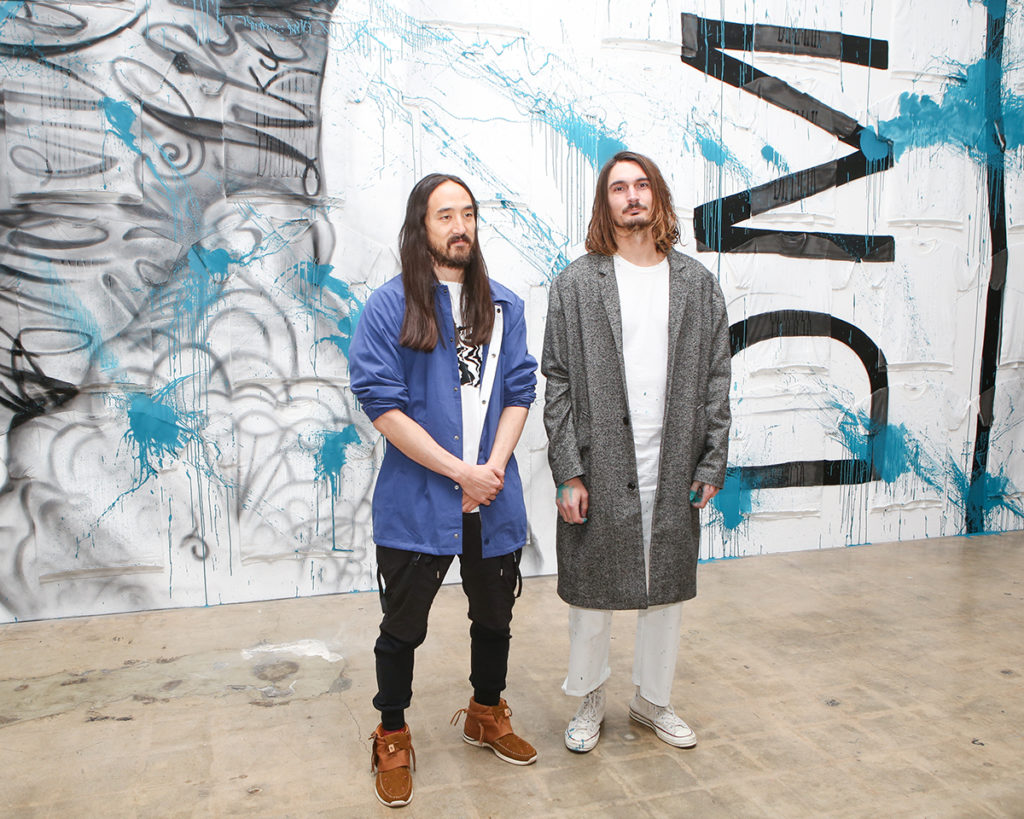 For this launch event, LA-based street artist Drew Merritt created a 44 feet by 15 feet mural composed of 75 Dim Mak Collection shirts hanging across the entire span of the wall. Each shirt will be sold online and at the gallery for $150 with portions of the proceed going to the Steve Aoki Foundation, which supports organizations in the brain science and research areas with a specific focus on regenerative medicine and brain preservation.
The finished mural will be on view to the public until Saturday, November 19.