SUNSPEL OPENS FIRST U.S. STORE IN SOHO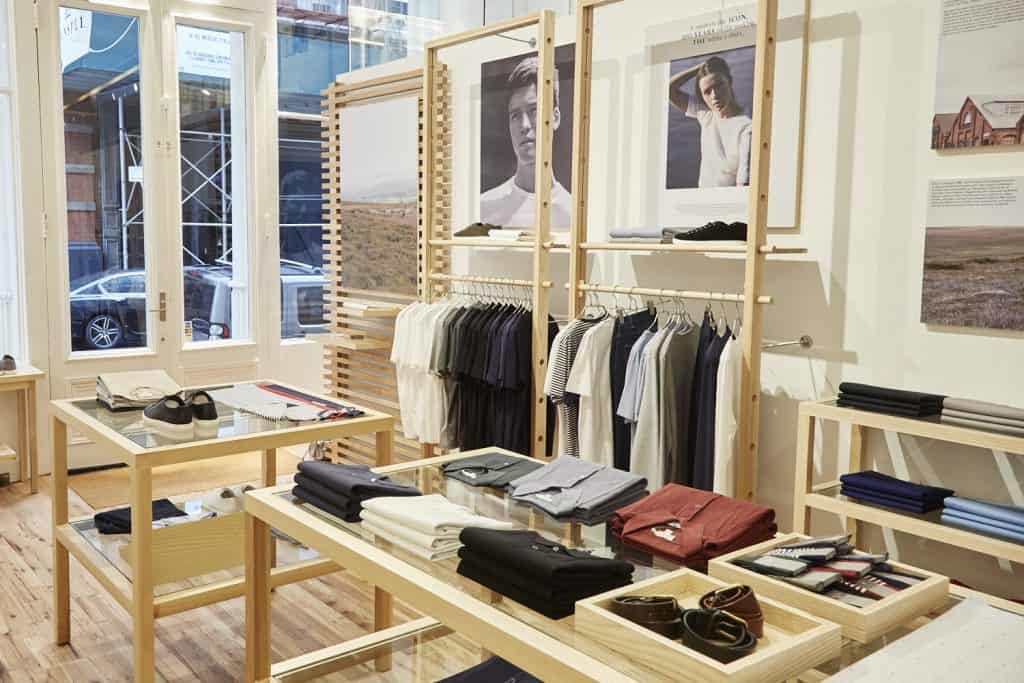 British luxury basics brand Sunspel has opened its first U.S. retail location in New York's SoHo neighborhood. The 1,025 square-foot store located at 85 Mercer Street houses men's and women's seasonal and core collections, including Sunspel's Icon products: the T-Shirt, the English Boxer Short, and the Riviera Polo Shirt, first designed for Daniel Craig's James Bond in Casino Royale.
Although this is Sunspel's first standalone store in the U.S., the brand has a long history with New York City — Madison Avenue landmarks Barneys New York and Paul Stuart began selling Sunspel garments in the 1950s. Today, the New York store brings the fullest expression of the brand to the states and expands Sunspel's international retail footprint, which reaches across seven other locations in London, Berlin, and Tokyo. Situated in one of New York's premier shopping neighborhoods, the British brand's latest store is at home amid SoHo's cast-iron buildings and cobblestone streets, reminiscent of English industrial architecture.
Building on more than 150 years in business, Sunspel's New York store marks a new chapter for the brand. New to the SoHo location, Sunspel introduced a refreshed branding aesthetic, offering a look at the future of the classic, contemporary, and quintessentially English brand. This new aesthetic honors Sunspel's history, commitment to quality over generations, and its Icons —all products of careful refinement, superior quality, and elevated design.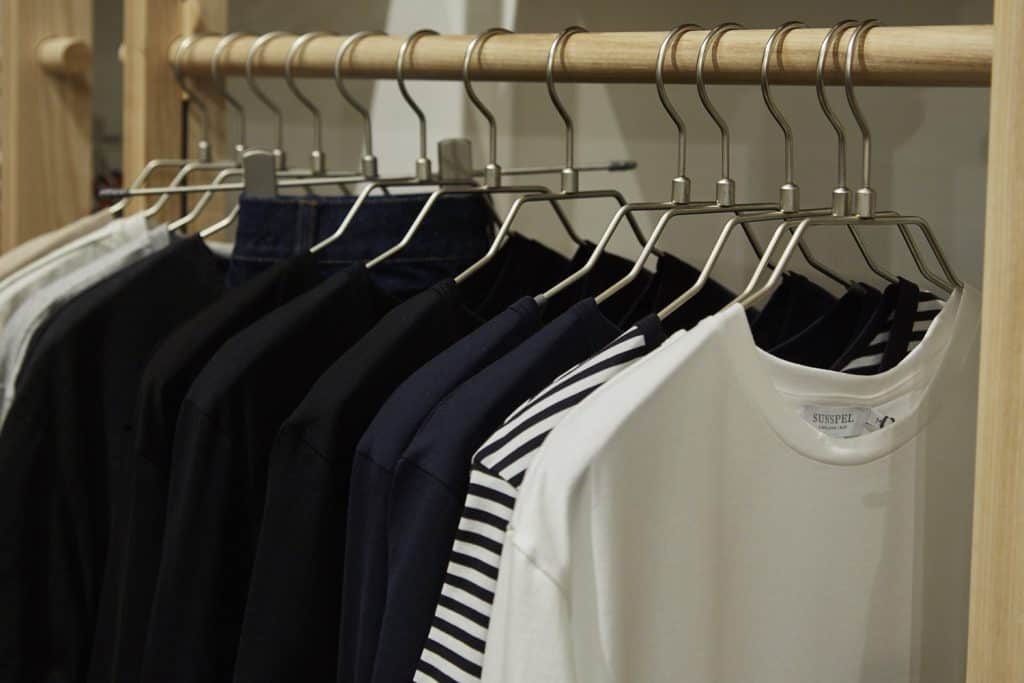 Inside the shop, tables and fixtures are made of English Ash, which brings England's natural materials to the shop. Large east facing windows and 14-foot ceilings allow natural light to permeate the space, creating a bright and airy shopping environment. Placed throughout the store are photos of England's natural landscapes and Sunspel's own factory in Long Eaton, demonstrating the brand's relationship with English manufacturing and its natural resources. The 100-year-old floors and have been lovingly restored to their original condition. On the second floor balcony that overlooks the store, customers can find a company timeline showcasing the brand's history alongside its iconic products and fabrics.
"In Marylebone, Notting Hill, Tokyo's Shibuya and Mitte in Berlin, our stores have all had a community-oriented feel with a global sensibility," said Nicholas Brooke, chief executive officer of Sunspel. "SoHo offers Sunspel the best of both worlds — a neighborhood feel with the popularity, traffic, and interest of a major international shopping district. Our New York store offers a window to Sunspel's world."