COLMAR DEBUTS NEW COLLECTION WITH SHAYNE OLIVER IN MILAN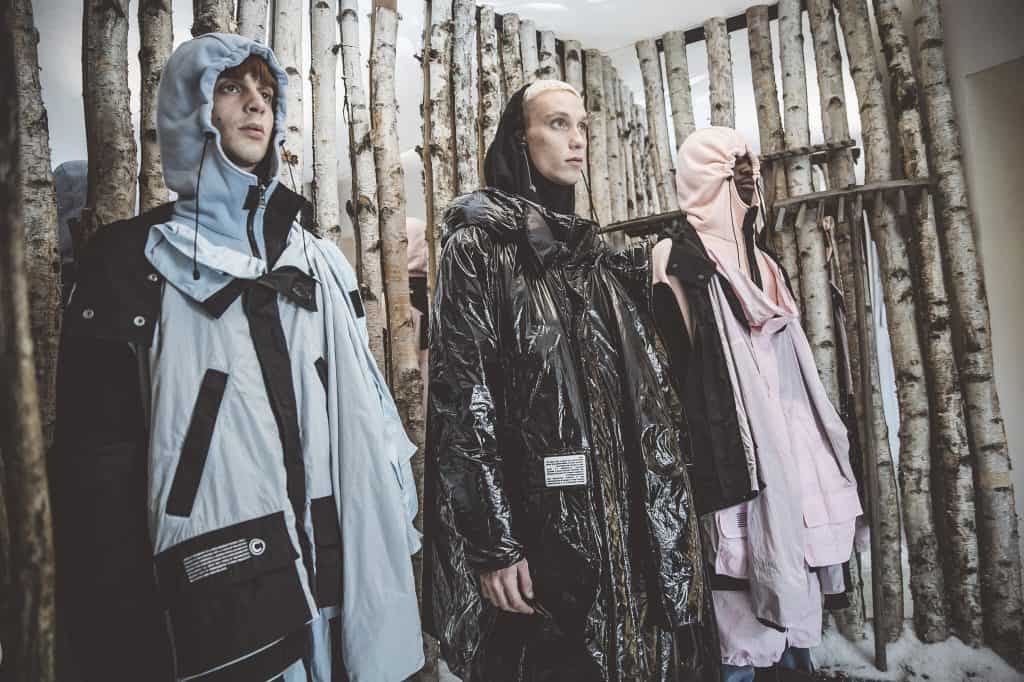 On Tuesday, September 18, Italian luxury outerwear brand Colmar unveiled its newest collection in collaboration with American designer Shayne Oliver at a special presentation at the Dazio di Ponente of the Arco della Pace in Milan.
This collection is the first to launch under Colmar's new A.G.E. (Advanced Garment Exploration) concept, which is a space for research and development and art direction of international talents who reinterpret the DNA and heritage of the brand, creating casualwear that mixes highly innovative and technological materials.
In an atmosphere of "Alpine nostalgia", the vision of Oliver meets the heritage of the brand which has written the history of skiing. It is a real interaction of two aesthetics at the antipodes, which at first is difficult to imagine but results in a perfectly mixed and amalgamated collision of styles.
The outerwear becomes cape-jackets which can be hung from the shoulders like small parachutes. Double and triple parkas to be worn back to front and which are completely reversible; double sleeves, double hoods, oversized and unisex fits, garish colors and shiny fabrics associated with cool tones and opaque fabrics borrowed from the technicality of ski-suits. The unisex trousers in three colors reproduce the gaiters launched by Colmar in the 1970s. The over-trousers to have with you all the time to ski anywhere today become a fashion piece which you can even wear in the city.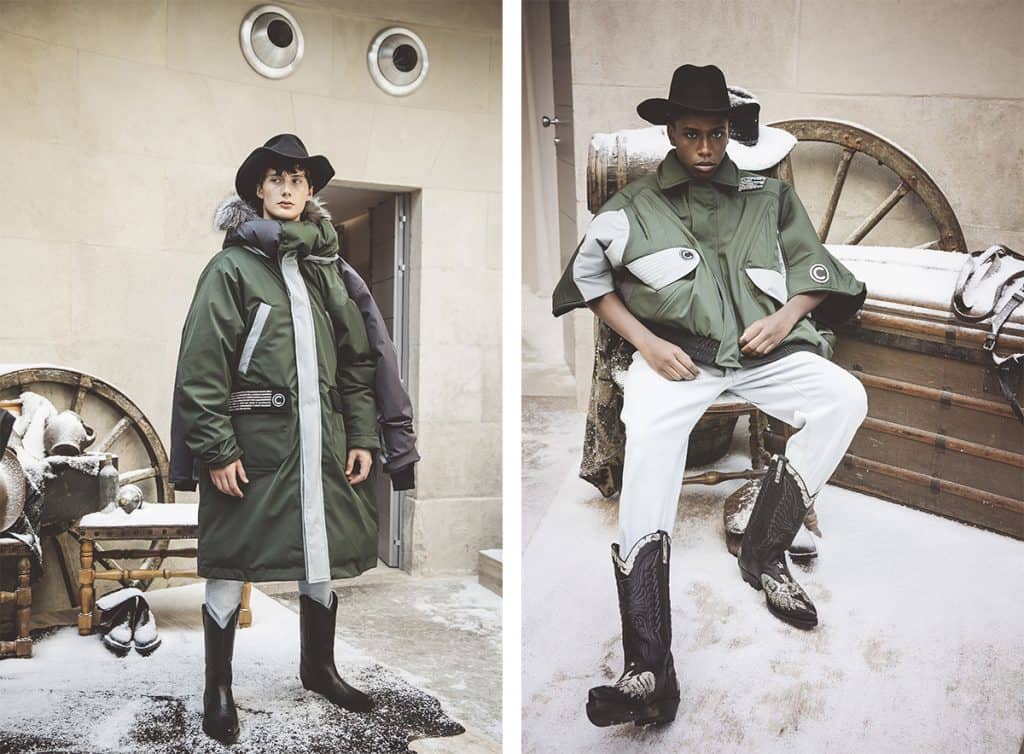 "Seeing how Shayne Oliver has interpreted our history was definitely interesting," said Giulio Colombo, CEO of Colmar. "The association between our two worlds, if at the start I thought would be difficult to see, has produced amazing results. What I appreciate is that while reworking iconic pieces of the past in an extreme way, Shayne has been able to preserve their soul and so it is easy to guess which jackets, sweatshirts and trousers were his inspiration,"
"Colmar has an incredible heritage in outerwear and it is indisputably the master of ski apparel," added Oliver. "Searching through their almost centenary archives was exciting. And it was particularly intriguing to transform these collections and reconfigure them through street language and my aesthetics. Our encounter is an experiment in mood and energy which drives the outerwear collection a maximum, juggling the iconic products of Colmar with my sense of performance and a unisex approach to wearing fashion."
Oliver has designed three separate collections for Colmar A.G.E. The launch collection will be available in Browns, Dover Street Market NYC and additional premium retailers globally.