TECHNICAL APPAREL BRAND COLDSMOKE OPENS SHOP IN VENICE BEACH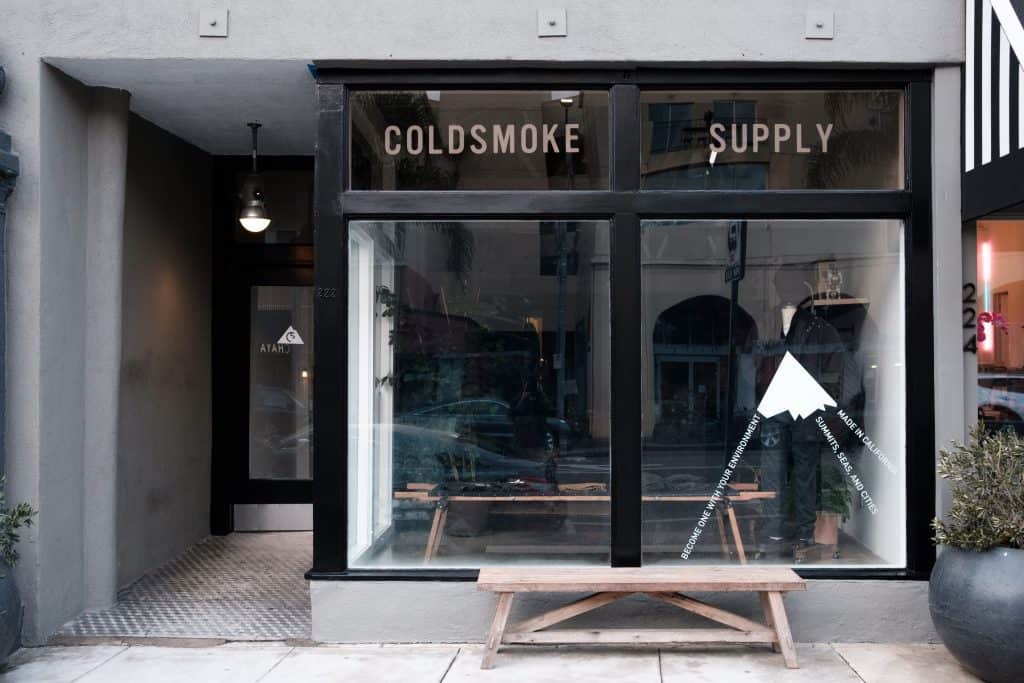 Los Angeles-based technical apparel brand Coldsmoke has opened its own flagship retail store in Venice Beach, California.
Located at 222 Main Street, the store offers the brand's full assortment of apparel along with a selection of goods from brands sourced from the USA and around the world. Handmade axes from Swedish heritage brand Hults Bruk are displayed alongside eyewear from revered Japanese makers Native Sons, while sustainably harvested incense from Incausa sits beside American-made bags and accessories by Colfax Design Works.
"We want all the goods we carry to make you feel like you've made an unexpected discovery," said Liam McAuliffe, creative director of Coldsmoke. "They have to be unique and special, both in terms of aesthetics and functionality. All our goods have to reflect the values we apply to our own products—quality, sophisticated design, utility. Everything we offer—from our burliest outerwear to our scented candles—we on the team use and love before we share them with our community of supporters."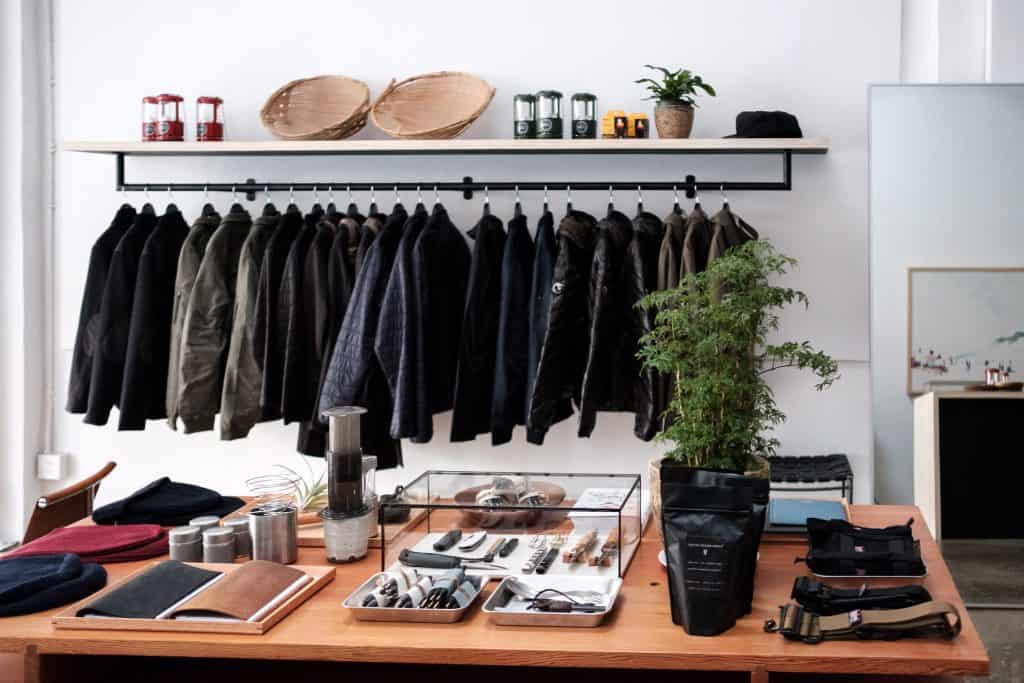 Bathed in natural light, the space incorporates minimal modernist design elements with the traditional Japanese technique Shou Sugi Ban, in which Cedarwood is burned for both preservation and a unique color. The store is adorned with a curated selection of furniture from American artist Donald Judd and Milwood Design, and ephemeral mountain landscapes from Italian photographer Walter Niedermayr.
Raised by artist and art dealer parents in the creative mecca of Venice, CA, fine art has always been a foundational force in McAuliffe's life and vision. When it came to designing the space, he called on his sister, designer Faye McAuliffe, to translate his ideas into reality.
"I wanted the space to impart an elevated yet masculine vibe where you feel really comfortable like you're walking into a living room you wish was your own," added McAuliffe. "We used a combination of airy and rustic textures, like bleached birch wood and burnt cedar, and added earthy natural tones of strap leather furniture and iconic pieces from minimalist artists. Growing up in California, there's always been a blending of refined indoor and rugged outdoor spaces, which makes for a perfect reflection of the Coldsmoke brand."
And the brand doesn't plan to just sell clothes, Coldsmoke is set to host community events including panel discussions, art openings and skills workshops in the coming months.