TIED TO THE FUTURE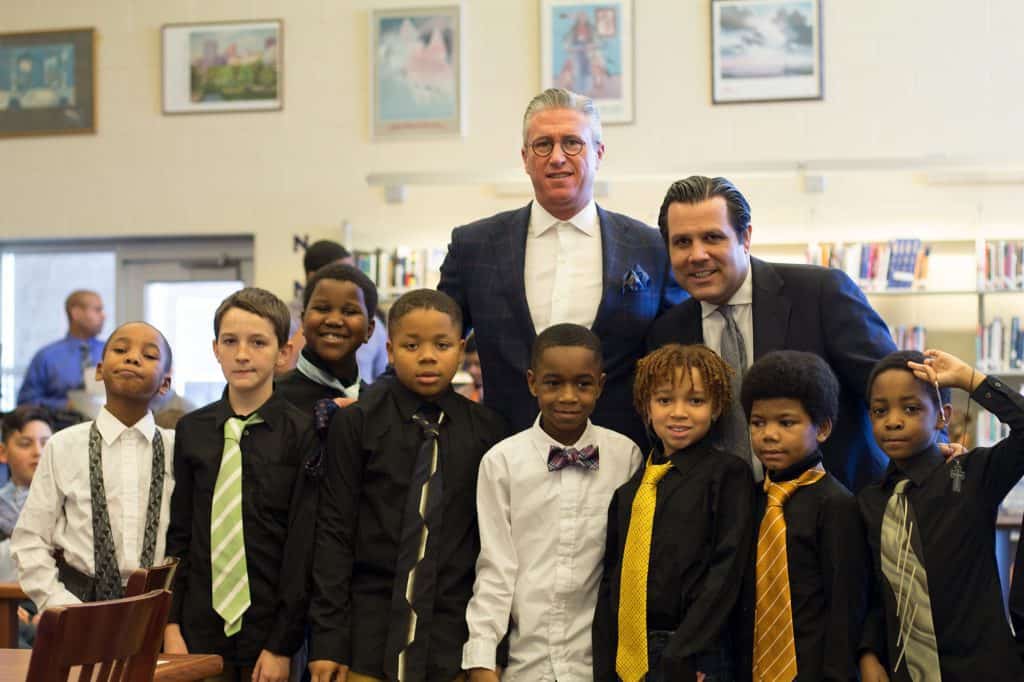 Sometimes, it's the little things that have the most impact. Steven Giles Clothing in Oklahoma City has participated in numerous community events over the years by writing many a check and providing many a gift card. But nothing has touched their team quite as profoundly as their recent participation in "Tie Day," an annual event put on by John Marshal High School in Oklahoma City to teach young men about respect and values and becoming men. Among the speakers: the police chief, the fire chief, community and religious leaders, and now the local clothing store.
Explains Brent Giles, "Steven Giles Clothing participated by donating 100 neckties/bowties for the event. It was not so much about teaching the kids how to tie a tie but more about the symbolism, a tie representing self-pride and professionalism. And by working directly with these kids rather than just sending ties, we got to experience first-hand how important these lessons and role models are to these young people, many of whom are growing up without fathers. It was a fabulous day and we plan to participate from now on."
The event was the brainchild of the school's principal, Dr. Aspasia Carlson, who was recognized as Oklahoma's 2017 Principal of the Year (and whose husband works at Steven Giles). While it might not bring back neckwear business to its former glory, Tie Day is sure to inspire a generation of future leaders.