TODD SNYDER RELEASES LIMITED-EDITION CONE DENIM BASEBALL CAPS WITH NEW ERA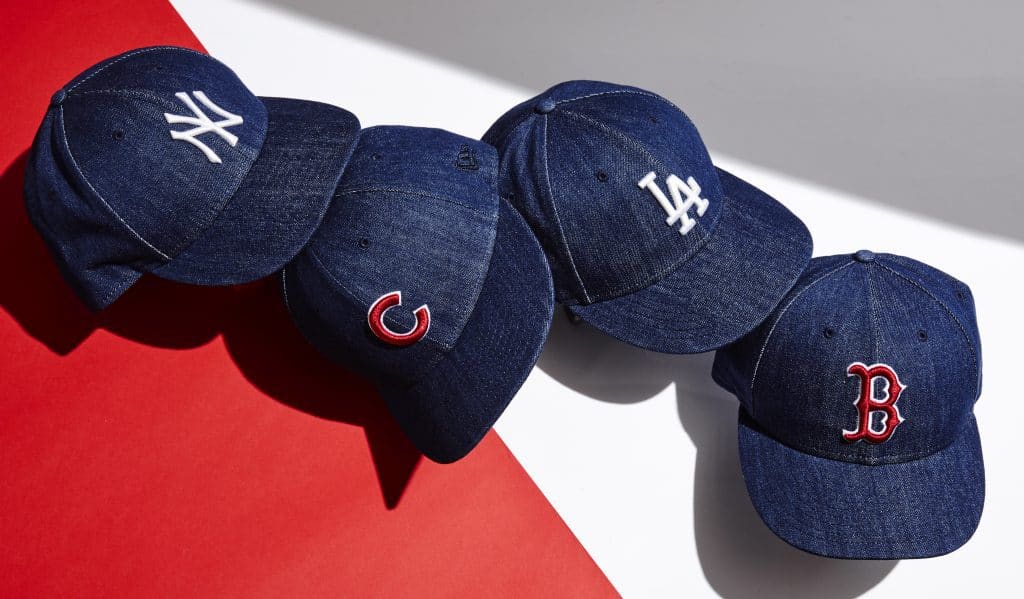 American menswear designer Todd Snyder has released his newest collection with headwear brand New Era Cap celebrating the world of baseball.
While the previous sold-out release featured baseball caps in suiting-inspired materials, this new drop is crafted from the last-ever batch of Cone Denim from the famed mill's White Oak plant in Greensboro, North Carolina, which closed last year. Each limited edition Low Profile 59FIFTY denim cap honors a legendary institution that's been crafting premium textiles since 1891 and is a piece of heritage Americana as essential as your favorite pair of jeans.
Todd Snyder + New Era featuring Cone Denim uses the same vintage quality fabric as the Todd Snyder Selvedge Denim program and is crafted with the same attention to detail, from flat-felled double needle inseams to contrast exterior stitching. Each hat is designed to get better with age and wear, and features an authentic team logo from a comprehensive roster of teams,
There are 21 teams included in the capsule including: New York Yankees, New York Mets, San Francisco Giants, Washington Nationals, Toronto Blue Jays, St. Louis Cardinals, Seattle Mariners, Pittsburgh Pirates, Oakland Athletics, Los Angeles Dodgers, Kansas City Royals, Houston Astros, Detroit Tigers, Cleveland Indians, Cincinnati Reds, Chicago Cubs, Boston Red Sox, Baltimore Orioles, Atlanta Braves, Anaheim Angels, and Chicago White Sox.
"Denim and baseball are two timeless symbols of Americana. I really wanted to bring them together in one iconic item, and especially with the closing of Cone's White Oak mill, this edition feels really special," said Snyder. "By re-creating our bestselling New Era cap with the authentic texture and spirit of Cone Denim, we've achieved an accessory that is as versatile, durable and essential as your favorite pair of jeans."
Todd Snyder x New Era Caps Cone Denim are now available in limited quantities for $78, exclusively online at toddsnyder.com and in Todd Snyder's New York City flagship.