TOMS DEBUTS FIRST MENSWEAR COLLABORATION WITH BROOKLYN'S THE HILL-SIDE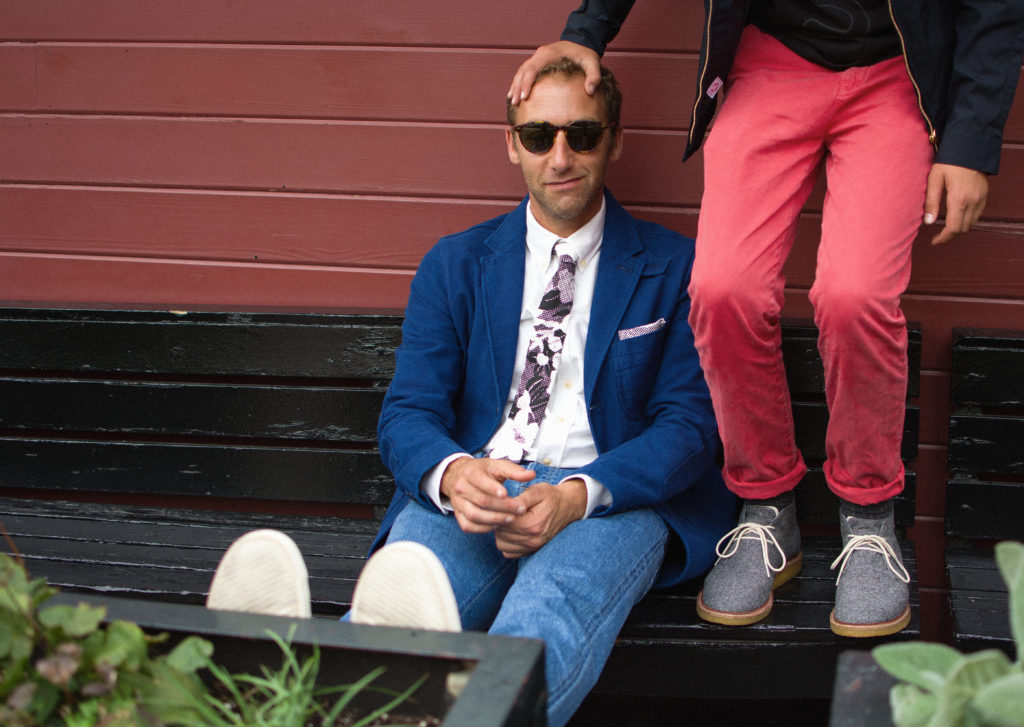 One-for-one brand Toms has teamed up with the Brooklyn-based menswear designers of The Hill-Side to create a limited-edition capsule collection of shoes, eyewear, ties, and pocket squares.
The footwear features three styles for adults and kids, rendered in Japanese fabrics The Hill-Side has used in current and past collections. The eyewear includes three styles featuring hand-finished tortoiseshell acetate frames, with a fabric inlay of The Hill-Side's custom big halftone floral print fabric visible on the interior face and temple of the frame. In addition, that same custom fabric is available in the ties and pocket squares.
To celebrate the launch, The Hill-Side co-founders (and brothers) Emil and Sandy Corsillo took to the streets of Brooklyn to photograph their friends for a look book, for a playful look at cool dads and their sons wearing the collection.
"This is the first time Toms has collaborated with a menswear brand, and we're really excited to share the results," said Emil Corsillo. "But we're most excited about this partnership because we've always admired Toms' philanthropic mission, and it's something we've wanted to get involved with ourselves."
The collection is now available on TheHill-Side.com, at a select group of The Hill-Side's U.S. retailers, and at Toms stores, Toms.com and Toms retail partners worldwide.