TRETORN DEBUTS FALL CAMPAIGN FEATURING ANDRÉ 3000 BENJAMIN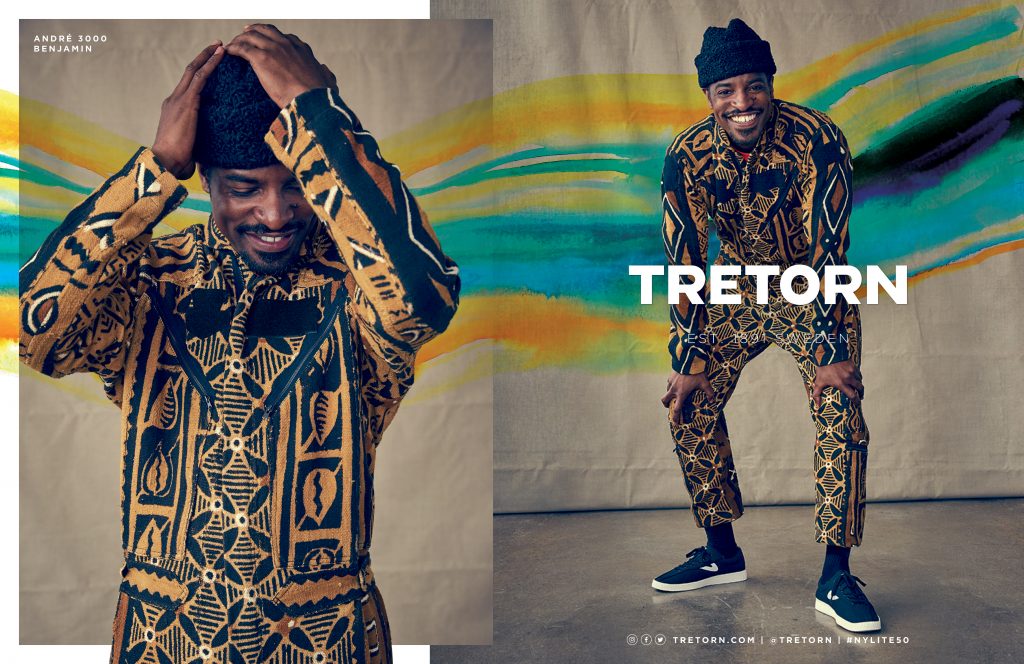 Swedish footwear and outerwear brand Tretorn has debuted its fall 2017 international advertising campaign featuring André 3000 Benjamin, a globally known American singer, songwriter, actor, and style icon, as the face of the brand.
To commemorate the 50th anniversary of the brand's iconic Nylite style, Tretorn has partnered with artists from around the world to express themselves on the ultimate blank canvas: the Nylite sneaker. As the headlining artist in the Nylite50 artist series, André 3000 Benjamin brings his distinctive style and artful character to the campaign.
The fall collection launches several new styles including updates to the classic Tretorn silhouette. Fall trends include metallic, distressed, and velvet designs. André 3000's debut design collaboration is slated to drop exclusively at ComplexCon this November and will launch in stores and online in spring 2018.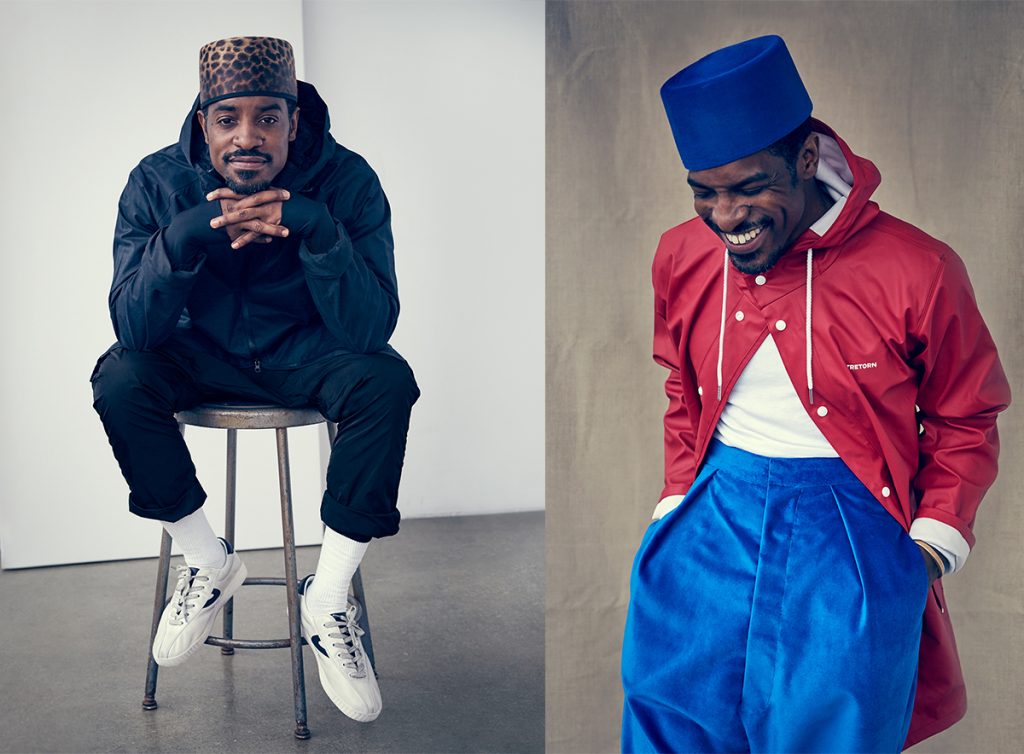 "Tretorn Nylite's are a true classic sneaker, they have been part of my life since I was a teenager and are still a staple in my shoe rotation today," said Benjamin. "It's great to be part of the brand's 50th anniversary campaign and celebrate Nylite's iconic heritage. My capsule, which will drop later this year, will pay homage and put a new twist on the classic style."
"André 3000 Benjamin is a multi-faceted artist and the embodiment of a true style icon," added Natasha Fishman, EVP of Marketing for ABG and owner of the Tretorn brand. "With his personal connection to the brand and an artist known worldwide for his unique form of self-expression, he is the ideal partner for the fall campaign and as the headlining artist in the Nylite50 series."