TRETORN'S MUCH-ANTICIPATED COLLECTION WITH ANDRÉ 3000 IS NOW AVAILABLE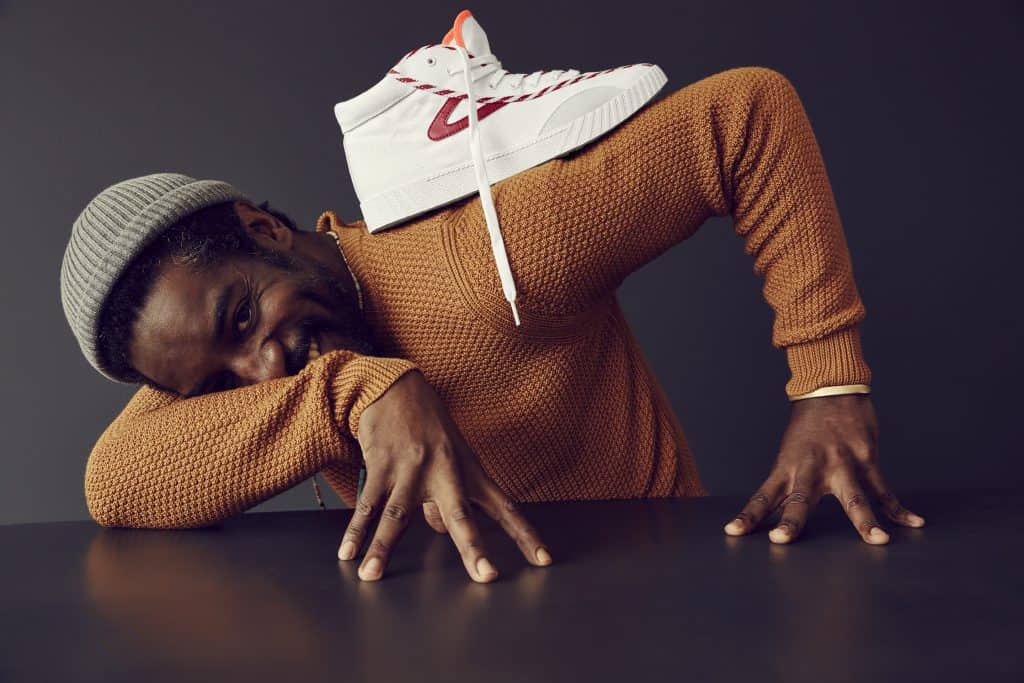 Swedish footwear brand Tretorn has released its much-anticipated footwear collection with musician André 3000 Benjamin.
The "I André Benjamin will not draw in class" capsule collection features 10 unique designs including updates to the classic Tretorn styles. The sneakers include versions of Andre's classroom daydream sketches brought to life. The "Candy Cane" featuring a striped piping twist, debuted exclusively at ComplexCon in limited edition quantities on Saturday, November 4 in Long Beach, California. The full collection features styles inspired by Tretorn's prep heritage with thick yellow and blue rugby-like stripes, purple terrycloth high tops, Velcro high tops, overdyed, and quilted materials with retail price points ranging from $85 – $250.
"Growing up, we'd all put our personal stamp onto the blank canvas of the Nylite and I'd sketch out my own designs," said Benjamin. "This collaboration felt like fun because it brought me back to that place of personalizing these original designs."
"André's playful spirit and bold style are highlighted in this spring capsule collection which brings Andre's unique twist to Tretorn's classic footwear silhouettes," added Natasha Fishman, EVP Marketing at ABG, owner of the Tretorn brand.
The collection is now available online at tretorn.com and will launch in top-tier specialty stores including Kith, Maketto, Rime, Shoe Gallery, and Wish in early December 2017. The full collection will launch across specialty and department stores in February 2018.