UBM FASHION TO COMBINE MEN'S AND WOMEN'S MARKETS IN NEW YORK, ADJUSTS SHOW CALENDAR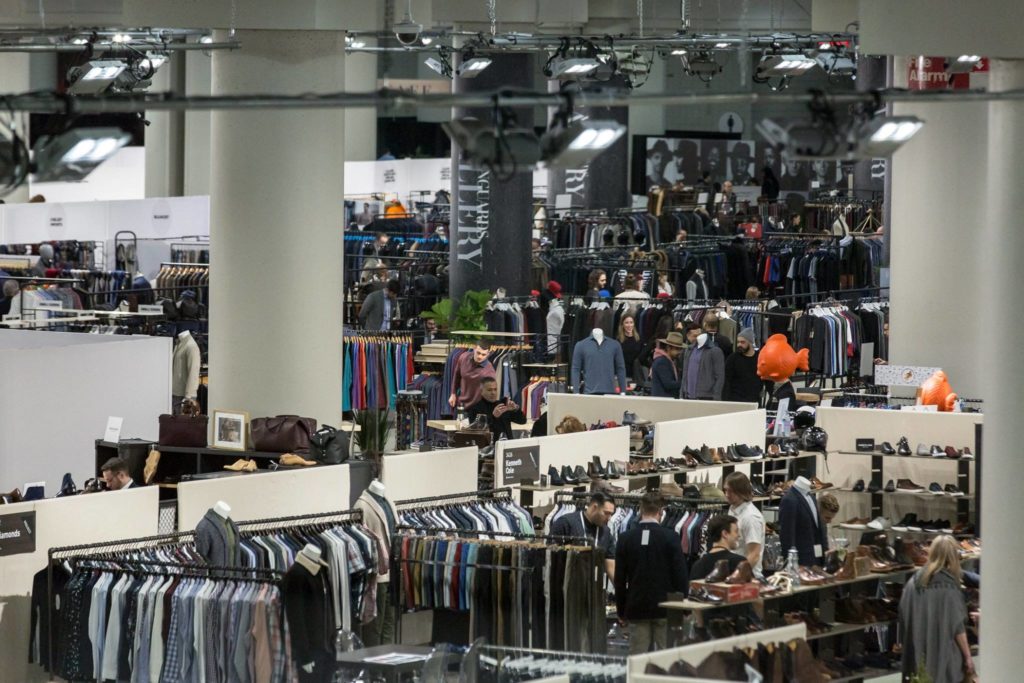 Fashion trade show company UBM Fashion, which owns such shows as Project, MRket, and Coterie, has taken several steps to reimagine the market calendar to reflect the demands of the evolving retail landscape.
In partnership with Accessories Council, and after consultations with multiple customers and industry influencers, UBM Fashion is making two key changes in the New York tradeshow lineup in 2018 to create new and more efficient business opportunities for both brands and retailers.
First, UBM Fashion is creating a women's New York fashion tradeshow calendar that aligns with the evolution of New York Fashion and Market weeks. Building on the importance of the women's spring and fall fashion weeks, UBM Fashion will introduce an additional June pre-collections show. Starting in June 2018, UBM Fashion's new June market, with Coterie at its core, will provide a central locale for the fashion community to capitalize on this key market period.
Second, UBM Fashion is unifying the men's and women's contemporary apparel, accessories and footwear communities, creating the first dual-gender fashion tradeshow in New York. The company said in a press release: "In a period when so many companies serve both men's and women's markets, creating one inspiring, unified market enables brands and retailers to connect, discover new resources and grow their businesses more effectively and efficiently than ever before."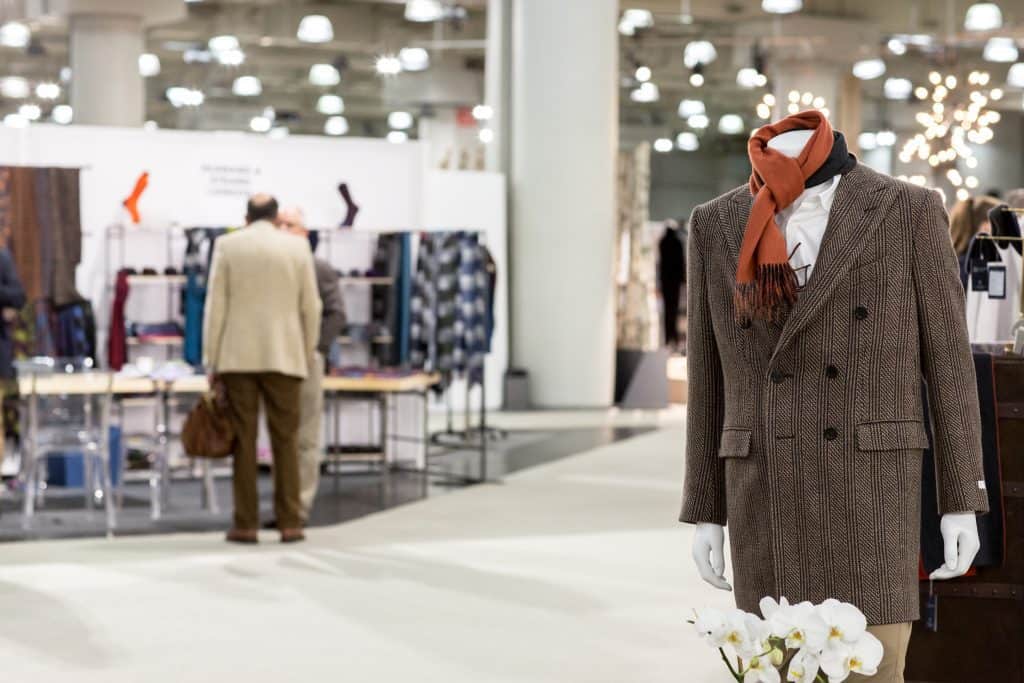 UBM Fashion's dual-gender New York market will launch in July 2018, with Project as its marquee show for both men's and women's lines. The January 2018 men's and women's market weeks will remain separate. Women's will run January 7-9, 2018, while men's will follow on January 21-23. The Jacob Javits Center will continue to be UBM Fashion's New York home base. MAGIC in Las Vegas will continue to run in February and August, encompassing major shows in all categories.
"As the global leader in fashion tradeshows, UBM Fashion has been seeing firsthand the dramatic changes in the retail landscape," said Mike Alic, managing director for UBM Fashion. "From the growth of e-commerce and fast fashion and changes in consumer buying patterns to the importance of delivering lifestyles and experiences – we at UBM Fashion realized there was an opportunity, in fact a duty, to make real changes for our industry."
"As the world of retail shifts, it makes perfect sense that our market week and tradeshow dates would better align to meet the changing needs of our retailers and brands," added Karen Giberson, president of Accessories Council. "We know there is not a 'perfect' date for everyone, but the logic behind this move makes a lot of sense for most. The power of UBM owning the bulk of the shows has been helpful to our industry and we (The Accessories Council) are excited to support their team and our members with the new dates. We plan to realign some of our event dates for 2018 to reflect this new schedule."
Check out the new UBM Fashion calendar for 2018 below: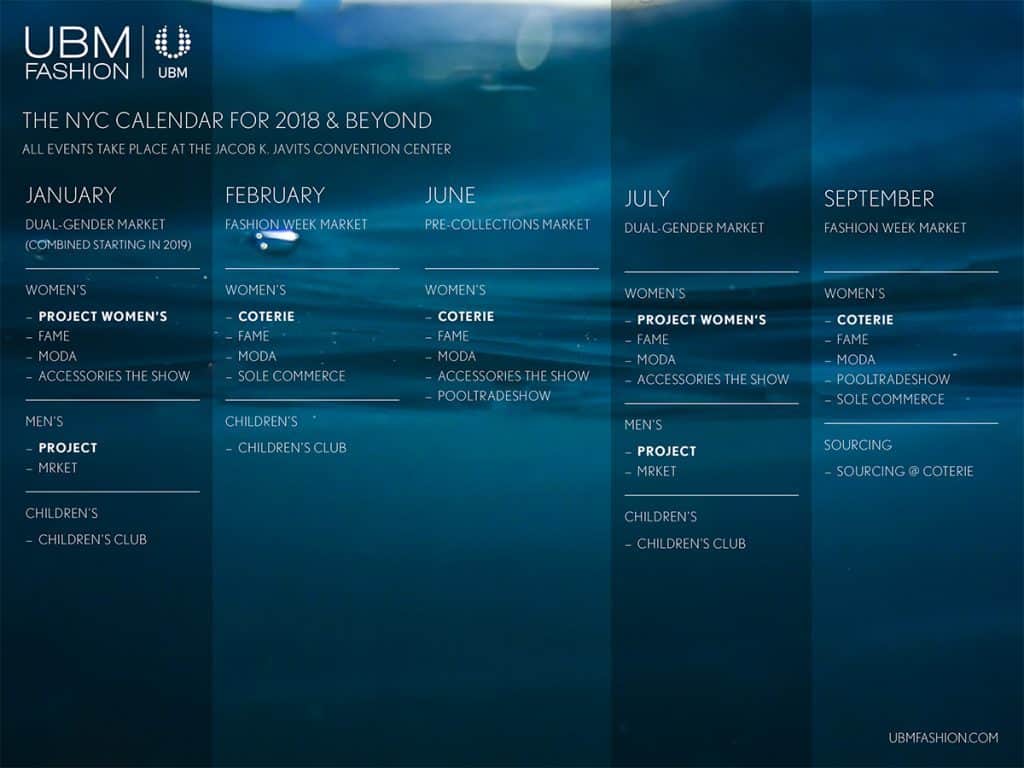 –
Editor's Note: MR magazine and UBM Fashion are owned by UBM plc – the world's largest pure-play business-to-business events company.