UNDER ARMOUR NAMED OFFICIAL UNIFORM PROVIDER TO MLB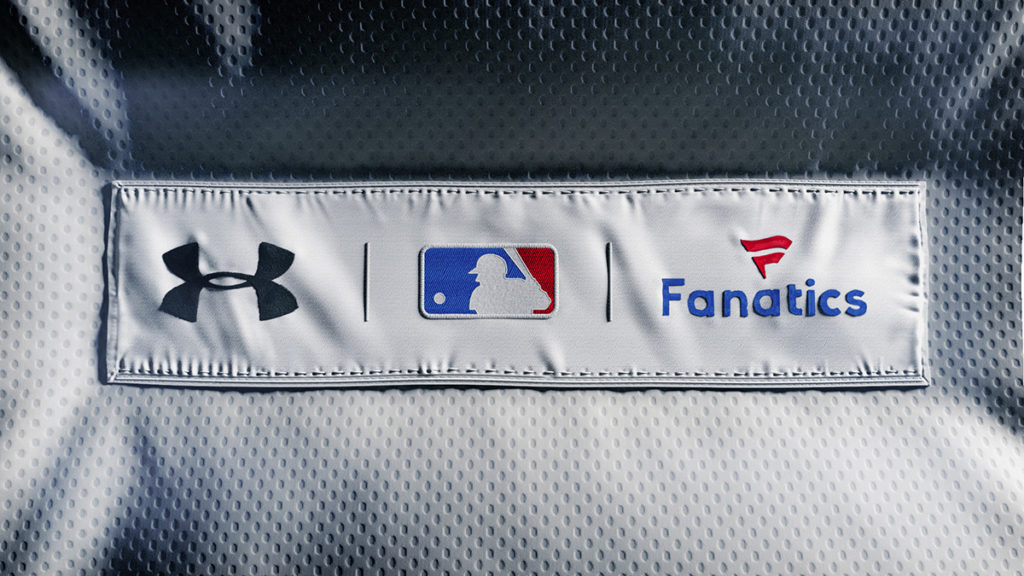 Performance brand Under Armour, officially licensed sports merchandise provider Fanatics, and Major League Baseball (MLB) have announced a 10-year partnership that names the brand as the official uniform provider to MLB. This marks the first-ever professional league uniform deal for Under Armour. The collaborative partnership will provide on-field apparel for players, as well as the most responsive and significant merchandise assortment ever available for fans.
Beginning in the 2020 MLB season, Under Armour will be the exclusive MLB provider of all on-field uniform components including jerseys featuring prominent Under Armour branding, baselayer, game-day outerwear, and year-round training apparel for all 30 MLB Clubs.  Fanatics will be granted broad consumer product licensing rights to manage the manufacturing and distribution of Under Armour and Fanatics fan gear, which include jerseys at retail, name and number products and post-season apparel. Under Armour and Fanatics expect to offer an assortment of new fan gear apparel and accessories at retail, prior to the 2020 season.
"Under Armour is proud of our long-standing relationship with MLB and we look forward to this exciting next chapter," said Kevin Plank, founder and CEO, Under Armour. This is a watershed moment for the Under Armour brand as this partnership with MLB and Fanatics furthers our collective dedication to bringing passion, energy and innovation to the game of baseball. Under Armour's goal is to engage and excite MLB's incredibly diverse fan-base across America and around the world, and grow the game for the next generation of great athletes."
"We are excited to build on our partnership with Under Armour, a powerful global brand that continues to grow exponentially, and Fanatics, an industry leader in sports licensing," said commissioner Robert D. Manfred, Jr. "Under Armour's marketing ability and brand status are a perfect fit to showcase our players and provide an even stronger connection between our game and its young fans and players. We appreciate Majestic's many contributions to our clubs, players and fans throughout our partnership."