WALL STREET EXPERTS PREDICT THE FUTURE OF MAJOR RETAILERS AT LATEST RMS LUNCHEON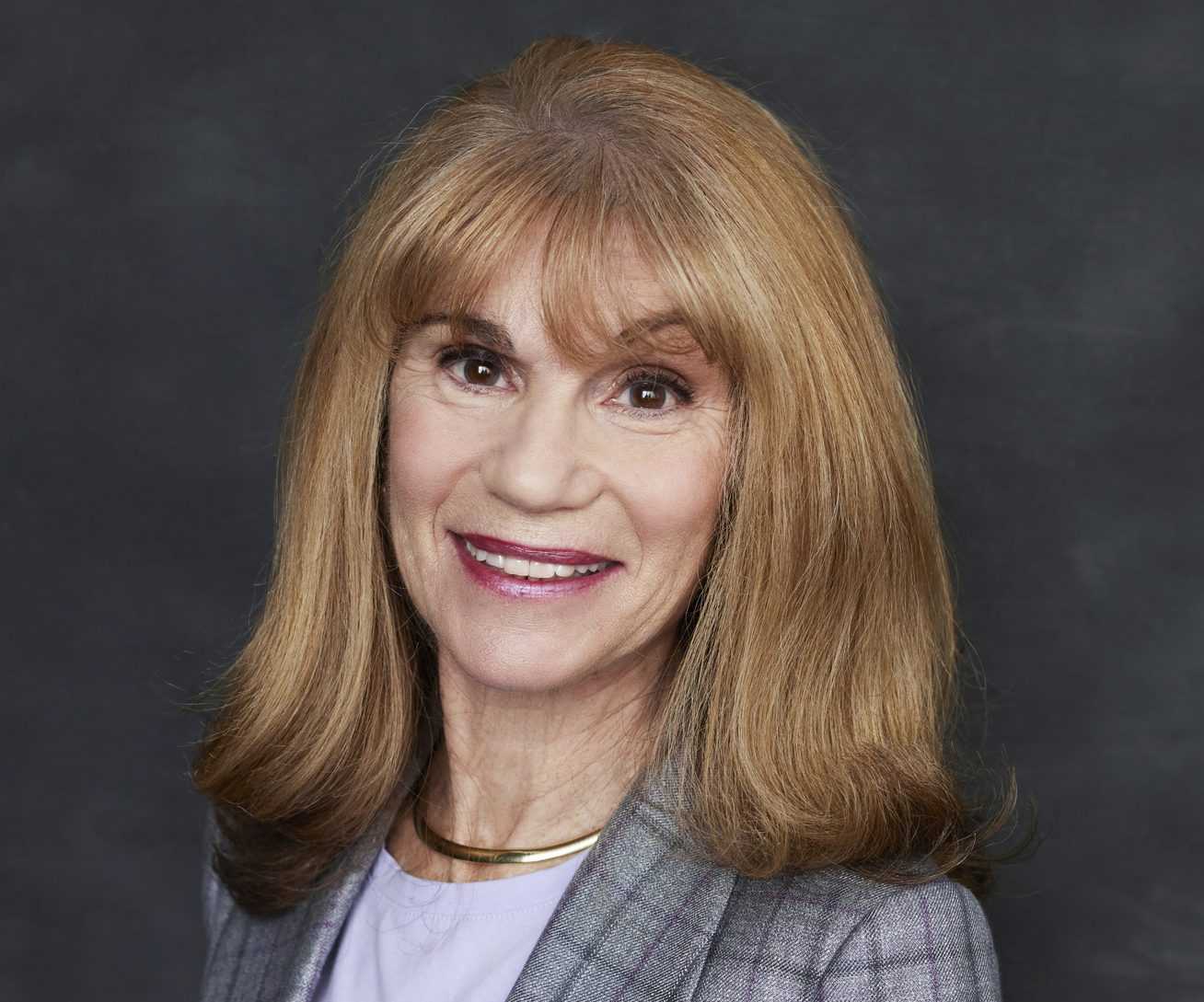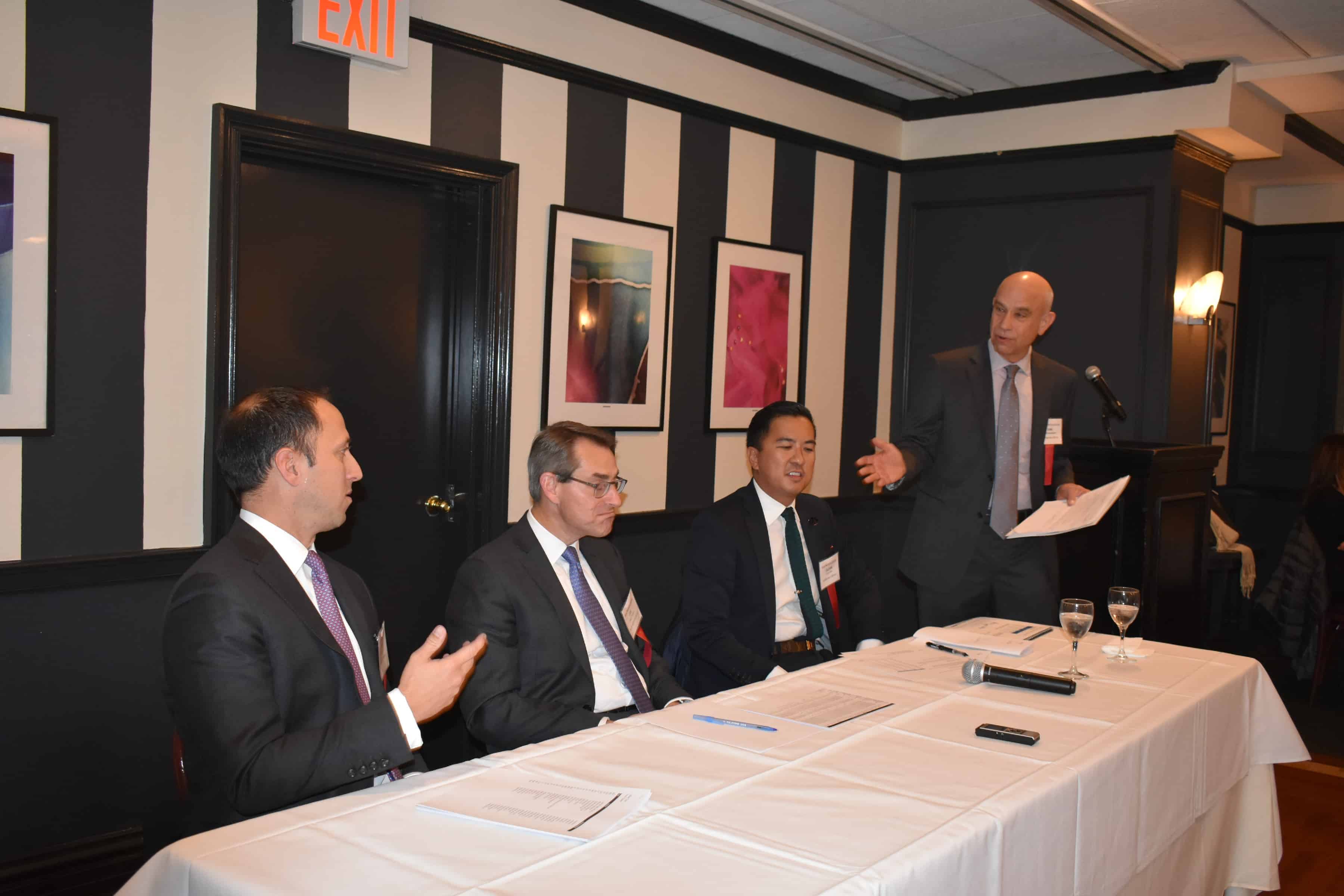 During a rather precarious time for the stock market with everyone worried about tariffs on Chinese goods, Retail Marketing Society (RMS) hosted a fabulous discussion on which retail and apparel companies seem worthy of investment. The panel comprised Oliver Chen of Cowen and Company, Joseph Feldman of Telsey Advisory Group and John Kernann of Cowen and Company. The moderator was Daniel Schwarzwalder from Buckingham Capital Management.
Chen began with some positive factors currently affecting the stock market: low unemployment, consumer confidence the highest in 18 years, projected sales increases for holiday '18 of 4 to 5 percent, etc. Feldman noted however that Wall Street dislikes the unknown and that concerns about escalating tariffs coupled with midterm elections and the demise of tax cuts could make the market in 2019 choppier than it's been. Kernan agreed, saying that while high consumer confidence has resulted in the best weekly topline growth in ten years, fears about the supply chain in China will certainly take a toll.
Among the top picks from these top analysts: Chen likes Kohls (strong data program and will gain share from Sears and Bon-Ton closures), Walmart, Costco (with their fixed 11 percent margins), and Amazon, of course. (Interestingly, 80 percent of Costco members are also Amazon members…) Kernan loves the off-price segment (TJX, Ross, Burlington, etc.) which continues to gain share based on offering tremendous value and fast turn. He noted that with 350 "B" and "C" malls (many anchored by JCPenney's and Sears) projected to close in the near future, off-price stores will benefit. He agrees with those who maintain that retailers featuring super luxury or deep value (meaning price or time) will benefit over mid-market.
As for specialty chains, Chen likes American Eagle (with the #2 share of denim after Walmart and some terrific performance denim) and Tiffany; he's recently upgraded Movado. Feldman likes Gap since they're closing more stores and shrinking boxes (from 14,000 square-feet to 8,500). Old Navy is back to value, he believes, and even Banana Republic is turning around. He also believes Victoria's Secret needs to change since its take on sexy is not the vision of today's young women.
Kernan spoke highly of Lululemon with 19 percent comp store increases (mostly at full price), quick turn and a $600 million men's business that should soon be at $1 billion. He believes Foot Locker is volatile, dropping from $78 to $28 in a year and competing with strong online growth from Adidas and Nike. Dick's Sporting Goods also has problems competing with Amazon and in general, big box sporting goods stores are just too slow.
All this and additional insights into home, grocery, and beauty, plus some provocative discussion on loyalty programs and digital business made this a truly informative session. For more info on the Retail Marketing Society and its inspiring luncheon panels, check out its website at retailmarketingsociety.org.