WARBY PARKER TO OPEN CENTURY CITY STORE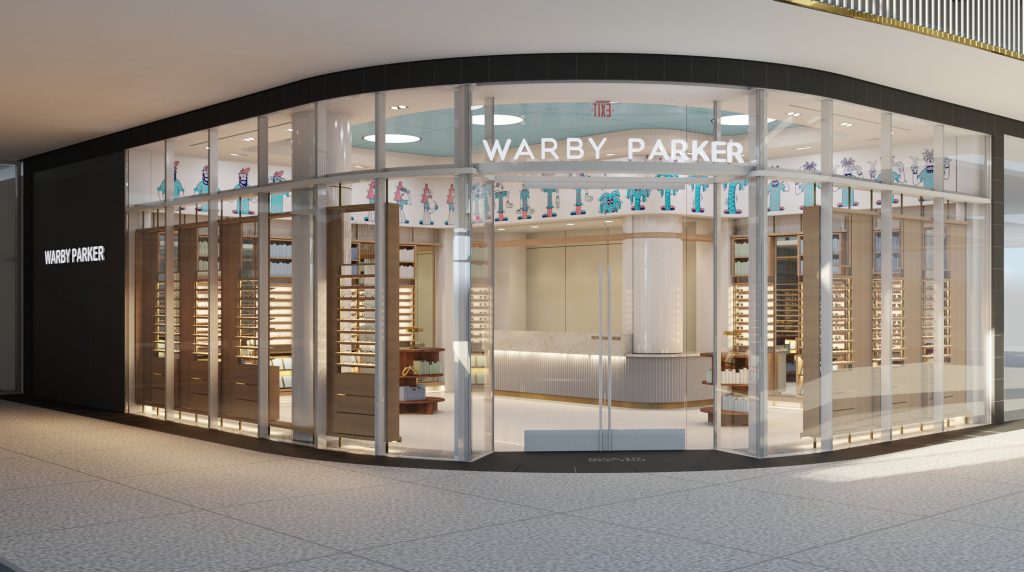 Warby Parker Century City will open on Saturday, September 16. This is the eyewear company's fifth Los Angeles store and 11th location in California.
The store's interior includes design details reminiscent of a classic library, including colorful displays of books, brass detailing galore, and our full collection of eyeglasses and sunglasses on light oak shelving.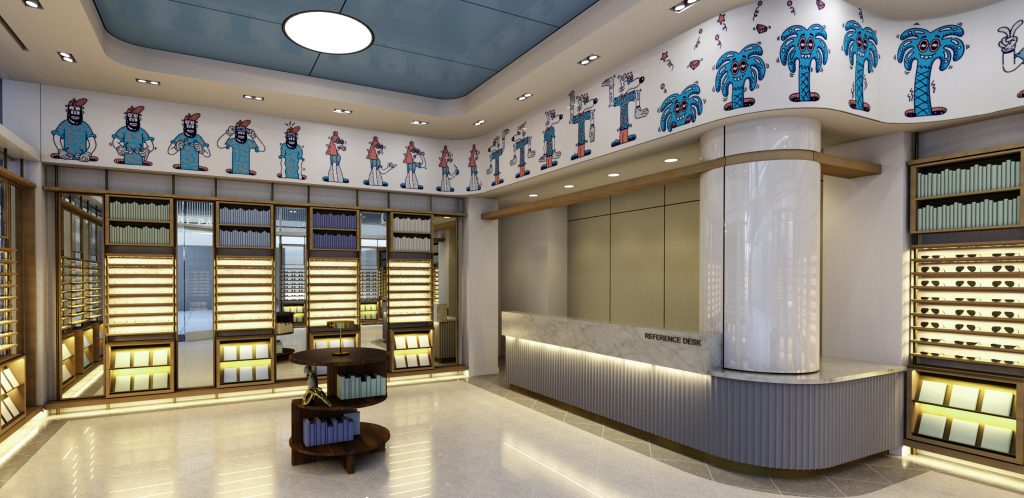 All along the perimeter of the store, just under the blue lacquered ceiling, you'll find zoetrope-inspired artwork created just for the space by L.A.-based artist Steven Harrington; there will also have enamel pins of his work, and, they'll be free for the taking (as long as they last!).
Finally, to celebrate the new store, Warby Parker will be carrying limited-edition, Century City-exclusive sunglasses: Eastman in Eastern Bluebird Fade with Flash Mirrored Silver lenses. You won't find it in this color combo anywhere else (not even online).