ZANELLA LAUNCHES FIRST E-COMMERCE SITE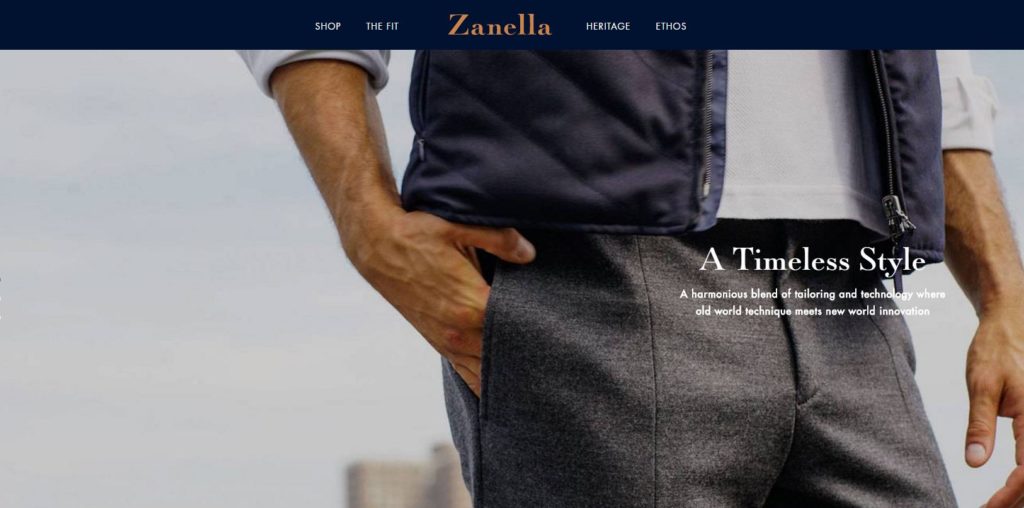 International men's luxury clothing label Zanella has launched its first e-commerce website, in collaboration with creative agency King & Partners of New York City. Zanella has also selected Hearst digital marketing agency Tower to drive qualified consumers to Zanella.com.
The new site immerses visitors in the brand's experience. Designed and developed by King & Partners, the site delivers a view of the product, history, craftsmanship, and inspiration of Zanella across multiple devices, powered by the Sellect e-commerce platform. The launch collection for the brand's new site is an impressive offering of newness that ranges from classic dress trousers to relaxed models, impeccably tailored chinos and handsome denim. Fresh models will continually be added to the site, and a broad basics program is coming in the New Year.
"Zanella is a great fit with our current clientele, made up of various luxury and apparel brands," said Hearst's Tony Fasanella. "In concert with King & Partners, we'll leverage our combined experience engaging affluent audiences on behalf of Zanella."
One hundred percent Italian and made in Vicenza, Zanella has produced preeminent trouser collections since 1954. The "industrial sartorial" theme at the core of Zanella embodies the convergence of old-world technique with new-world innovation.