4 AMAZING NEW YORK ROOFTOPS TO VISIT DURING MARKET WEEK
A stunning sunset, a comfy couch, a luscious libation, a tempting taco — all to be enjoyed miles above the ground. These are just some of the ingredients for the perfect ending to a very busy day in the Big Apple.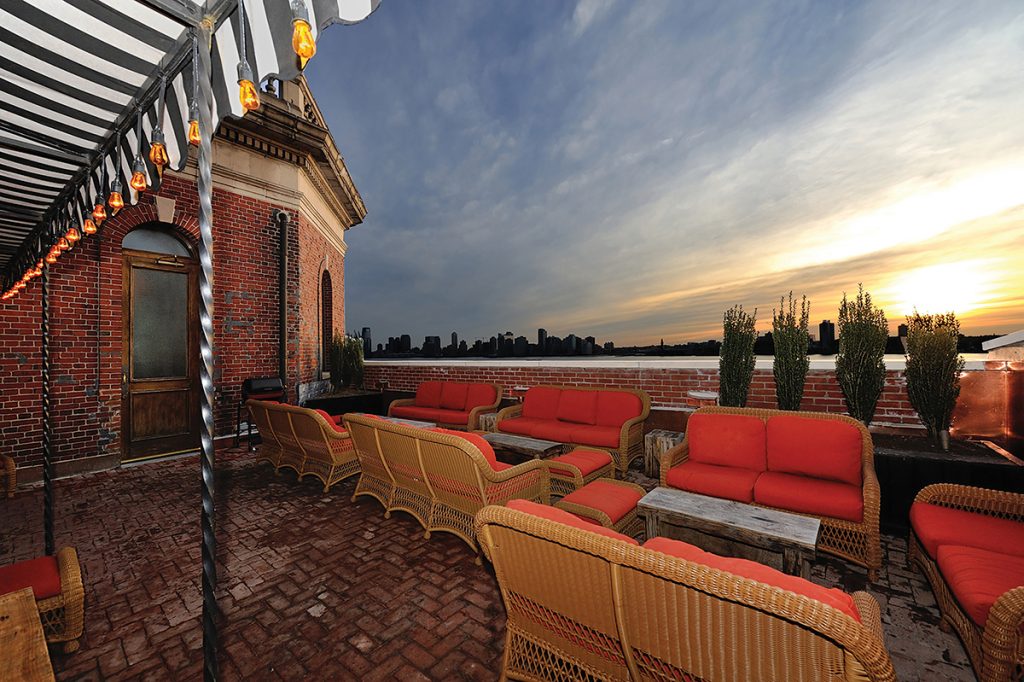 1. THE JANE ROOFTOP: There are few more stunning settings to watch the sun set over the beautiful Hudson River than this rooftop oasis at the West Village's bohemian Jane Hotel. Designer Sean McPherson has transformed the former apartment of the racy RuPaul into a comfortable terrace where you can end the day by sipping on signature cocktails like the Little White Lie (made with gin, Lillet White, apricot brandy and lemon). Just don't have too many or you could end up playing a very dangerous game of "Truth or Dare." (113 Jane Street. 212-824-6700).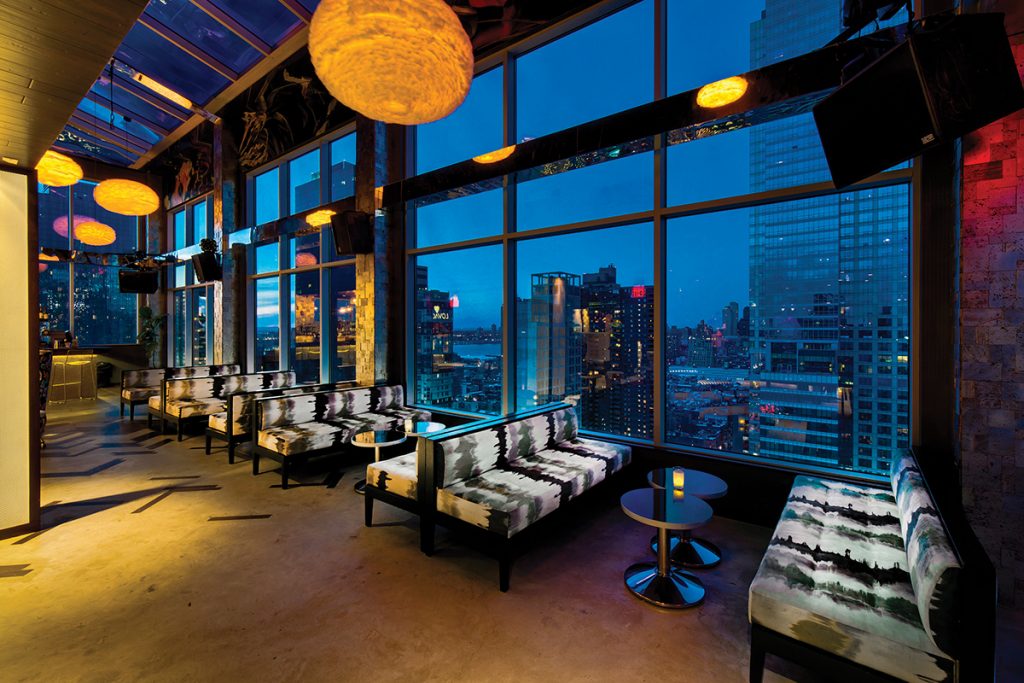 2. LOVAGE ROOFTOP & INDOOR LOUNGE: One of midtown's newest meccas, located on the 37th floor of the Addison Hotel, Lovage boasts 17-foot floor-to-ceiling windows, a glass roof and velvet-upholstered chairs (with fabrics from the amazing Christian LaCroix) inside, along with outdoor views of many of the city's greatest landmarks from the Statue of Liberty to the Freedom Tower. And once you add in a selection of delicious drinks and fine food by executive chef Alan Wise, the result is the after-work hangout of your dreams! (350 West 40th Street. 212-956-7020).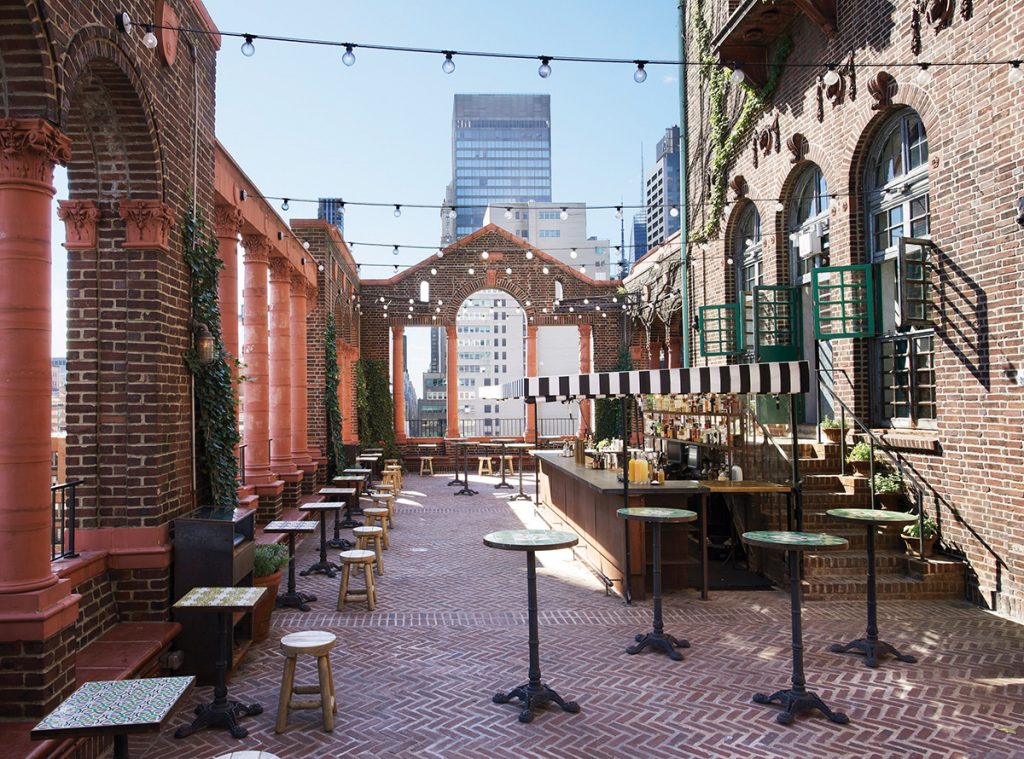 3. POD 39 ROOFTOP LOUNGE: Do you want to head South of the Border, but travel no farther than the East Side. It can be done by visiting the Pod 39 Rooftop, perched 17 floors above the sidewalk. This two-level seasonal oasis offers spectacularly panoramic views of the city (including glorious glimpses at the Chrysler Building and Empire State Building, among other sights), a wide array of luscious libations ranging from Chilean sangria to tantalizing tequila-inspired cocktails, and, perhaps, best of all, tacos created by master restaurateurs Ken Friedman and April Bloomfield. Who could ask for anything more? (145 East 39th Street. 212-865-6700.).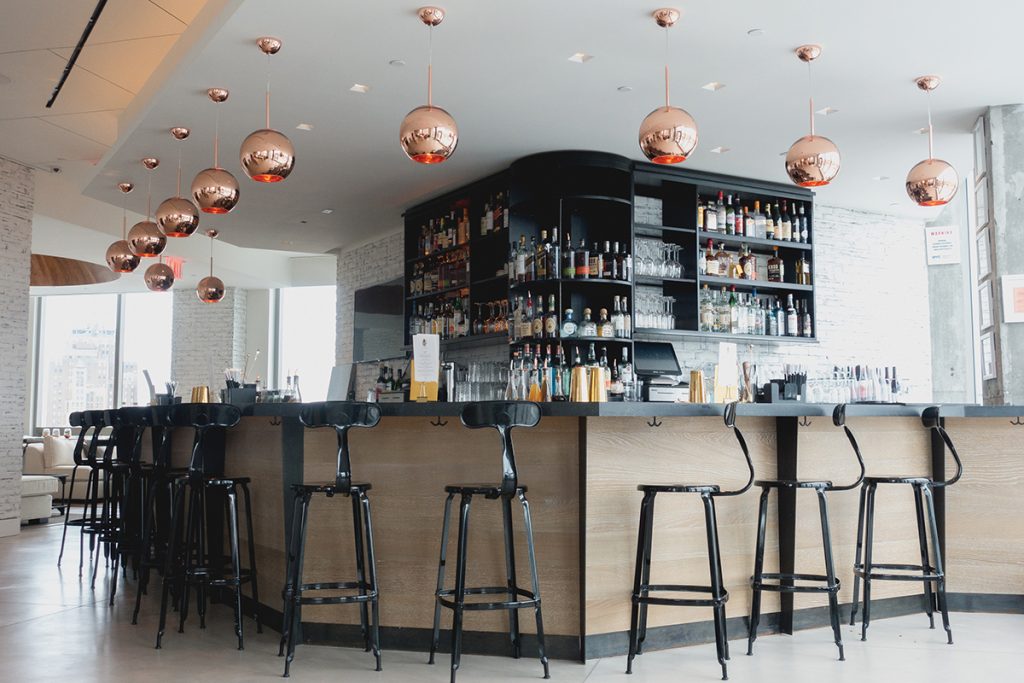 4. THE CROWN: Chinatown may still be the perfect spot for Peking duck or pork lo mein, but thanks to the owners of the recently opened 50 Bowery Hotel, it's now also home to one of the city's hidden hotspots: The Crown. Inside this beautifully designed indoor/outdoor bar, you can sip one-of-a-kind Asian-inspired cocktails and nibble on street food from a variety of countries. And if you want to take in the views, there are two outdoor patios that will give guests the feeling that they're flying high above the city streets. (50 Bowery. 646-630-8057).