A BATHING APE COLLABORATES WITH ASUS ON LAPTOP AND ACCESSORIES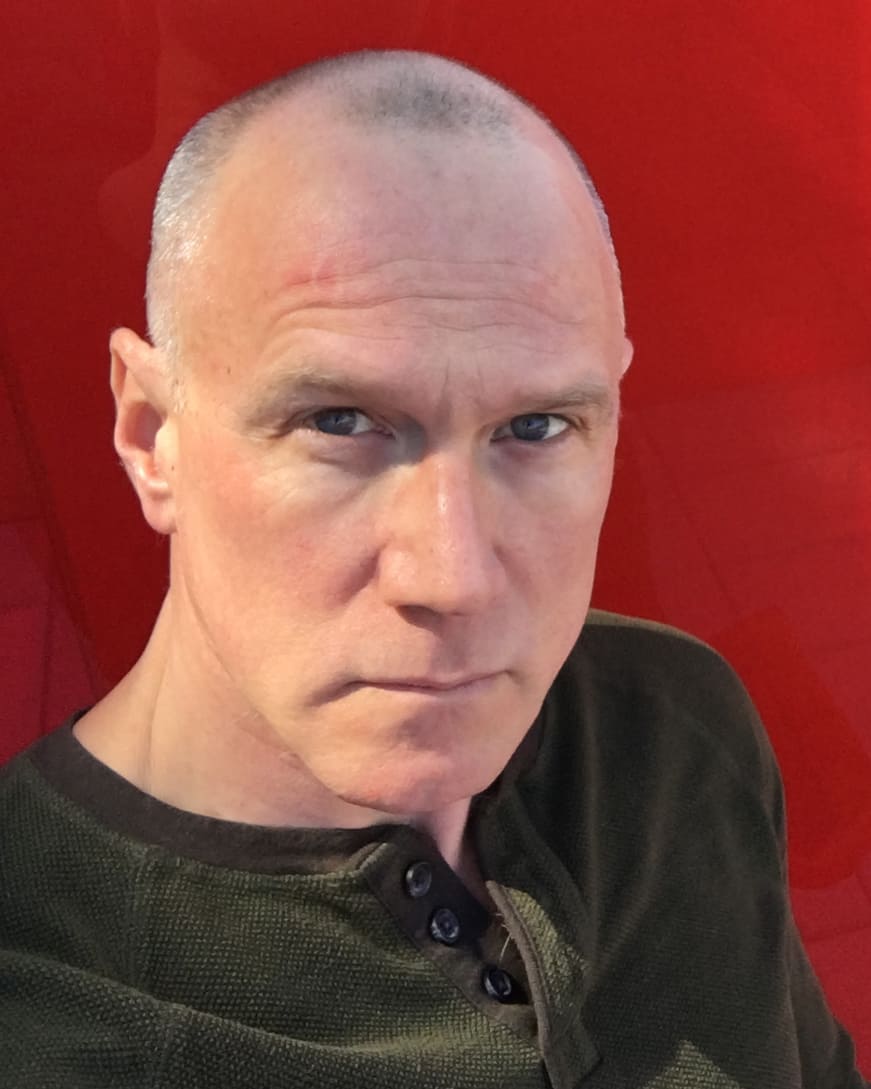 Technology company ASUS has collaborated with Japanese fashion brand A BATHING APE (BAPE) on a high-performance laptop with the streetwear brand's trademark design style etched directly into the computer's metallic lid, palm rest, and touchpad. The unique BAPE camo design also adorns an exclusive bundle of matching accessories.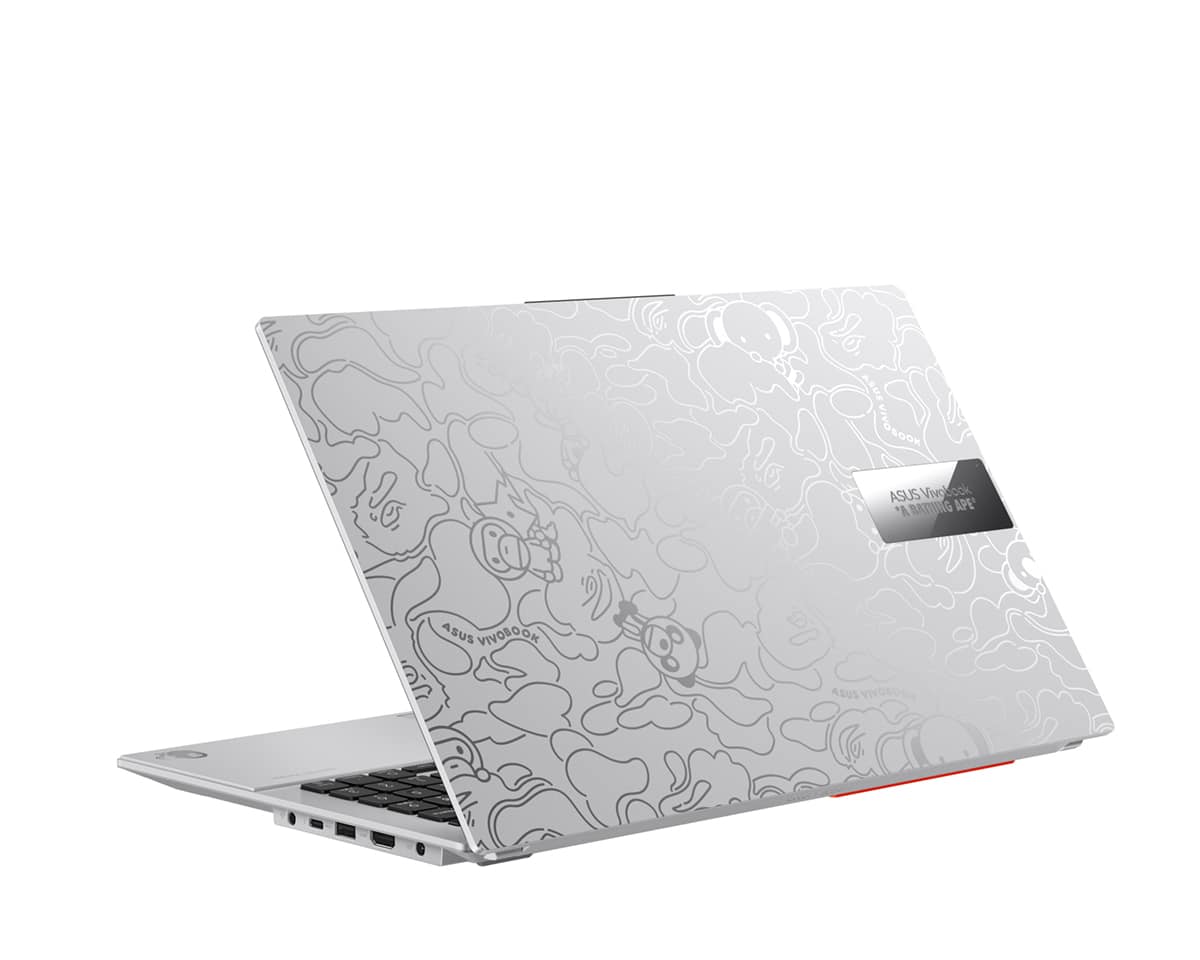 In BAPE's milestone 30th year, ASUS is tapping into the continued eagerness of streetwear aficionados to collect limited-edition product. The bundle's truly exclusive camo design features the playful addition of BABY MILO Friends characters for the first time ever, as well as the ASUS Vivobook logo.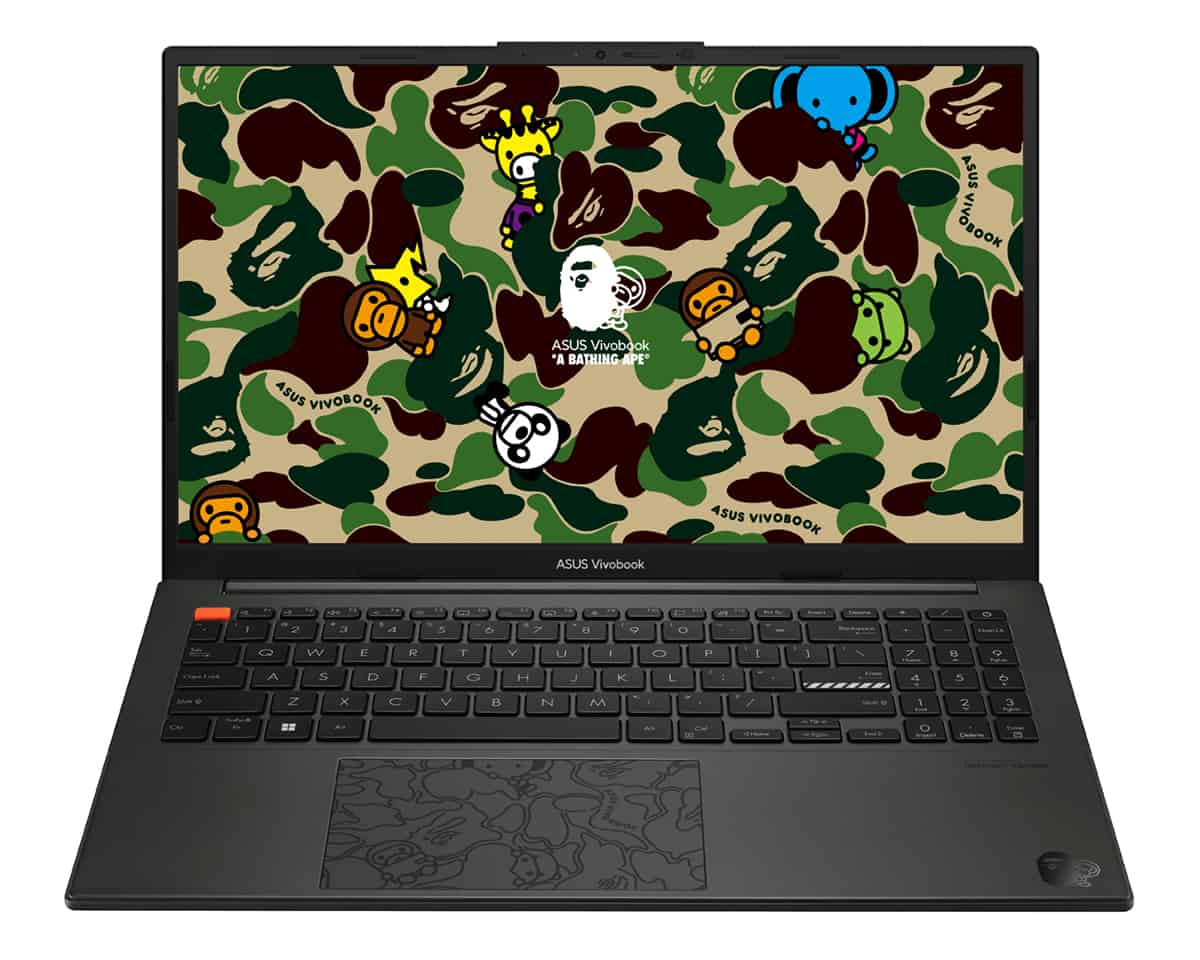 The thin and light Intel Evo-verified Vivobook is equipped with Intel CoreTM i9 model with 16 GB RAM. The 180° lay-flat hinge provides flexibility for any situation, and the laptop's ASUS ErgoSense keyboard adds to the smooth user experience, which includes a 2.8K (2880 x 1620) OLED display with a 120 Hz refresh rate, and a screen-to-body ratio of 86%. Staying loyal to BAPE's hip-hop origins, an amazing stereo sound system certified by Harman Kardon delivers powerful and immersive sound.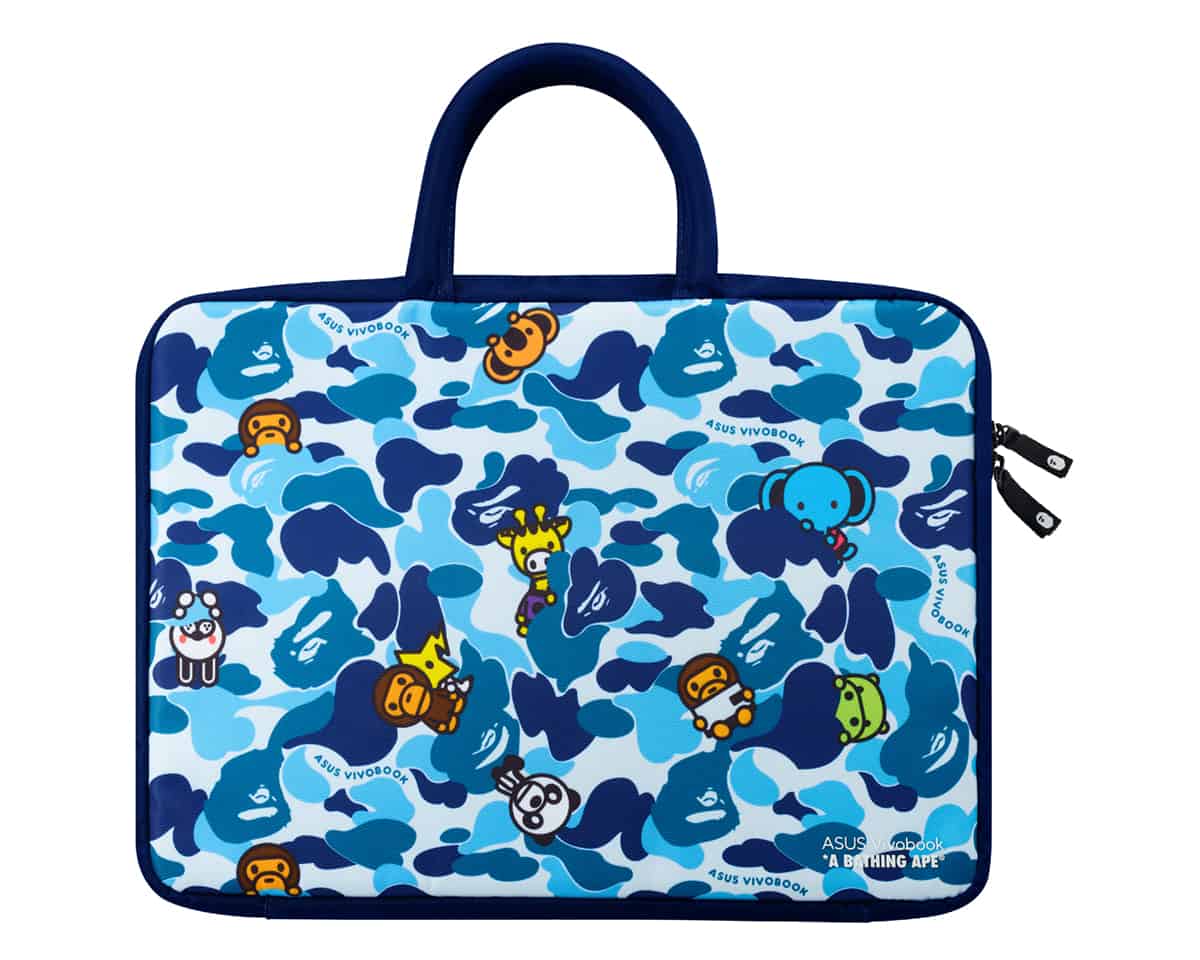 ASUS used techniques inspired by the semiconductor industry's use of photolithography to apply the light-etched design, and sandblasting provides a stylish matte finish.
To protect the device, a compact all-in-one carry bag in matching ASUS x BAPE camo is roomy enough for all the laptop's accessories, and comes in Midnight Black with green camo, or Cool Silver with blue camo.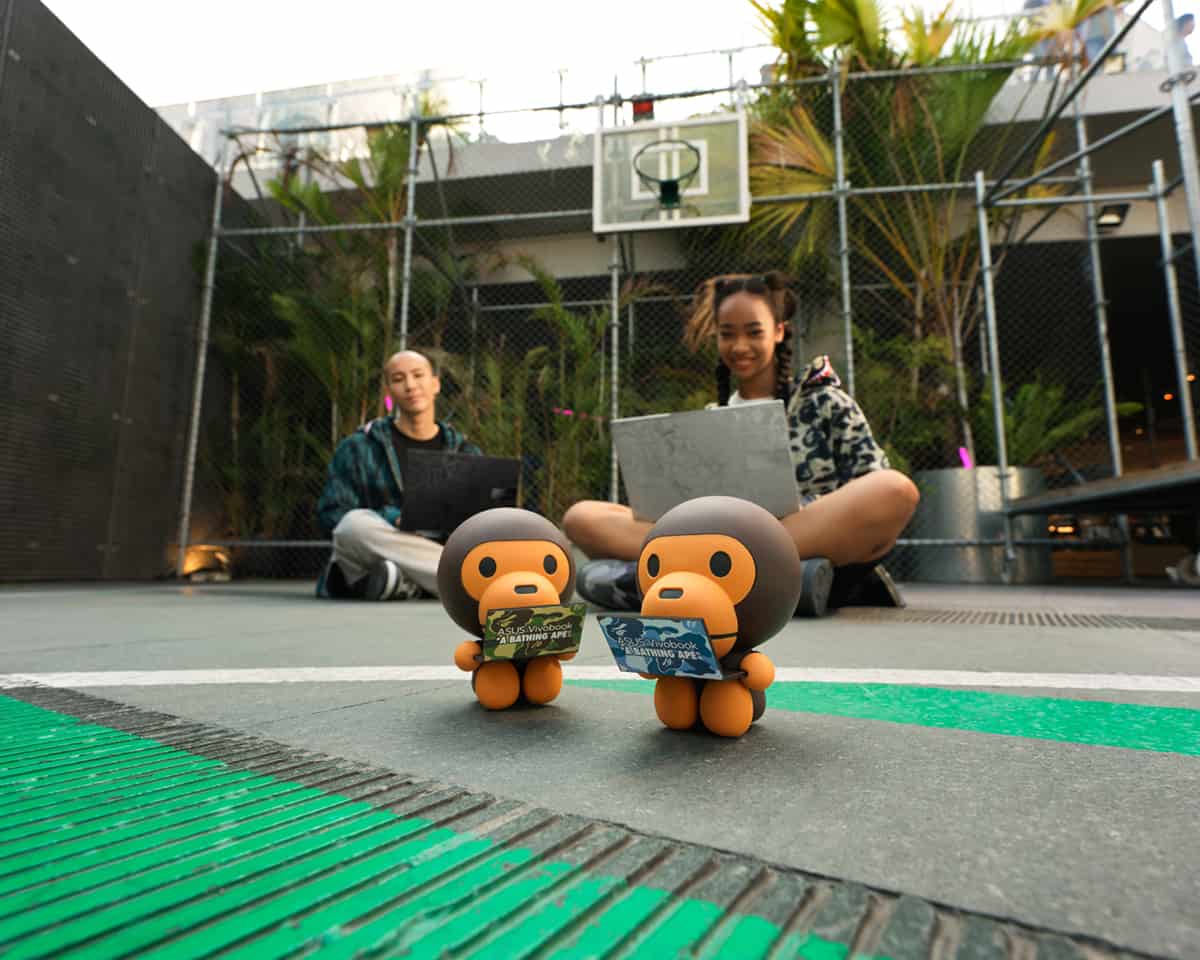 The mouse features water-transfer printing, and has interchangeable covers in matching blue or green — depending on the chosen bundle colorway — along with the standard black cover supplied with each model. It also features a handy strap featuring the iconic BAPE head.
The bundle includes an exclusive BABY MILO figurine cradling a miniaturized laptop.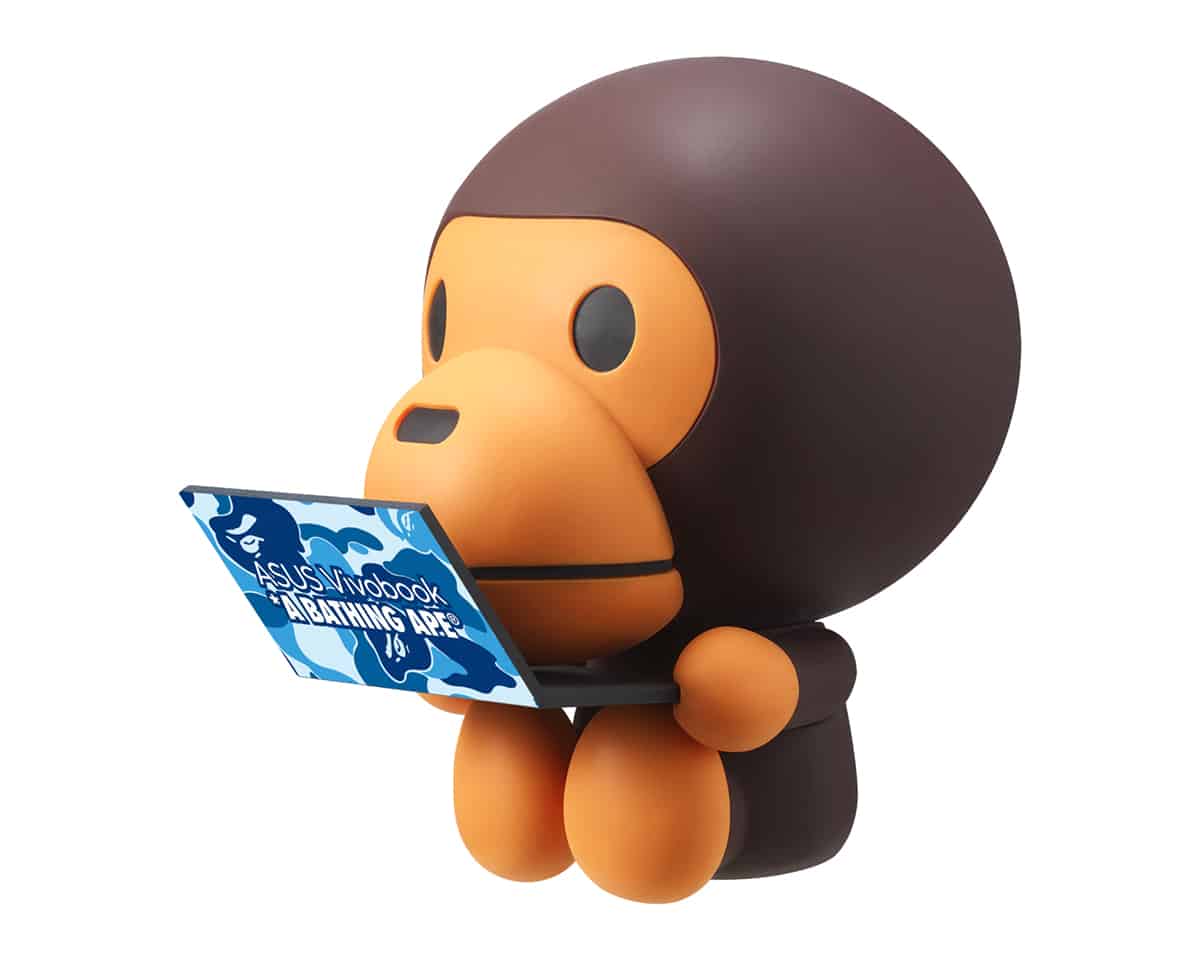 To complete the look, exclusive sticker sets are included in the bundle. These durable, water-resistant stickers include a set that can be used to decorate the laptop's ErgoSense keyboard. The device also ships with an exclusive desktop wallpaper and live wallpaper options, both featuring the unique Vivobook x BAPE camo.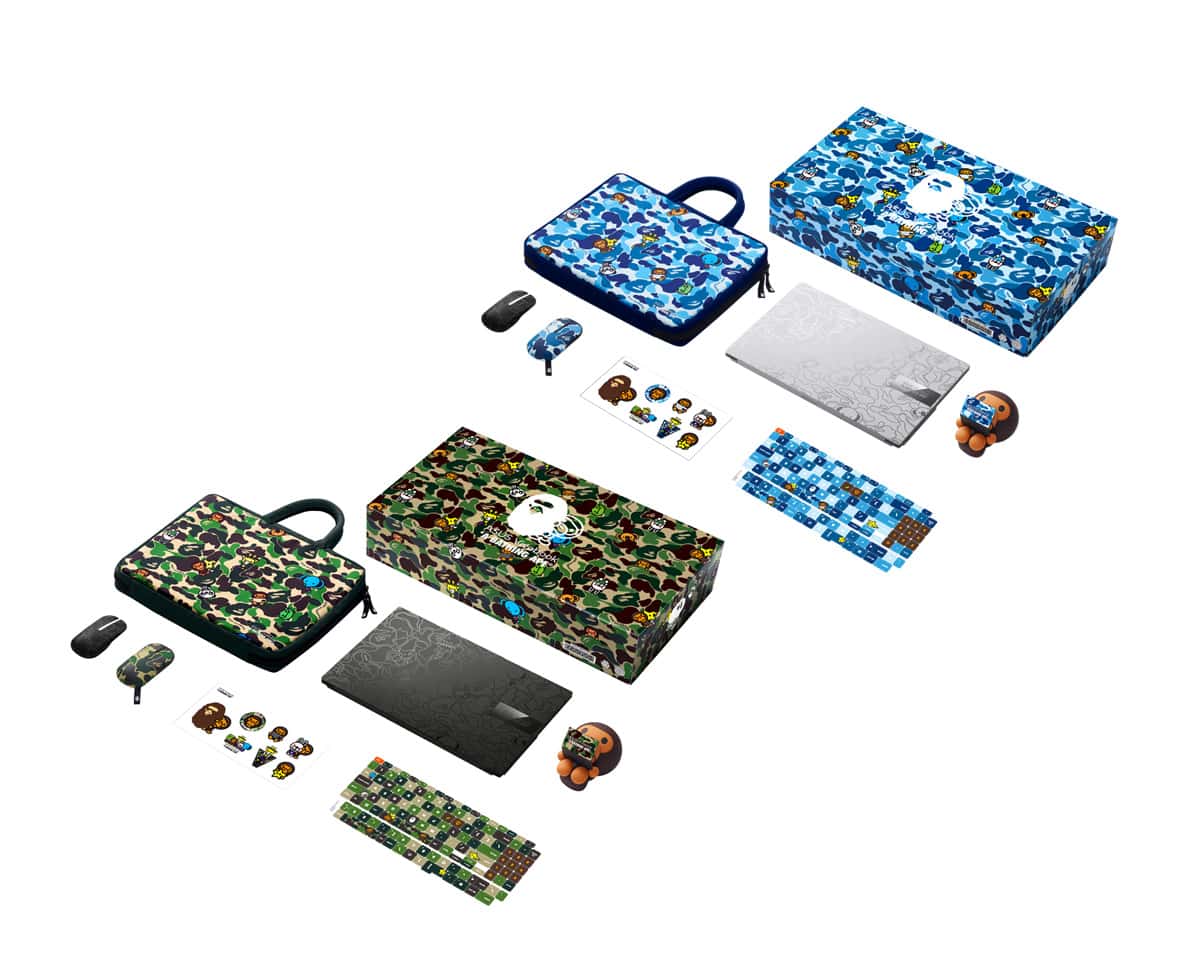 "We are thrilled to announce the exceptional partnership between ASUS Vivobook and A BATHING APE, a collaboration that embodies the spirit of streetwear and pushes the boundaries of design. This marks the debut of both the first-ever BAPE laptop and the first-ever streetwear-inspired laptop to our Vivobook series," said Galip Fu, ASUS Global Marketing Director, Consumer PC.
"BAPE is delighted to team up with ASUS Vivobook to design a limited-edition collection that combine BAPE's unique and vibrant style with ASUS Vivobook's powerful and high-performance laptops. This partnership shows BAPE's dedication to providing high-quality and fashionable products that enhance style," said a BAPE spokesperson.
The ASUS Vivobook S 15 OLED Bape Edition will be available starting at MSRP $1299.99 on the ASUS eShop and at select electronics retailers.