A FEW COLLECTIONS WE LOVE AT LIBERTY
Liberty has always been about creativity and giving a platform to new emerging brands, so the recent announcement of their move to renovated space in downtown Las Vegas should come as no surprise. What follows: some inspiring product from Liberty exhibitors who seem more than happy with the news.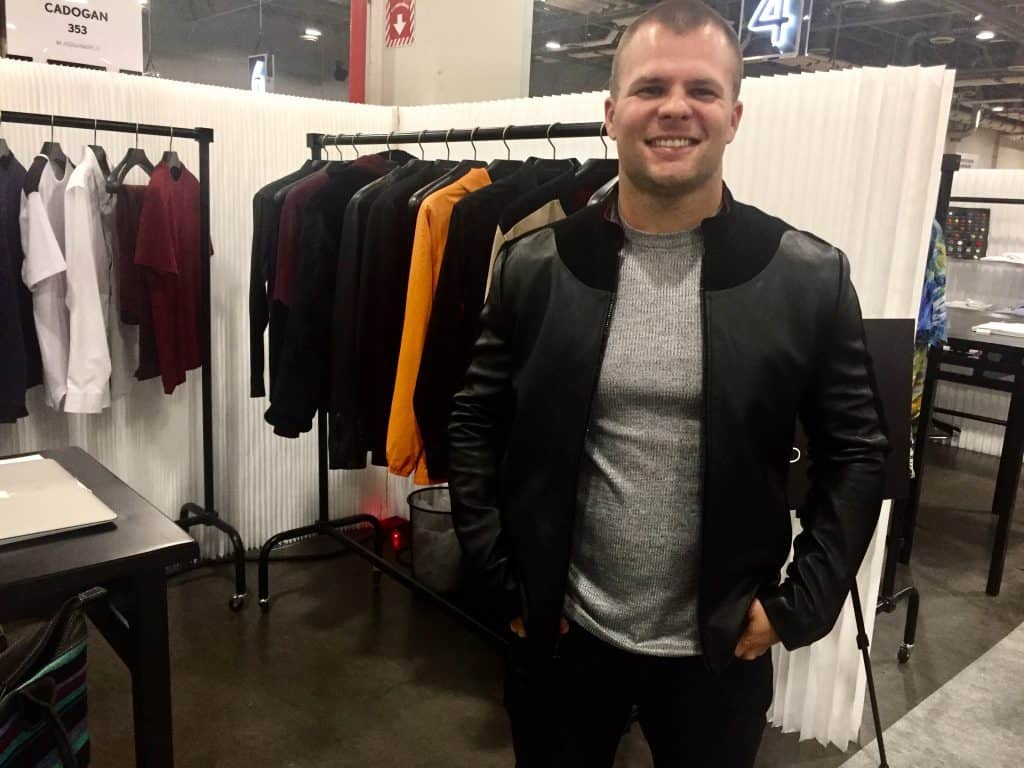 Cadogan Price launched his Cadogan collection after living for several years in Singapore and connecting with Monica, a talented designer who is now his business partner. The collection, repped by Gary Lowy, features clean modern designs with a bit of edge and innovative fabric pairings. Prices are upper moderate (the Italian leather jacket Cadogan is wearing in photo is $895 suggested retail). Interesting spring '19 offerings include printed silk shirts ($195) and dress pants with jogging details. Also exceptional: the leather/suede footwear and a gorgeous suede-lined travel bag ($625).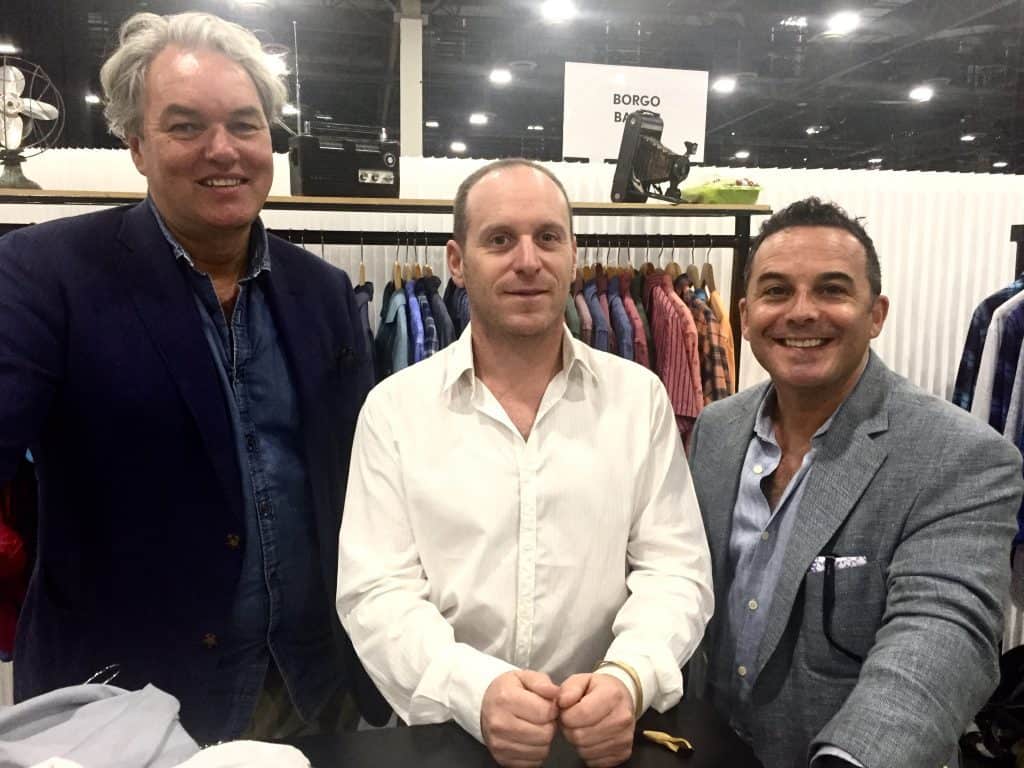 At Borgo and Ballin, we spoke with Shane, who showed us some innovative casual knitwear available both private label and branded. We loved the garment-dyed piques and raw edge fashion pieces, all offering 70-75 percent markup, the amazing new super soft cotton/viscose blends and some beautiful double-faced fabrics. At Ballin, Ron showed us their extensive collection of great casual pants and shorts, most available on replenishment in 12 colors and numerous fabrics including seersuckers. Rob spoke about the "power-stretch" features of these fabrics, woven in a new way to enhance both comfort and appearance. (This innovation is so exciting that Ballin will be including swatches in some of their print ads.)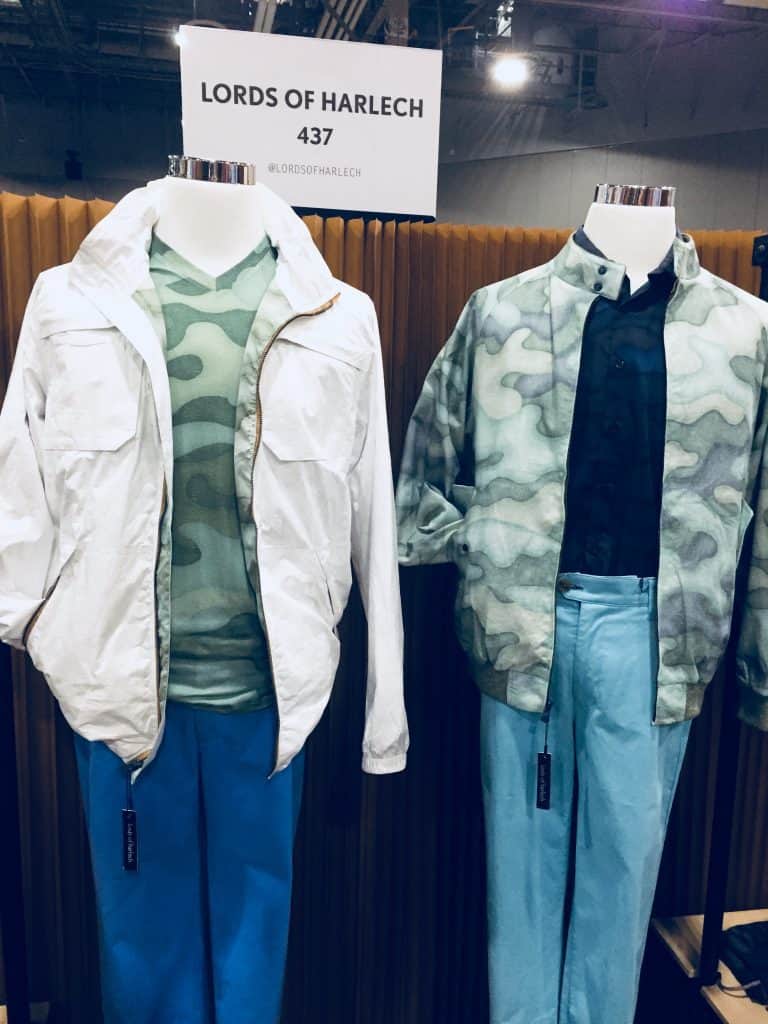 Lords of Harlech featured some great updated camo prints, some with a soft watercolor feeling. We especially loved a camo-printed linen down vest (perfect for spring, $89.40 cost for a suggested retail of $298) with a special membrane to render it waterproof. We also love their spring '19 color story (with a focus on pistachio), their beautiful parkas and their exceptional four-way stretch swimwear collection ($23.40 cost for $78 suggested retail). You should also check out their adjacent youthful collection of Appalachia-inspired tees, technical pieces, fun hats and such called Mulitia—very tongue-in-cheek and graphically clever.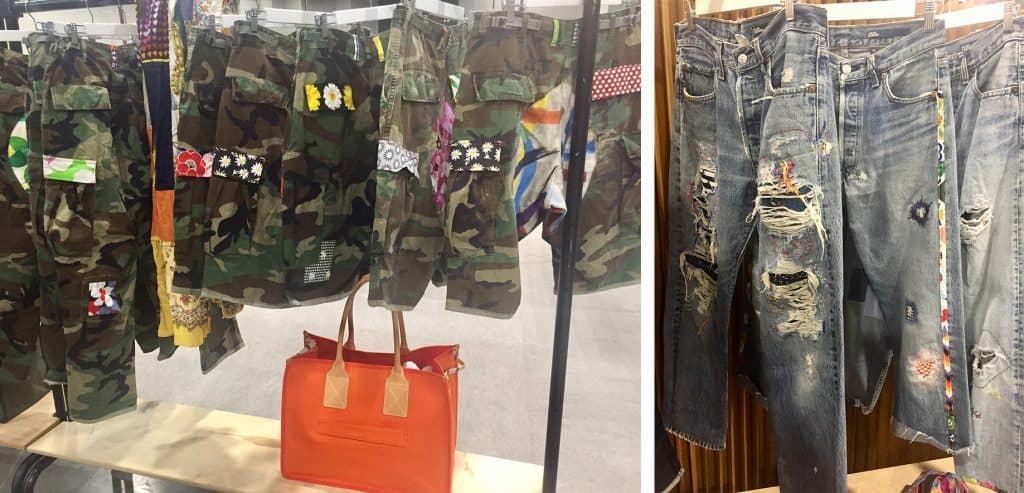 Atelier Repairs is a three-year old LA-based company whose philosophy is to not contribute to the excess in fashion. They buy overruns, defects, vintage and second-hand garments and then repair, embellish and/or reconstruct them into something fashionable. "Each garment is treated to bring out its unique characteristics," says Kate Montana, sales manager for the brand, pointing out a pair of jeans that boasts 23 hours of hand stitching. Prices reflect this handiwork, with pants retailing at $350-$375, shirts at $225-$245 and jackets around $750.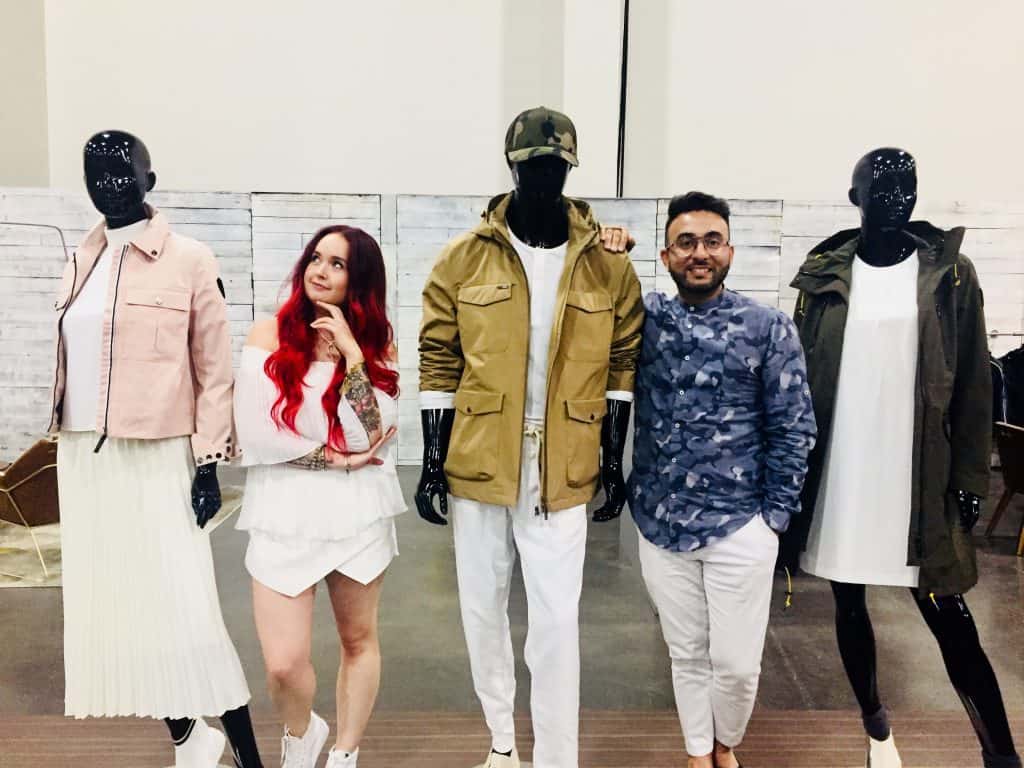 Among our favorite outerwear collections, Nobis featured a fabulous waterproof field jacket and an amazing long parka with removeable hood. Retails on the men's collection: $395-$700 but check out too their women's and kids coats—truly special!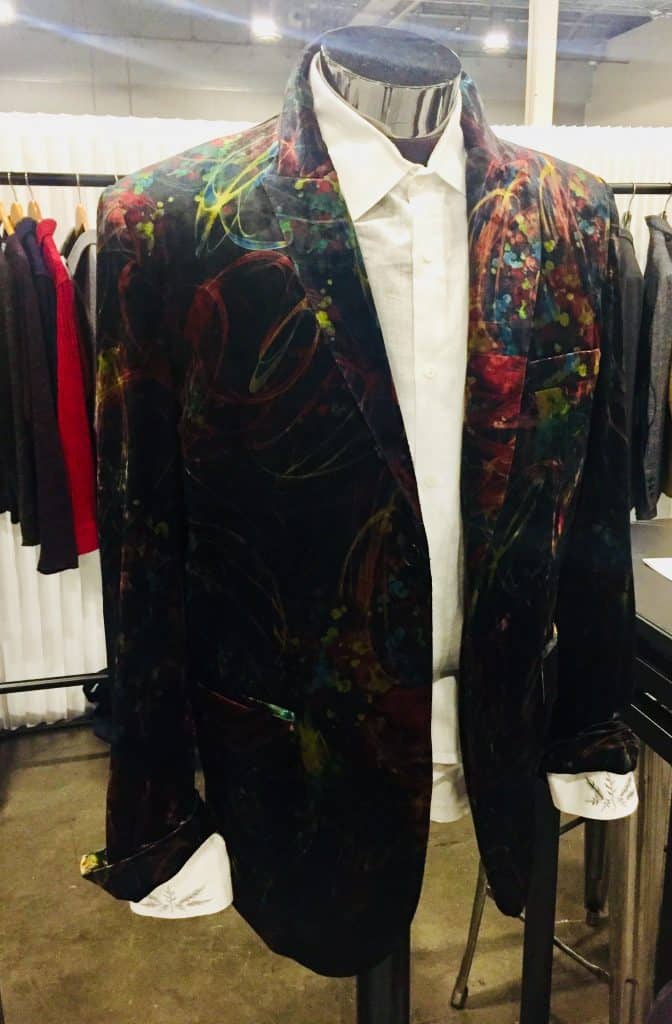 A final show-stopper item: Ross Graison's printed stretch velvet jacket with stretch lining; $225 cost and perfect for both formal and casual wear. You will want this in your window; check it out!