ABERCROMBIE & FITCH TEAMS UP WITH ARTIST RYDER EVAN ROBISON ON SECOND COLLECTION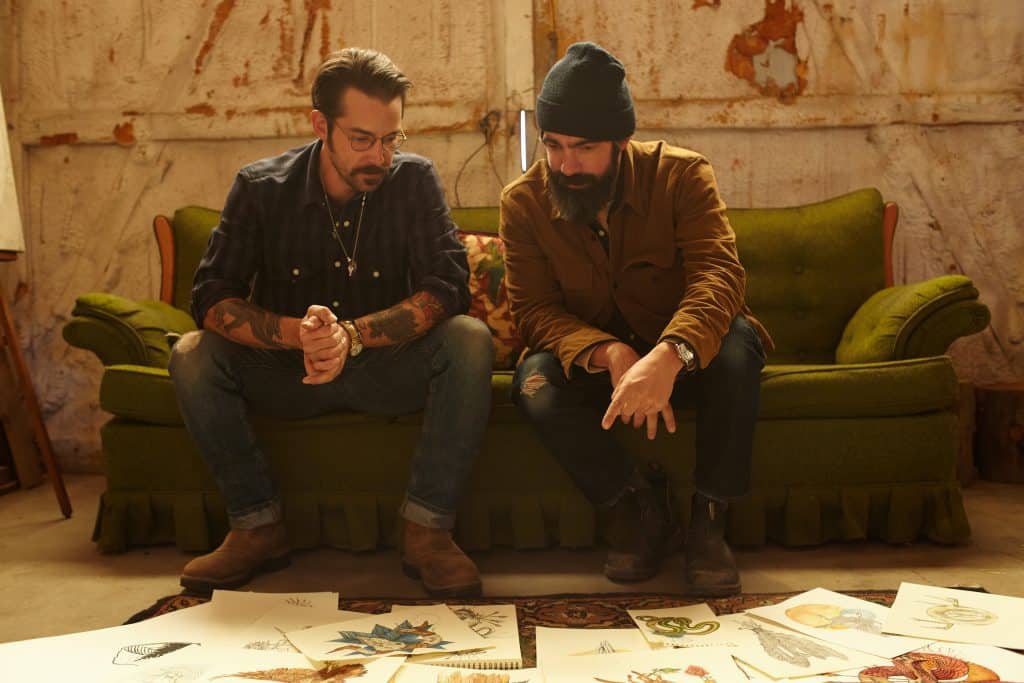 Abercrombie & Fitch has teamed up with artist Ryder Evan Robison for a second time on a new unisex collection.
Evan Robison, who moved to rural south-east Idaho from New York City a few years ago to get back to his roots and live on his family's 100-year-old homestead, takes inspiration from the natural world around him.  His work, whether paintings or pyrography (wood burning), features the wildlife and scenery around his home, from the local flora and fauna, moose, and elk, to feathers, wild roses, and antlers.
In creating this collection, Evan Robison used both wood burning and painting techniques in the artwork featured on T-shirts, sweatshirts, and hats. The compositions see washed out and vibrant paint strokes against the graphic lines of the wood etchings, which depict scenes such as a bird on a branch, a snake, a ram's skull and feathers, a mountain-scape and a moose. The collection also includes a leather book cover.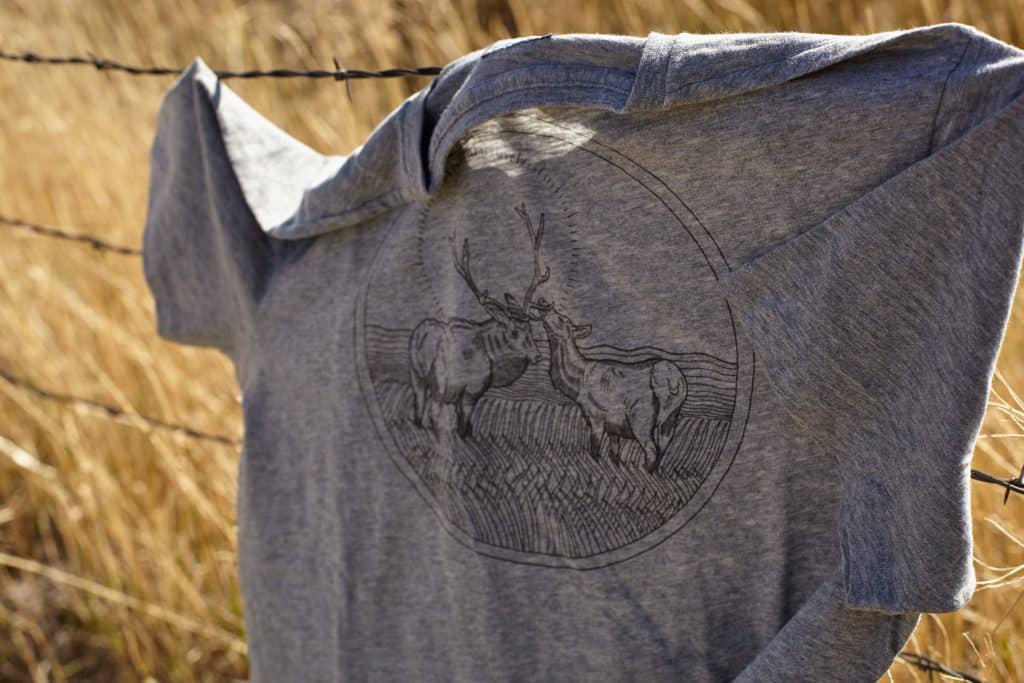 "In some ways, Abercrombie & Fitch and I are both embracing our heritage and getting back to our roots," said Evan Robison. "The brand has an old American spirit which resonates with me, especially living in this rural landscape."
"When you get to collaborate with a unique artist such as Ryder, you have the opportunity to grow and be inspired by and with them," added Aaron Levine, senior vice president of design, Abercrombie & Fitch. "This second collection was a very natural step for us. Ryder is a perfect partner for this iconic American brand; he set out on an adventure, to follow his own path, and to do what he loves."