ABG'S VISION STREET WEAR DROPS SECOND COLLECTION AT TOPMAN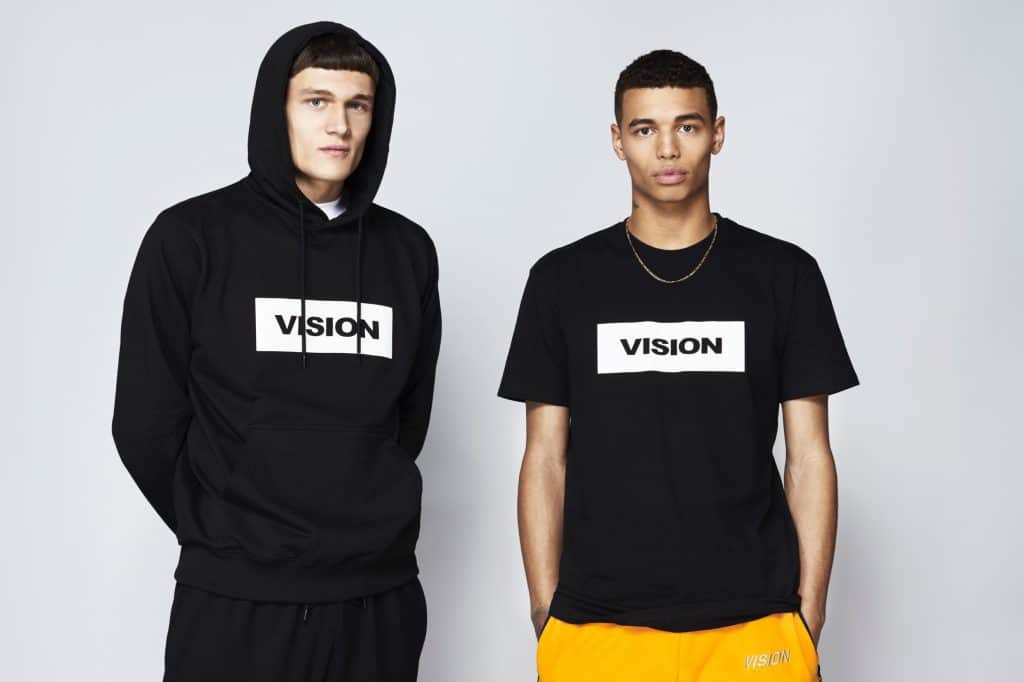 Authentic Brands Group (ABG), the owner of a global portfolio of iconic and world-renowned brands, has announced that legendary skate and streetwear brand Vision Street Wear has dropped another new collection of sportswear at Topman in the U.S. and U.K. This follows the initial drop of the inaugural Vision Street Wear collection for Topman in October.
The 22-piece streetwear apparel collection includes branded tees and sweats, which make up the bulk of the offering, with the bold logo positioned across each style from the front of heavyweight jersey sweaters to the sleeves of t-shirts. Other items include knitwear, outerwear, and cold weather accessories. Ranging from $30 to $220, the streetwear collection will be available in select Topman stores and online at topman.com.
"With the launch of this new collection, we're excited to galvanize a movement for the next generation of visionaries," said Nick Woodhouse, president and CMO of ABG, at the time of the original partnership.
"Growing up in the SoCal skate and music scene, I have been a fan of Vision Street Wear since I was a kid," added Steve Aoki, co-owner of Vision Street Wear. "One of the most exciting parts of being a partner in Vision today is the opportunity to introduce the brand to the next generation. This drop is the first of many more to come."