ALDO CELEBRATES INDIVIDUALITY AND LOVE IN FALL CAMPAIGN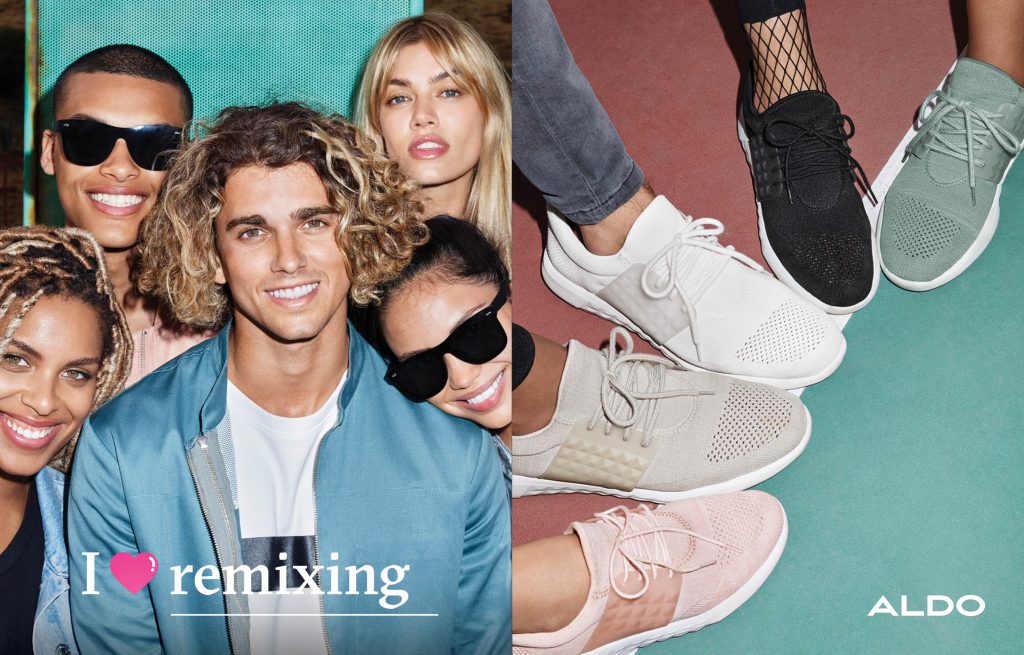 Fashion footwear and accessories brand Aldo has revealed its new fall 2017 campaign. Tapping into the notion of community in the digital space, the campaign brings together the #AldoCrew – from shoppers to celebrities, A-listers to influencers, all while celebrating individuality and love for personal style. Aldo's new integrated global campaign will go live across all marketing touch-points including advertising, print, online, mobile, in-store, out-of-home and social media programs as of July 27.
The brand's campaign contextualizes footwear and accessories as essential mediums for men and women to boldly pursue their passions and style with a "I ♥ …" concept personified by the talent – a diverse group of social influencers. Written with a touch of humor and wit that is unique to the Aldo brand, every "I ♥ …" claim is personal and relatable. Bringing this vision to life, Aldo worked with renowned creative director Donald Schneider, supported by stylist Claudia Hofmann, and fashion photographer Frederike Helwig.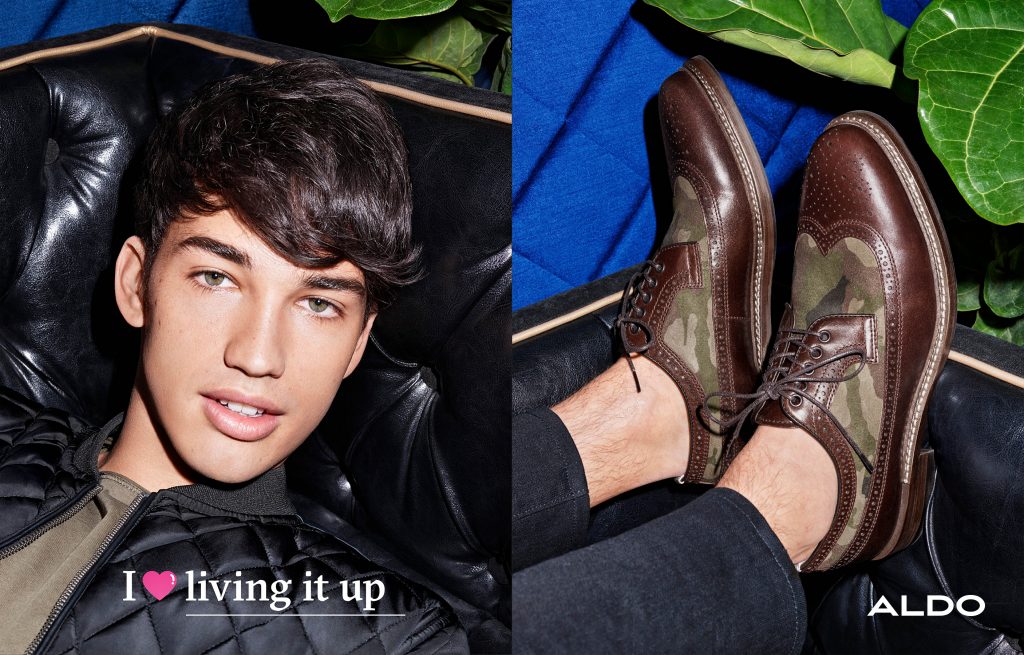 "Given our global reach, we wanted our campaign to be inviting and inspiring to the people who shop in our stores, through the app or online. It's fundamental to create individual experiences which then generate a collective dialogue," said Daianara Grullon Amalfitano, senior vice president for Aldo. "Through this fun and playful LOVE concept, we are able to create that sense of connection and personalization with our #AldoCrew. We want this to be an inclusive community that goes beyond fashion. It is not just about products, but about the individual and how they contextualize and express fashion in their life."
"We sought out a cast of real people with a story to tell, inspiring style and depth," added Schneider. "This allowed us to go above and beyond simply showcasing set looks with given products, but head-to-toe looks that feel singular, relatable and aspirational to the Aldo community. This campaign is a celebration of how great style can embolden action, inspiring one to live their biggest, boldest, fiercest life."