BEYOND THE SUIT: CORNELIANI MOVES THE BRAND FORWARD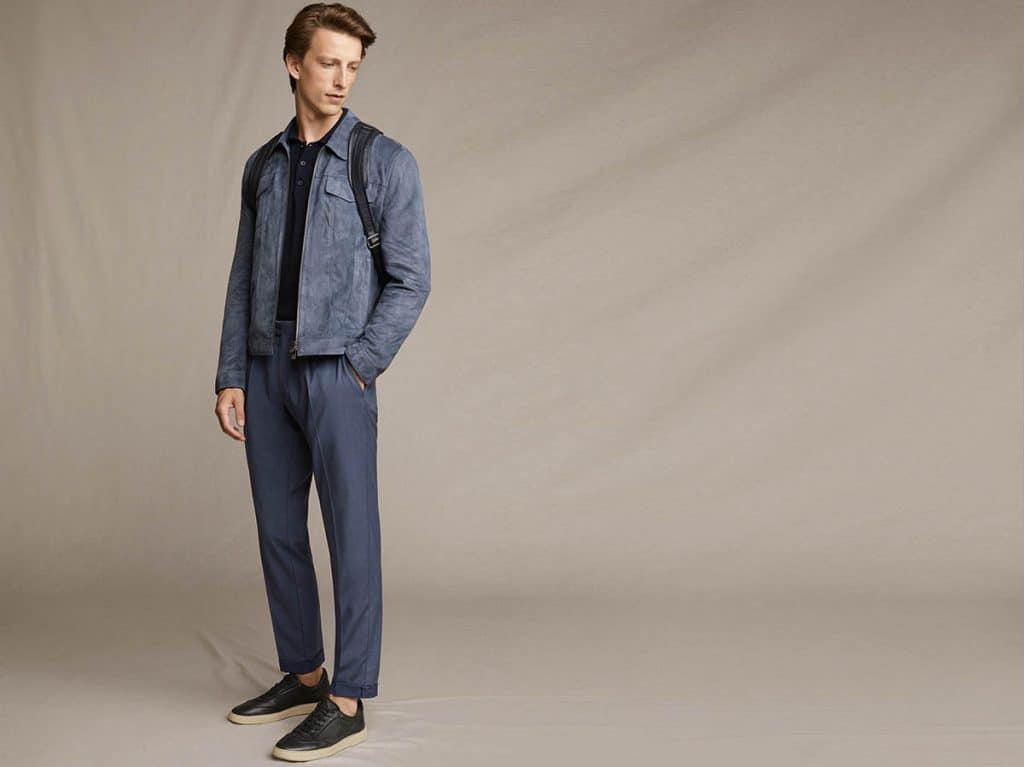 In the last 20 years, many things have changed in men's fashion. Dressing today is not as much about your age as it about what's appropriate for your social environment and your culture. Even more importantly, the daily sartorial habits of men have also changed as gentlemen want to look and feel casual on most occasions.
Keeping that mind, Corneliani plans on staying ahead of the curve, or at least on pace with the market, by studying and developing new fabrics that will keep its customer happy with new and innovative product. And its spring' 19 collection delivers on that promise through a wide and versatile offering that was developed to meet the needs of a contemporary man's dynamic lifestyle.
"We presented three capsule collections that are each distinguished with its own dedicated label," says Corneliani's style director, Stefano Gaudioso Tramonte. "The first capsule celebrates the heritage of the brand, 'Beyond the Rain,' which is a collection of four iconic raincoats that mix tradition and innovation. Elegance and performance are melded together in 'Style & Freedom' — the capsule consisting of a special offering of sweatshirts, joggers and knitted sweaters, all crafted from luxe materials."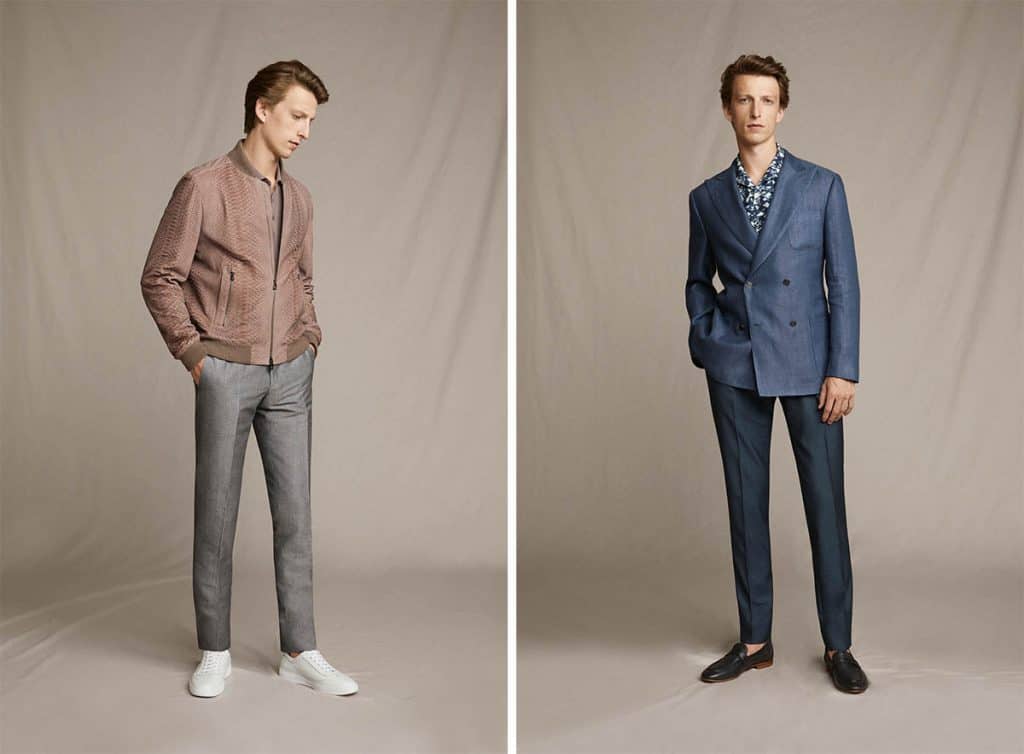 As for the third capsule, Tramonte notes: "In keeping with the hyper-connected lifestyle of contemporary men, the 'Connected Style' capsule includes a series of iconic pieces, such as a zippered jacket, a field jacket, a backpack, a small travel bag, and a computer case, all which offer an elegant and refined look with a discrete high-tech soul. Each item includes a customized power bank, which through electromagnetic induction, enables the wearer to recharge the mobile phone in the pocket of the jackets and bags. And to guarantee safety, all the products included in the 'Connected Style' line feature a silver film protecting from radiations."
These capsules, which are part of the larger Corneliani line, are sure to attract new consumers, but will also feel relevant to its current customer base. "We are most excited to keep moving forward and to bring the company into the digital age," says Tramonte. "Above all, we want to continue creating experiences for our customer that fit seamlessly in today's world but do not exclude our rich history as curators and creators of Italian style."