Charming Charlotte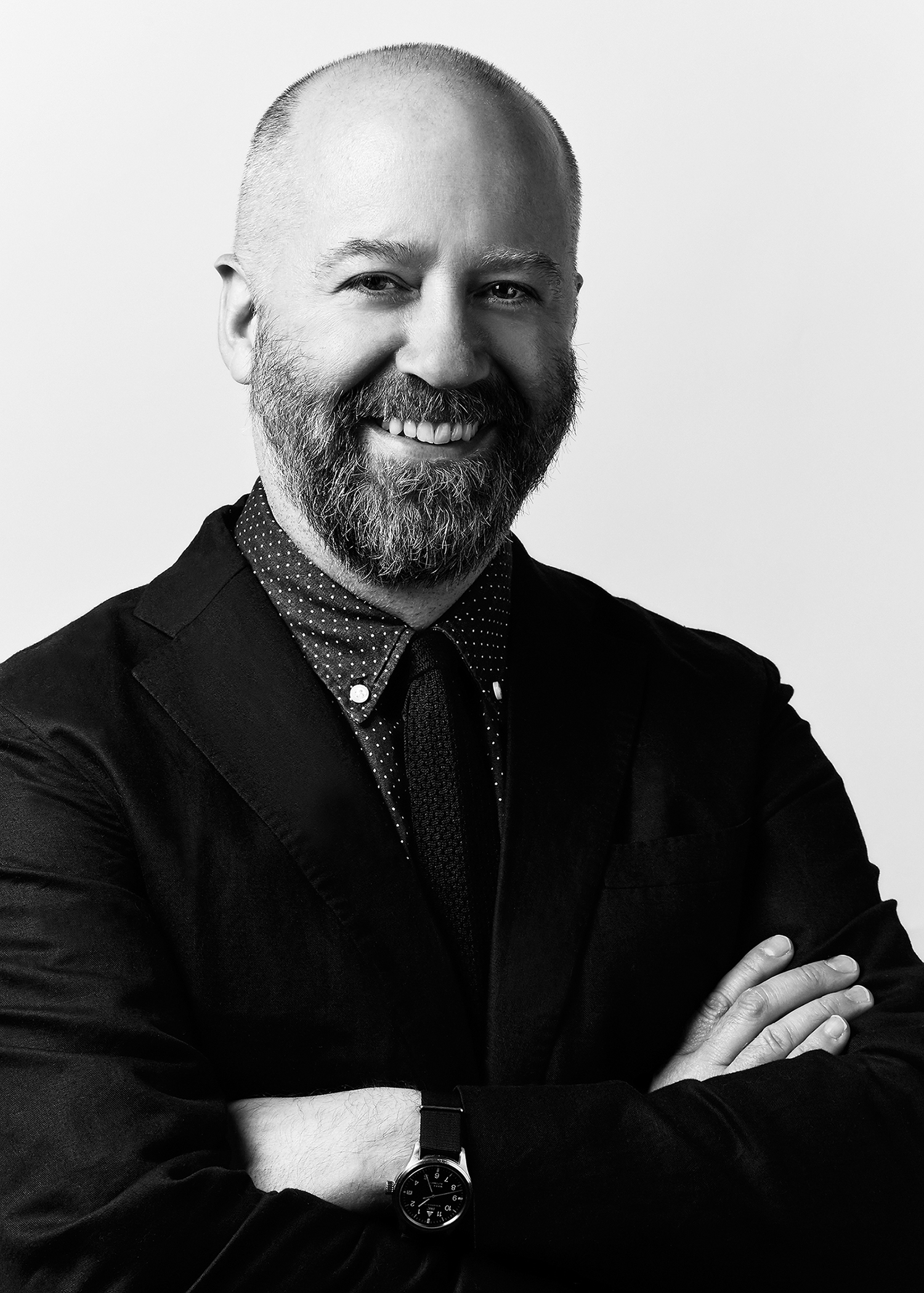 A few weeks ago, Karen and I escaped the never-ending New York winter by traveling south to sunny Charlotte, N.C. We were there to interview the execs at Belk for April's Retailer of the Year feature, but arrived a day early to check out the menswear retail scene. Between the weather and the warm-hearted people, we were ready to relocate the MR offices south.
Our first stop was Westport Big & Tall. (Look out for a full-page profile on Westport in April's Big & Tall section.) Tom Altieri founded Westport in Connecticut 25 years ago, after coming up short on finding tall-sized apparel for himself. Today, Westport has two brick-and-mortar stores (Westport, Conn. and Charlotte, N.C.), and booming e-commerce and catalog businesses (with much of the growth coming from e-com).
Westport focuses on carrying boutique vendors like Bugatchi and True Grit in order to create newness on the floor. Altieri says they're able to give vendors the numbers they need to make it worth their time. They also have exclusives on a lot of brands and currently stock between 30 to 40 vendors. In footwear, top brands include Cole Haan, Allen Edmonds and Ugg. Fancy socks are another popular category from brands like Tulliano and Pantherella.
Our next stop was Paul Simon where we met with Paul and his son, Jon who is now running the day-to-day business operations. (Small world: Tim Belk was Jon's childhood scout leader.) Paul Simon opened in 1975 in Meyers Park, a suburb of Charlotte. They opened a second store in the Village at SouthPark and have since closed the Meyers Park location. "We found that we were cannibalizing the business. We were doing the same amount of business in one store as we were two," says Paul. They also own a women's store a few doors down in SouthPark.
Top vendors at Paul Simon include Hickey Freeman, Zanella, Belvest, Corneliani, Eton, Ferragamo and Peter Millar. Paul says made-to-measure is growing and is about 50 percent of the business now. "Customers like to be the designer," he explains. He also notes that there's been an influx of New York bankers moving to Charlotte. "The urban area is moving down to the South, so they need suits and weekend wear. These guys are embracing the Southern style. Southern men are also taking on to slimmer fits." Suits retail from $795 to $2,500.
And while business for independent menswear stores is tough, Jon is positive about the future: "Our product mix is great, but the challenge is finding reliable vendors who are helpful to small businesses. Eton is strong because of its fits and their offering for independents—they can fill in weekly. Tie business is good, especially Ferragamo ties for $195 retail. Denim business is tougher. We're moving towards casual bottoms." They have a website, they don't do e-commerce because as Paul explains, "The things we do well require a person. Eton shirts are expensive, so we need someone to educate the guy on why he's spending the amount of money that he is for it. And people aren't here for items. They're here for outfits."
It was so beautiful outside that we decided to walk from Paul Simon to Taylor Richards and Conger. When we arrived, we couldn't help ourselves from walking through the women's side first, drooling over beautiful pieces from Brunello Cuccinelli. As we made our way to the men's side, we were greeted by two of the co-owners Dick Pattison and Lyn Conger. Pattison tells us that TRC has been called a "thinking man's store" because of the way they put looks together. They have a substantial grooming and apothecary section that carries branded products, as well as their own private brand. There's also a forward-looking footwear section filled with brands like Martin Dingman, To Boot and Fratelli Rossetti ($195 to $895 retail, the meat is $450 to $600). "We don't have a single black shoe in our mix!" Pattison says proudly. Clothing, sportswear and accessories are interestingly merchandised throughout the store. Tailored is 50 percent of the business and MTM is an important part of that. "We were one of the first to start MTM," explains Pattison. "Nordstrom and Neiman's send customers to TRC because we're so good at it. It's really like an art form. It's all about figuring out what he's looking for and picking the right model. Give a guy the wrong model and you set yourself up for disappointment. We have all of our guys on the floor look at the initial fitting to make sure it's perfect." MTM brands include Coppley, Samuelsohn, Canali, Oxxford, Zegna and Kiton.
Getting the younger customer is a big initiative for TRC. Pattison says bluntly, "Our older customers move forward, stop shopping or die." And so they put in a Billy Reid shop about two and a half years ago. They also added opening-price suiting brands like Strong Suit, as an option for younger guys ($595 retail). Strong Suit does a lot of online marketing, but no e-commerce, so guys can find them online and it drives business to the store.
Pattison tells us it's been a good season for jackets, sportcoats and softcoats. Flat-front trousers with narrow bottoms and modern fits have also been strong, especially from brands like Incotex and PTO1. In accessories, colorful socks and textured leather belts are selling, and replenishment programs from Gitman and Gitman Vintage are an important part of the mix.
We were exhausted by the time we reached Bruce Julian. Luckily, our last stop was a store filled with quirky toys and interesting apparel that easily rejuvenated us. Julian learned much of what he knows about retail from his father Milton, who opened Milton's Clothing Cupboard in Chapel Hill, N.C. in 1948. (He figured if the store failed, the name would allow him to turn it into a restaurant!) Vintage toys are merchandised around the store with apparel brands like Tallia and Ross Graison. Julian tells us that he started collecting toys in the '80s and basically needed a place to keep them all, so he started placing them around the store. "Years ago, I found a place in New York that sold toys; you could buy one at retail or a half dozen at wholesale, so I bought a half dozen of a bunch of toys. Trust me," he says, "I have a lot more at home."
This season, Julian and his business partner Diana are going after the "anti-polo" from brands like Robert Graham and Boast, where the emblems on the chest are fun characters like little devils or Mexican wrestling masks. Another part of his business is customized linings that he offers to his customers, as well as other retailers. A guy can choose any photo and Julian turns the photo into a suit lining. "It's a digital-printed lining that we can make individually or in bulk. Stores can offer it to their MTM measure customers. I did one of Elvis for Hal Lansky!"
Outside of apparel, Julian started a Bloody Mary mix business, BevsandBites, with his wife Bonnie. He was recently in a Bloody Mary Mixdown contest (sponsored by Stoli vodka and The NYC Hot Sauce Expo) in NYC and won! The mix is $9.95 and the rim spice is $4.95. He's also planning a hot sauce and more rimmers.
It was hard for us to say good-bye to Charlotte and all the wonderful people we met there. Keep an eye out for our Retailer of the Year feature honoring Belk, and our Big & Tall section—both in MR's April issue and online soon.