CHRISTIAN LOUBOUTIN DEBUTS "LOUBI IN PROGRESS" COLLECTION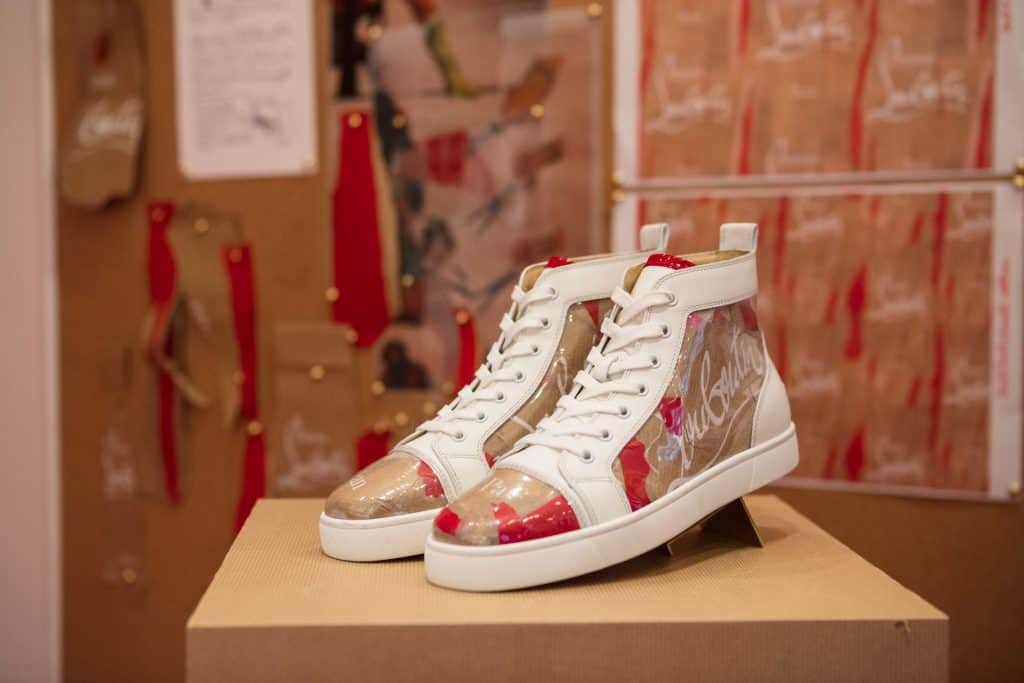 French luxury footwear and accessories designer Christian Louboutin is launching its newest shoe creation – the Loubi in Progress, a collection celebrating the creation process.
For this collection, Louboutin turned the shoes inside out. Stripped naked, the new designs spotlight elements that usually go unseen: construction canvas, cork, metal pieces.
A tribute to the brand's history, these styles take inspiration from the use of kraft paper red-lined bags. Simple brown Kraft paper used to construct the brand's shopping bags and shoe boxes, which also feature a stamped white Christian Louboutin logo, is repurposed using Louboutin's signature 'Trash' technique.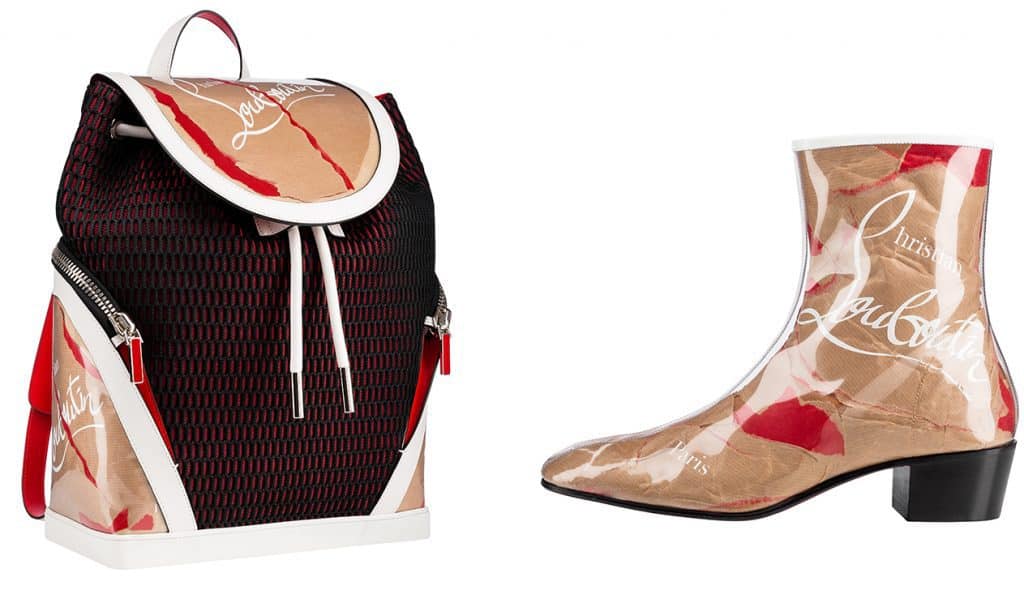 The kraft paper is torn up, sometimes crumpled, cut and finally hand-assembled into collages, put on display under a glossy layer of PVC. To enhance the graphic effect of the ribbed kraft paper, a minimal color palette reiterates Louboutin essentials: metallic spikes, white logo, and red heels.
The Loubi in Progress collection will be available in Christian Louboutin boutiques and online from June.